Here are the details you need to know on how to sign the NSFAS Bursary Agreement form. You will find the details on how to sign the form in this post.
All First Time Entering Students (FTEN) and new senior students that applied for the NSFAS Bursary for the first time successfully need to sign the NSFAS Bursary Agreement form (NBA).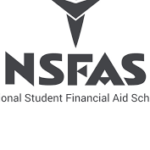 How to sign the NSFAS Bursary Agreement form (NBA)
Below are the steps you need to follow to sign your NSFAS Bursary Agreement form (NBA). Follow the steps below;
You will receive an email notification to sign online.
The email will contain a link to the online portal, click on the link.
You will be required to input your ID number to receive a One Time Pin (OTP).
The OTP will be sent through an SMS, to the cell phone number registered with NSFAS.
Enter the OTP and sign the NBA online.
For those that have changed their mobile number, you are to send the below-supporting documents to NSFAS via email on [email protected] to get your details updated:
1. Certified copy of your green barcoded ID or smart card
2. A completed affidavit to verify that you have changed your phone number (include the new and old number on your affidavit).
After signing the NSFAS Bursary Agreement form, you will see a notification that will indicate that the Terms and Conditions have been submitted. Congratulations on your successful application.
How to check your NSFAS balance
You can check your NSFAS balance on your cellphone and through the internet. The steps to check each are below.
On cellphone:
Dial short code *134*176# on your cellphone
Input your password and press the send button
Select option 2. Query
View cash balance and transactions
On the internet:
Visit this link on your browser https://celbux.appspot.com
Log in with your cellphone number and password then click the Login button
Click More
Click Transactions
View transactions
How to unlock NSFAS user profile
Follow the steps below to unlock your NSFAS user profile;
Input your ID number  and press Submit (If you get UserProfile doesn't exist, You need to re-register)
Select " I can't remember my password " on the dropdown and hit submit
Check your email for more instructions.
NB: The password you put should be unique, don't use the old password or Enter [email protected]  as a password; Your account will be unlocked immediately.
Below are some passwords that can unlock your NSFAS user profile
Download NSFAS Application Form
How to register for NSFAS Wallet