This article will put you through how to register for an NSFAS Wallet account. The account is only available for students on NSFAS Wallet at TVET College.
The National Student Financial Aid Scheme (NSFAS) is a bursary scheme that provides financial assistance to students in need to study at a higher institution. All the students of a South African Universities or TVET College on NSFAS bursary will have to register for NSFAS wallet to receive their funds.
It is important for all students on the bursary to know what the bursary will cover. Before a beneficiary can receive their NSFAS cash allowance and transact on the NSFAS Wallet system, they must be funded by NSFAS.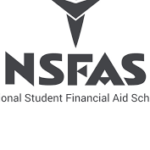 HOW TO REGISTER FOR A NSFAS WALLET
Below is how you can register for your NSFAS wallet:
Step One
Dial *120*176# and follow the process to verify and confirm your account
Step Two
During step 1, you will create a password that you will be using to access your account. You should note that a password is meant to be known by only you, do not disclose your password to others especially foreigners. No NSFAS agent will ever ask for your information.
Step Three
After your account has been verified by NSFAS you can access it by dialling *120*176# or go to your browser and visit https://celbux.appspot.com
Step Four
You can now withdraw or spend your money at a participating store such as Shoprite, USave, SPAR, Boxer or PicknPay.
You can use your NSFAS Wallet to buy goods at any of the following stores Shoprite, Debonairs, RocoMamas, Usave, Checkers, SPAR, Choppies, Nando's, Romans Pizza, Pick n Pay, Van Schaik, McDonalds, Burger King, Spur, Hungry Lion, John Dory's and others.
When you buy goods from the participating stores, no fees will be charged on Buy transactions.
WHAT HAPPENS IF YOU DID NOT WITHDRAW THE TOTAL AMOUNT OF VOUCHER YOU CREATED?
If you transacted with a cash voucher and you did not spend the total amount on the voucher, the remaining money will be added to the cash balance.
Note: You need to act on the screen within 20 seconds, or you will be required to restart the process.
You can save the code *120*176# on your phone for easy access. You will be charged R10 for all cash withdrawals.
Note: Only Applicable to TVET college students using the NSFAS Wallet