The NSFAS application 2022 has commenced, the Minister of Higher Education, Science and Technology made this known in a press conference on Thursday morning.
Blade Nzimande, South Africa Minister of Higher Education, Science and Technology explain how the NSFAS Application 2022 will function.
In this post, you will find details on the NSFAS application 2022 procedure and what is new in NSFAS. The application has opened on the 2nd of November and will close 7th of January 2022. You can visit the nsfas website or portal for more details.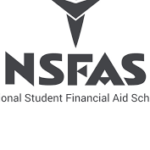 The NSFAS is calling on all prospective students to apply for the program. All applicants are also encouraged to visit NSFAS social media and website to keep track of activities.
NSFAS application 2022 is officially open and all students that are seeking admission into the University of TVET college can proceed to apply for NSFAS in their various institutions of choice.
Who Qualify For NSFAS Funding
To be eligible for the NSFAS Fund application, applicants must meet the following requirements:
Must be a South African citizen;
SASSA grant recipients (the SASSA Covid-19 grant does not count);
Applicants combined household income must not be more than R350,000 per year;
Persons living with disabilities with a combined household income not more than R600,000 per annum.
Be a permanent resident of South Africa. The NSFAS Application 2022 is also open to all individual who has a valid Permanent Residency Permit issued by the Department of Home Affairs.
When are NSFAS Application 2022 opening?
The NSFAS application 2022 will open on the 2nd of November, 2021 and will close on the 7th of January 2022. Any application submitted later will not be considered.
How to Apply For NSFAS Application 2022 Online?
All interested candidates that are interested in the NSFAS application 2022 should follow these steps;
Visit NSFAS Online Application portal: www.nsfas.org.za/apply-online-2022
Create your myNSFAS account.
Click on the "Apply" button on the NSFAS website
 Complete the NSFAS application form with your details
Upload all the supporting documents to make you eligible
Click on the "SUBMIT" button to complete the application process.
PLEASE NOTE: All candidates must attach all the supporting documents and fill all the required fields to qualify for the NSFAS grant. Also, late applications will not be considered.
Make sure you input your correct cellphone and email into the application.
Supporting Documents for NSFAS Online Application 2022/2023

Applicants are to upload the following supporting documents on the NSFAS online application page;
Your ID or birth certificate
Your parents, guardian, or spouse ID
The proof income or 1 year's IRP5 (if applicable,)
Your parents, guardian, or spouse's evidence of income
Those who are SASSA grant recipients, are not to have any proof of income.
All Applicants with a disability are to submit a completed and sign the Disability Annexure A Form
All recognized applicants as a Vulnerable Child by the Department of Social Development should also provide a completed and signed Vulnerable Child Declaration and Consent Form.
How do I Check my NSFAS Application Status?
A notification will be sent by NSFAS regarding their application status to all applicants. Those that have been provisionally funded should log on to the NSFAS account portal to check their application status.
You should follow the steps below to check your NSFAS application status;
Visit NSFAS Status website: www.nsfas.org.za

Login to myNSFAS account, if you don't have one, see how to create NSFAS account
Enter your User ID
Input your account password
Click "Track Funding Progress" to check your NSFAS Application Status 2022
How to Check NSFAS Balance
You can check your NSFAS balance on your cellphone and through the internet. The steps to check each are below.
On cellphone:
Dial short code *134*176# on your cellphone
Input your password and press the send button
Select option 2. Query
View cash balance and transactions
On the internet:
Visit this link on your browser https://celbux.appspot.com
Log in with your cellphone number and password then click the Login button
Click More
Click Transactions
View transactions
TVET Colleges NSFAS Application 2022-2023
The application for NSFAS is between the 2nd of November 2021 and January 2022 during which the National Senior Certificate results will be out.
NSFAS Application Cycles
Below is the NSFAS application 2022 cycle;
National Certificate Vocation (NC(v)), Semester 1 and Trimester 1 – Annual – online application and walk-in assistive capture application at the beginning of each year
Trimester 2 & 3 as per DHET calendar, in May and September respectively, also Walk-in assistive capture application
Semester 2 June – July walk in, assistive capture application
Where to apply for TVET College funding?
You can apply for the TVET College funding through the following:
TVET college bursary offices
Online
NSFAS head office
NSFAS Requirements for TVET Colleges Application 2022
Below are the requirements for the NSFAS application 2022. Applicants must meet all the following requirements applicable to them:
Must be a South African citizen
Registered or intending to register on a PLP, NC(V), or Report 191 programme at any public TVET Colleges in South Africa
Students in need of financial assistance (NSFAS will determine if a student meets the financial eligibility criteria)
Returning students must meet the academic requirements to be a beneficiary. This is in line with the College's progression policy or the progression prescriptions of the Bursary Rules and Guidelines.
Not enrol for a qualification that duplicates previous learning that was state-funded
 The combined household income of the applicants must not be more than R350,000 per annum.
NSFAS Account Application Process 2022-2023
To register for the myNSFAS account, applicants must register online on the NSFAS portal. Below are the application processes:
Visit the NSFAS website: www.nsfas.org.za
Click on the "myNSFAS" tab at the top right corner of the page
You are now on the myNSFAS page, here you will see a welcome message " Welcome to the myNSFAS student portal"
For those that want to Re-register their myNSFAS account, enter your username and password
If you want to register a myNSFAS account click on "Register". Provide your birth certificate and South Africa ID on the registration page.
Tick the box to allow NSFAS to verify and validate the information you have provided with third parties
Enter your ID number on the field provided
Input your full name as it is in your ID document
Input a working email address
Verify your email address
Enter a correct cellphone number
Create password
Then you Confirm the password
Upload a certified copy of your ID document
After that, kindly click on register to receive a one time pin
A One Time Password (OTP) will be sent to your Phone number and Email address.
Input the OTP and click submit
You have successfully registered for the NSFAS Account.
How to unlock NSFAS user profile
Follow the steps below to unlock your NSFAS user profile;
Input your ID number  and press Submit (If you get UserProfile doesn't exist, You need to re-register)
Select " I can't remember my password " on the dropdown and hit submit
Check your email for more instructions.
NB: The password you put should be unique, don't use the old password or Enter New@2028  as a password; Your account will be unlocked immediately.
Below are some passwords that can unlock your NSFAS user profile
New@0218
Shar@3493
Panel@6730
Opper@5689
IPort@1290