Application is open to students that want to apply for the Margaret McNamara Education Grants, MMEG Bursary in the 2022/2023 academic session. Below is the application process.
The Margaret McNamara Education Grants (MMEG) is a non-profit organization established in 1981 to take on public charity exercises. Through educational grants, MMEG helps women in developing nations build their own futures and the futures of their nations. They empower and support women.
The group takes its lead from Margaret McNamara, whose mission was to advance female equality and education. The fifth President of the World Bank's wife, Margaret, used her position and influence to promote these components of development initiatives among women.
In honour of Margaret's significant accomplishments, the Medal of Honor, which is the highest civilian honour in the United State was awarded to her before her passing.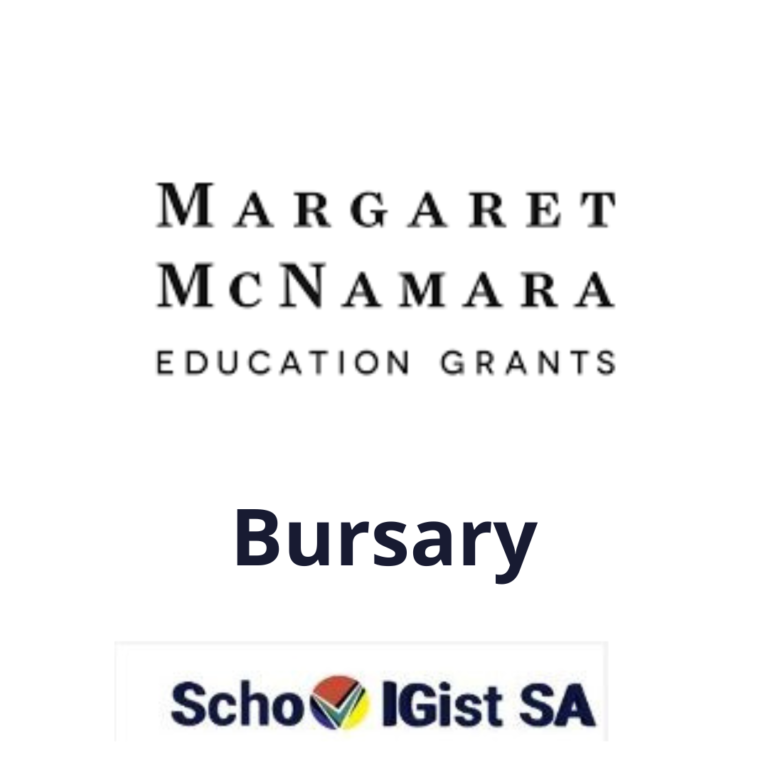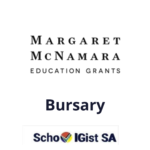 MMEG BURSARY PROGRAMME FIELDS COVERED
MMEG Bursary management is calling on female students in South Africa to take part in their bursary award for the 2023 academic session.
South African female students from all fields of study towards Certificate, Undergraduate, Graduate or Post Doctorate programmes from eligible Universities are eligible for the bursary. Check the MMGE Eligible Country list.
The MMGE grant goal is to help finance the studies of women from developing countries to help them live a good life and improve the lives of children and women around them. One of the few organizations that explicitly offers financial aid and scholarships to women is MMEG.
COVERAGE VALUE & SELECTION
MMEG Bursary provides a grant of up to US$7 000 for female students, but the grants vary depending on the availability of funds and exchange rates. The grant funds will be awarded to successful applicants in February 2023.
Approximately two to three months after the application deadline, shortlisted applicants will be invited for a telephone interview. Results will be made public on the MMEG website in mid-December 2022.
ELIGIBILITY REQUIREMENTS FOR THE MMEG BURSARY
All female students applying for the MMEG Bursary must meet some basic requirements before they can apply for the bursary. Below are the requirements students must meet:
You must be a South African national, students from other countries can check if their country is eligible on MMEG Country Eligibility List
If you are applying from a nation other than South Africa that is qualified, you must have study permission for South Africa.
You must identify as a woman
You must be 25 years old or older at the time of the application deadline
You must officially enrol to study towards a Certificate, Undergraduate qualification, Graduate qualification or Post Doctorate studies
You must be enrolled at one of the following accredited Universities in South Africa: Cape Peninsula of Technology, Central University of Technology, Durban University of Technology, Mangosuthu University of Technology, Fort Hare University, Limpopo University, Nelson Mandela University, North-West University, Rhodes University, Sefako Makgatho Health Science University, Sol Plaatje University, Stellenbosch University, Tshwane University, University of Cape Town, University of Johannesburg, University of KwaZulu-Natal, University of Mpumalanga, University of Pretoria, University of the Free State, University of the Western Cape, University of the Witwatersrand, University of Venda, University of Zululand, Vaal University of Technology, Walter Sisulu University
Applicants must be enrolled full-time or part-time with at least 2 courses per semester or term
Aim to be fully enrolled for a complete academic term after receiving the bursary
You must be enrolled for at least 1 more academic term from January to July 2023
Not in any way be related to any International Monetary Fund, World Bank Group, or Inter-American Development Bank staff member, spouse, retiree, or MMEG Board member
HOW TO APPLY FOR THE MMEG BURSARY
Applicants are to submit an online application form at MMEG Bursary Application Portal 2023

select "South Africa program" in the first question of the application. You are to Register an Account before you can Log in and apply.
Applicants are to submit certified copies of the following supporting documents together with their application form. It is compulsory to submit all the required documents to be eligible for the bursary. Below are the documents:
ID document with photo, if a South African citizen
Passport with photo for those studying outside their home country
Study permit page or visa page with a current passport for foreign applicants
Second passport page with photo for applicants with possession of dual citizenship
Evidence of official registration at a university not an acceptance letter on the institute letterhead
Latest academic reports and transcripts (on institutes letterhead)
Briefly describe your background and education, as well as how your experiences and aspirations relate to your dedication to assisting women and children in underdeveloped nations.
a succinct paragraph outlining your projected financial condition for the academic year and how you intend to cover your expenses Calculated and represented in Rand, estimated costs are required.
Briefly describe your thesis's objective, methods, conclusions, and how they connect to your professional objectives (if applicable) (If not applicable: describe how your current academic endeavours relate to your long-term objectives in terms of your career or volunteer work.)
2 reference letters:

1 reference letter from a faculty member at your university and 1 from someone who can vouch for your character (this can NOT be a family member)
At least 1 of the referees must have known you for 2 semesters/ equivalent, or more
The referees' email addresses must be supplied in the reference letters so that they can be contacted and sent a link by email from Embark Online to submit their recommendations (you must get the consent of both references before putting forward their details)
Successful candidates will be contacted by Embark. (If your referee has NOT received an email from Embark, ask them to verify that the pop-up blocker is off; check the spam folder, and/or write an email to MMEG to request an individual link.)
Note: documents must preferably be submitted in pdf format, jpeg or png.
CLOSING DATE FOR THE MMEG BURSARY
The closing date for the MMGE Bursary is 14 September 2022. No application or supporting documents will be accepted after the closing date.
CONTACT THE BURSARY PROVIDER
Kindly contact MMEG directly if you have any question regarding the bursary:
South Africa Program
Email: southafrica@mmeg.org