In this post, we will put you through how to get free education in South Africa. To many South Africans, tertiary education might be too costly which is the reason for this post.
If you want to study professional courses like Engineering, Law, Accounting, Medicine, Teaching, Science or any other courses, you might find it expensive to attend a tertiary institution. If you are in this category, below we will explain to you how to get free education in South Africa.
This post is not about getting student loans from big banks because it is not a free education as you will have to pay with interest after you have completed your studies and gotten a job. There are many requirements for getting a student loan because of the requirements.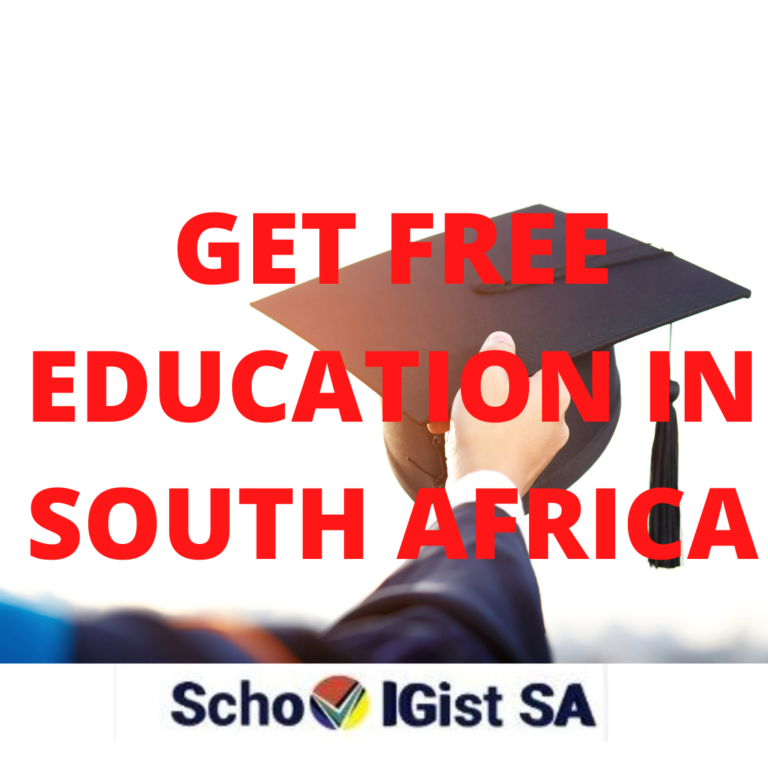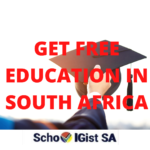 There are other options out there where you can get funded to attend a tertiary institution which will be discussed below.
How to Get Free Education in South Africa
Below are the methods of getting education for free in South Africa.
1) Bursaries
A bursary is a monetary award grant given by private organizations, a government department and a tertiary institution. Bursaries are granted based on either academic performance or financial needs and it can be both.
Most bursaries do require students to work back for the number of years they used to receive the bursary after their tertiary education.
The bursary coverage or value differs by each bursary programme and most will typically include registration fees, tuition fees, examination fees, prescribed textbook, accommodation, meals, travel allowance and laptop (sometimes); a bursary can cover part or all of these.
Asides from the financial part students do benefit from a bursary, and many bursary programmes do provide beneficiaries with mentors, vacation work and practical on-the-job training.
SchoolGistSA has made it easy for you to apply for bursaries, you can check our bursary category and our post on how to apply for a bursary successfully.
2) NSFAS (National Student Financial Aid Scheme) Funding
The National Student Financial Aid Scheme, NSFAS is a student bursary and loan by the South African Government Department of Higher Education and Training to provide financial assistance for students.
The NSFAS is used to fund tuition fees, accommodation, books, food and travel allowance. NSFAS also do provide laptops for students, you can check our post on how to get an NSFAS laptop.
The beneficiary is to pay back the NSFAS loan after graduation from College or University and secure a permanent job with a minimum of R30 000 per annum. For TVET students, they are not to pay back the loan, it is a bursary for them.
Applicants of the NSFAS must be South African citizens and have a proven financial need except for those currently receiving the SASSA grants. You can check out posts on how to apply for NSFAS and the requirements.
While university applicants must have passed Matric to apply, TVET College applicants must have passed Grades 9, 10, and 11 or Matric.
Students from no-fee schools and students who are orphans or have working parents may also be able to apply.