Here is a list of the top ten Private Universities in South Africa where you can get a quality education. The South African Universities ranking is done every year.
South Africa has many prosperous public and private universities and they are one of the best in Africa when it comes to University education. South Africa has many universities and colleges out of which 35 of her university are private owned universities. The beauty of South African private universities is that most of them specialize in a particular discipline unlike many countries in Africa.
This article will focus on the top ten private universities in South Africa and colleges in South Africa.  South Africa has many good universities out of which this article is limited to just the top ten. Here are the top ten private universities in South Africa.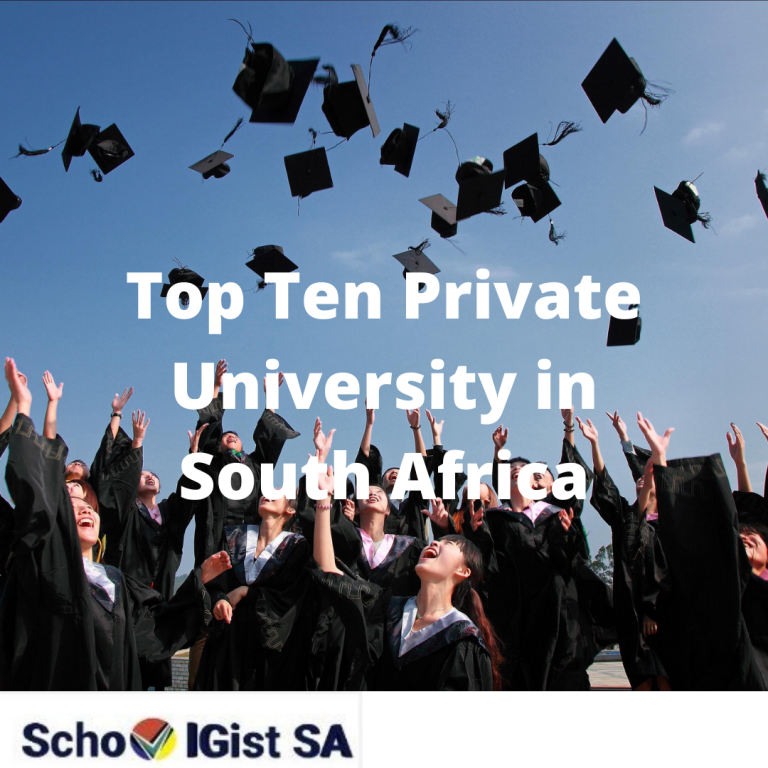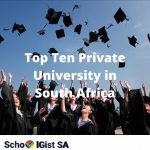 Top Ten Private Universities in South Africa
Below is the list of the top ten private universities in South Africa. The list is a result of our research.
Damelin College
This college is owned by Education Investment Corporation Limited (Educor) group. The name of the college was gotten from Benjamin Damelin in 1943 and it has produced many great alumni. The college offers many degrees, diplomas, and other higher qualifications. However, because of the South African government's restriction on tertiary institutions, Damelin has remained a college. The college has provisional accreditation with Umalusi, which is the highest possible accreditation obtainable with the particular ETQA. Before a school can be fit for training students in South Africa it must have accreditation from any of the 33 Education and Training Quality Assurance bodies (ETQAs).
Damelin offers an academic program through different means which are; online, face-to-face and flexible distance learning. The college has more than 19 campuses nationwide which are: Benoni, Pretoria City, Vaal, Cape Town City, and Port Elizabeth. Also, Damelin college has 15 faculties and schools through which it trains its students in many fields of specialization. The faculties include the School of Information Technology, the School of Banking and Insurance, and the Faculty of Creative Arts. Coding and Web Development.
Varsity College
Varsity College was established in 1991 and it is registered under the Department of Higher Education and Training (DHET). Having accreditation by the Council on Higher Education (CHE), Varsity college is proclaimed one of the best private universities in South Africa. Meanwhile, the college is owned by the Independent Institute of Education (IIE), a South African private higher education provider.
Varsity College offers many undergraduate higher certificate certificates, diplomas, degrees, postgraduate degrees and short learning programs, which are available at IIE's Business School, a division of Varsity College. The college focus on small lecture groups, interactive lectures, and modern technology in the educational space. The college delivers learning to students using the following means; full-time, part-time, online, and distance education.
Varsity College has many academic and special interest student societies and many sporting programs; this program varies between campuses. The college runs many general sports clubs including rugby, action soccer, golf, Waterpolo, basketball, and hockey.
The college runs its activities around eight campuses in South Africa which includes: Cape Town, Durban North, Durban Westville, Pretoria, Midrand, Sandton, Pietermaritzburg, and Port Elizabeth. It also has four faculties namely the Faculty of Commerce, Faculty of Humanities, Faculty of Information and Communications Technology, and Faculty of Social Sciences.
Foundation for Professional Development
The Foundation for Professional Development (FPD) was founded in October 1997 by the South African Medical Association and has over 400,000 students. The South African Private Institution of Higher Education is one of the largest private higher education facilities that provide affordable education to postgraduate students and free HIV testing to South Africans since 2004. The institution is also the largest self-funding Helth Sector education provider in Africa.
FPD was founded to train skilled professionals, allied workers and managers who will be able to deliver affordable service to the public, evidence-based and congruent with international best practices. The institution was accredited by the Council for Higher Education (CHE) and other professional accreditation bodies to offer quality academic programs. However, it has only one campus, which is located in Pretoria.
Furthermore, FPD has many professional courses through its six (6) schools. The schools are Business School, School of Health Sciences, School of Education, Nursing School, School of Occupational Health, and School of Information Technology. The FPD also offers many free courses and e-learning platforms to its students.
Monash South Africa
Monash University South Africa (MSA) is once a branch campus of Monash University, Australia before it was sold to IIE in 2019. In 2019  it was sold to IIE, MSA became a brand of The Independent Institute of Education (The IIE) and is now IIE MSA. This private university is located in Ruimsig, which is 25 km northwest of central Johannesburg, South Africa and it has over 4,000 students from over 50 African countries.
MSA offers Certificates, diplomas, and Foundation degrees to students, it also offers an undergraduate degree, postgraduate degrees, and IIE MSA Executive program. Monash South Africa offers IIE Accredited programs that are recognized internationally by the British Accreditation Council.
Moreso, IIE MSA offers its academic programs in the following faculties: The Faculty of Business, Engineering and Technology, and its Faculty of Social and Health Sciences.