If you want to study for free, these tips to submit a successful bursary application will help you.
A bursary is one of the means of completing your tertiary education with little or no fees. Some bursary takes care of all student expenses including accommodation and feeding while some take care of partial student expenses.
There are tips for submitting a successful bursary application to attend your tertiary institution with no or little expenses. Applying for a bursary may be tasking sometimes because of the documents you will have to submit and the application process.
If you are finding it difficult to sponsor your education or you love to attend a higher institution with little or no cost, a bursary application is your best shot. Now relax, let me put you through how to submit a successful bursary application.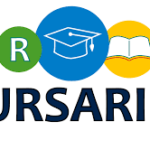 How to submit a successful bursary application
Below are tips you need to know to submit a successful bursary application:
1. Get all required supporting documents ready
When applying for a bursary, most bursary application boards will require applicants to submit some documents to qualify them for the bursary.
The online bursary application will require you to scan the original document and upload it while the hardcopy application will require you to upload a copy of it. Whichever model of the application, make sure you submit all the required documents with your application form.
Generally, the required documents include ID documents; the latest academic record; proof of tertiary application and acceptance, you might need to submit more documents like parents or guardians' proof of income and proof of residence.
During your application, make sure you submit certified document copies and not the original copies as they will not be returned.
2. Apply before the closing date
Taking note of the closing date of the bursary you are applying for is very important, make sure you submit your bursary application on time before the deadline.
Make sure your application reaches the bursary office before the closing date. No bursary will accept a late application
3. Don't leave any information unanswered and make sure all information is valid
All the information you provide during the bursary application will be checked. Make sure you are honest with all the information you provide as you will be disqualified if any false thing is detected.
Also, make sure you fill out the bursary application completely, omitting any vital information on space will render your application unsuccessful.
4. Write a convincing motivational letter
A motivational letter is what set you apart from other applicants, this is where you have to talk about yourself and why you think you deserve the bursary.
You need to answer questions like why do you deserve the bursary? what sets you apart from other applicants? how will the bursary contribute to your future? how will you contribute to society after your education?
The above questions are what you should think about before writing a motivational letter. You can check our post on how to write a motivational letter.
5. Have good contactable references
References are like your bursary application Piller, when applying for a bursary make sure you have a reference with good standing like a school principal, community leader, lecturer/professor or any other authority figure.
Make sure your reference is comfortable with you using them in your bursary application and use their telephone number and mail where they can be easily contacted.
Make no mistake of using a reference that cannot be contacted.
6. Always check your email and texts regularly
The bursary application board will contact all shortlisted candidates through email, SMS or telephone call. Make sure you check your mail, SMS and call regularly so that you will not miss out.
Shortlisted candidates might be required to go on an interview, make sure you stay updated always.