Attending a notable school is very important for all students, the choice of university or school of aviation you made matters a lot. Today we will provide you with the best aviation schools in South Africa.
Choosing to be a pilot or aeronautical engineer is a good decision but your choice of the institution also matters. Every ambitious student will want to receive the best training in the industry. The only way to receive the best training is to enrol on one of the best aviation schools in South Africa.
If you are finding it difficult to make a decision on the aviation school to attend, we have taken the stress to select the best aviation schools in South Africa after putting so many things into consideration.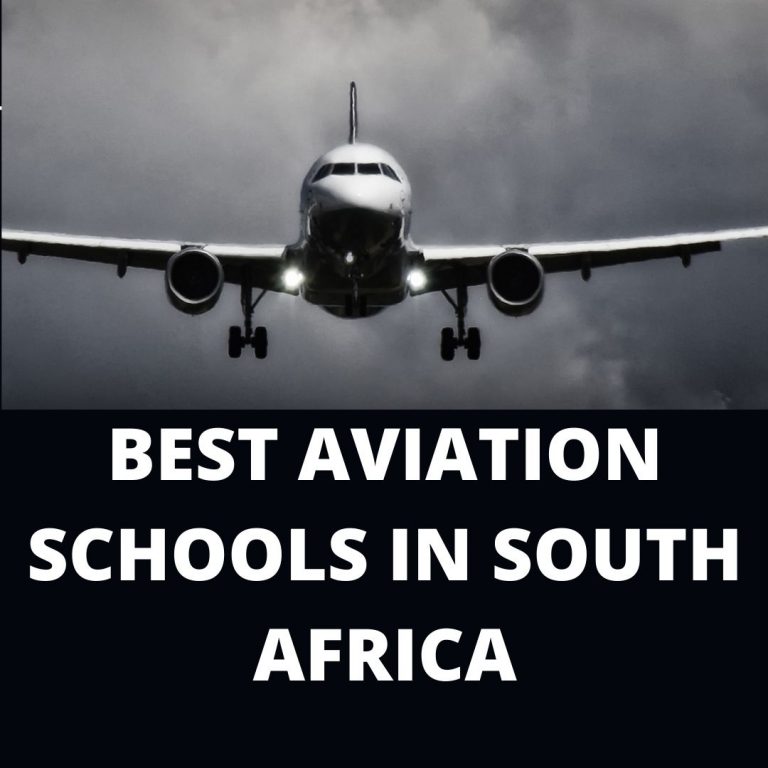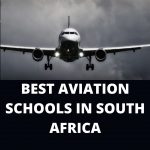 MUST READ: LIST OF AVIATION SCHOOLS IN SOUTH AFRICA
10 Best Aviation Schools in South Africa
Below are the 10 best aviation schools in South Africa:
1) Aeronav Academy Limited, Johannesburg, South Africa
Aeronav Academy is located at one of the busiest airports in South Africa, the Lanseria International Airport, which gives students to have better training and experience in the aviation industry.
Learning in a busy aviation environment is a great advantage for students. Students will be exposed to the industry operating at a fully controlled airport with heavy commercial traffic and airspace. This will make students gain first-hand experience in the industry
2) CapeTown Flight Training Centre, Durbanville
The Cape Town Flight Training Centre made our list of top aviation schools in South Africa because it offers hands-on practical experience with flight handling, airspace control and aviation best practices.
The school is located approximately 13 kilometres northeast of Durbanville. CapeTown Flight Training Centre lay emphasis on safety measure in keeping passenger safe during flight.
3) Algoa Flight Centre, Port Elizabeth
Before you can fly or learn with Algoa Flight  Centre, you must become a member of the Algoa flying club but you want to fly for fun or become a professional pilot.
The school unites both pilots and instructors with a large and diverse fleet of aircraft for training and recreating flying.
4) Virginia Flight School
Virginia Flight School is a Fixed-Wing Flight school located at the Durban Coastline at Virginia Airport in KwaZulu-Natal. The school provide a training programme that leads to the Private Pilot License (PPL), at this training students will then undergo the Night Rating which will lead to the Commercial Pilot Licence. This can also include Instrument Training.
The cost to get a Private Pilot's Certificate is around $9,000.00 – $11,000 based on approximately 55 to 60 hours total time.
5) Skyy Aviation Academy
Sky Aviation Academy is based in Durban and offers a range of aviation-related courses to students that want a career in the aviation industry. It offers courses in customer service, aviation support training and operational position in airline organisations.
Becoming a pilot cost around $83,995 for students with no experience while students with Private Pilot License will pay around $65,995. The price includes flight training and certification to become a commercial pilot with flight instructor certificates.
6) Cranfield Aviation Training
Cranfield Aviation Training is a leading aviation organisation accredited by the South African Civil Aviation Authority. This school is located in Gauteng South Africa.
Cranfield Aviation Training provides courses to train existing flight crew members who must undergo annual recurring training by law. They also provide training for candidates that have an interest in in-flight attendants.
7) Avcon Jet Africa, Midrand
Avcon Jet Africa was established in 2013 at Grand Central Airport with extreme professionalism and corporate culture. The school serve both the national and international market and provide diverse and higher-level experience.
Avcon Jet Africa is an Aviation Consultant Company that offer services like Air Charters, Flight training, Simulators, Aircraft and Aircraft sales.
8) Progress Flight Academy, Port Elizabeth South Africa
Progress Flight Academy provides premium flight training for clients interested in operational capability in multi-engine piston aeroplanes and attains a Commercial Pilot License with Multi-engine Rating (CPL/IR (ME)). They offer airline pilot training and examining services for a wide range of industry clients.
They provide training based on international practice; the European Joint Aviation Authorities Flight Crew Licensing standard (JAA-FCL).
9) Eagle Air Flight School
The Eagle Air Flight School is registered with the South African Civil Aviation Authority as an Aircraft Training Organization. The organization has been operating for over 10 years.
Eagle Air Flight School is located in Wonderboom Airport, Pretoria. It has trained many international students from all over the world. According to fly magazine`s survey, eagle air (Pty) is the second-best aviation academy in the field.
Eagle Air boost the most qualified and experienced pilots trainers to face all aviation challenges. It has trainees from all countries extending to Egypt and the Middle East.
10) 43 Air School, Port Alfred
43 Air School is the largest aviation school in the Southern Hemisphere located in Eastern Cape, along the Sunshine Coast in South Africa.
It offers enormous training grounds that teach students adequately on flight safety and air traffic control. It is the only school in South Africa that award trainee with an Integrated Airline Transport Pilot´s License (IATPL).
What is a pilot's salary in South Africa?
The pilot salary for a mid-career Airline Pilot, Copilot, or Flight Engineer with 5-9 years of experience will earn an average of R585,549 in 23 months. While an experienced Airline Pilot, Copilot, or Flight Engineer with 10-19 years of experience will earn an average of R627,500 in 11 months
How Long Will It Take To Become A Commercial Pilot?
To become a flight pilot in South Africa, it will take you a minimum of 18 months for someone with no experience. If you want to study at an aviation school part-time it might take you more than 18 months.
To become a Commercial Pilot in South Africa, you will need a license and meet some requirements. You will first need the Students pilot License first then the Private Pilot License before getting the Commercial Pilot License.
Many countries will allow you to fly local aircraft alone with a pilot license while other countries might validate another country's license with the requirements of you writing the air law exam and some might require you to pass all theory exams. You will also need to pass the class 1 medical exam.
How to get a pilot license in South Africa?
Student and Private Pilot License (PPL)
The first license you need to obtain as an aspiring pilot is the Student Pilot License (SPL) before you can then go for the Private Pilot License (PPL)
The requirements for the Student Pilot License:
Be at least 16 years of age.
Have a class 1 or 2 medical certificates.
Hold an ICAO language proficiency certificate (if required).
Completed an aircraft technical.
Completed an Airlaw exam.
2 passport photos.
After this, you can then apply for the Private Pilot License; to get a PPL certificate you will have to undergo some training and meet some requirements. Students will do the aircraft technical and Airlaw tests.
Holders of PPL can only fly during the day when the weather is good and cannot fly passengers. This usually takes between 6 to 12 months depending on availability and finance.
In addition, Students must meet the following requirements:
Must be at least 17 years old.
A valid Student Pilot Licence.
Hold a restricted or general radiotelephony certificate.
Completed 8 online PPL exams.
Accumulate 45 hours total flight time by the end of the course, the 45 hours must include:

25 dual hours with an instructor.
15 solo hours as PIC.
5 hours cross country PIC.
The above are the 10 best aviation schools in South Africa where you can get quality training as a pilot or aeronautic engineer. For more question, kindly comment below.