Application is now open for students that want to apply for the Matsumae International Foundation (MIF) Research Fellowship. You will find the details about the fellowship below.
The Matsumae International Foundation (MIF) established the Research Fellowship Program in 1980, based on the founder's goal of "Towards A Greater Understanding of Japan and a Lasting World Peace."
This fellowship is available for around 10 recipients, if you are interested you are advised to apply on time.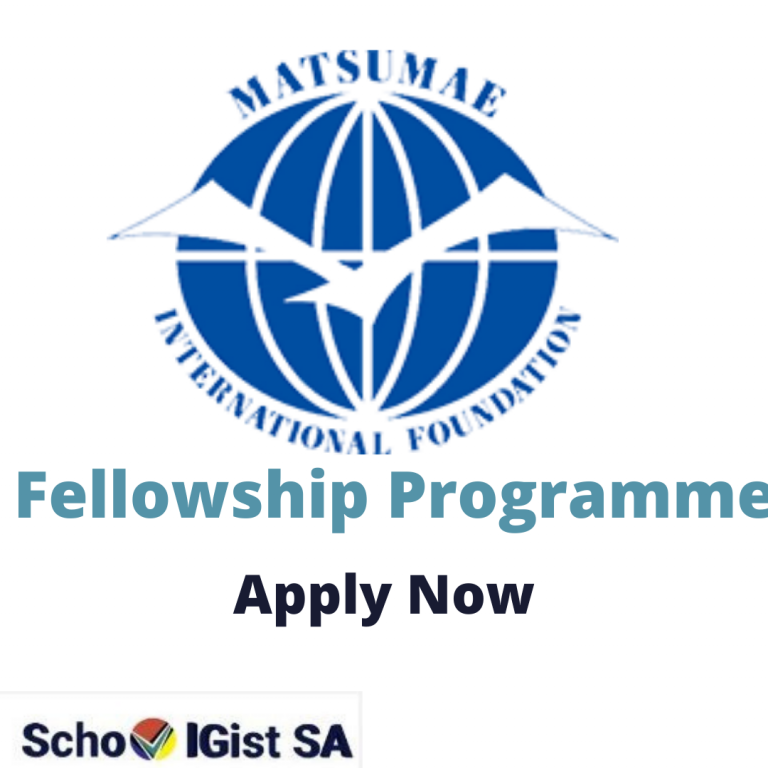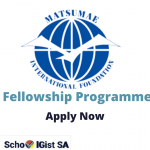 Eligibility Requirements
The application is open to all Non-Japanese nationals who meet all of the following criteria who can submit the application form. Below are the requirements:
Interested applicants must get an invitation (acceptance) letter from a Japanese host institution before applying.
Applicants must have a doctorate degree (Doctoral degree).
At the time of application, applicants must not be above 49 years of age
Applicants must be able to communicate well in English or Japanese.
Applicants must not have previously or currently reside in Japan (only short-term stays such as for sightseeing or conferences are excluded)
Applicants must have a job in their home countries, intend to return after their fellowship, and contribute to the growth of their home nations.
Research Field
The fellowship will give priority to Fields of research such as natural science, engineering, and medicine.
Fellowship Period
The MIF research fellowship will take place for three to six months between April 2023 to March 2024. Applicants should make sure they indicate the length of their stay In their application form (E.g., Six months from September 2023 to February 2024.)
Host Institution in Japan
Applicants are responsible for choosing their host institution in Japan (universities, national research institutions, or the equivalent facilities in the private sector) where they will carry out their research.
Make sure you collect your acceptance form from your host institution before the application for the MIF fellowship.
MIF Fellowship Benefits:
Recipients of the fellowship will have the following benefits:
A monthly allowance of JPY 220,000 will be given to recipients to cover costs associated with research (including materials) and living expenses.
JPY 120,000 to help with some of the early living expenses in Japan.
Round-trip economy class travel is provided between a grantee's home and Tokyo, Japan, from the nearest international airport.
Overseas travel insurance, medical care and death benefits.
The MIF encourages fellowship recipients to do a study trip to Japan during their fellowship to have a better understanding of the country.
Application Procedure:
Applicants are to submit their application documents to the MIF via e-mail. You can download your application form below:
● Email: application@mif-japan.org
● Application Period: April 1, 2022, to June 30, 2022 (Japan Standard Time)
You can download the application form using the link below
Screening Process & Announcement of the Results
The MIF Screening Committee will evaluate the applications based on applicants' academic value and the degree of excellence of the research initiatives.
The results will be announced on the MIF official website in December 2022 and sent a grant letter to all successful applicants.
The MIF has a policy of not disclosing the content of Screening Committee deliberations or responding to requests about specific applicants. The MIF will not comment on the rationale for the Screening Committee's conclusions.
APPLICATION DOCUMENTS
The following documents must be submitted as PDFs to the MIF via email.
Note: All documents must be typed in English as they will not be accepted if they are not.
Applicants are advised to avoid making the following error that will render their application unsuccessful:
Emails over 10 MB in size.
Emails with attachments with file extensions other than "pdf."
Emails with attachments in any compressed format such as "zip" or "rar."
Emails include any program files or downloadable links.
Research Plan
You must submit a research plan containing the following:
(a) The content, purpose and methodology of the research
(b) The road map of the research project
(c) The benefit the research project will bring to your home country
(a) and (b) should be described in detail based on discussions with your host professor/scholar in Japan.
Soft Copy of Publication
Please submit only one publication (PDF) related to the research project that you intend to conduct in Japan.
Curriculum Vitae (CV) and List of Publications
Regarding the list of publications, please precisely include the authors and titles of the publications, as well as the name of the journal, page(s), and year of publication in the list. Please also highlight the title of the publication that you submit as #3.
Recommendation Letter
Recommendation Letter must be from your current home institution (employer) and written on its letterhead.
It should testify to your academic ability and achievements and confirm the availability of study leave during your fellowship period.
Soft copies of Academic Certificates/Diplomas for PhD, Master's, and Bachelor's Degrees
If these documents are not available in English, please attach English translations (Self-translations are not acceptable).
Invitation Letter 
The invitation letter must be from and signed by your host professor/scholar in Japan. The letter must show whether they agree to your fellowship period and the research project as well as to grant use of facilities and arrange your accommodations during the fellowship.
A letter that is not written on the letterhead of the host institution and not signed by the host scholar will not be accepted.
To host professors/scholars in Japan
Applicants are to include the following information in their application letter.
(1) Full name
(2) Institutional affiliation (including department and faculty)
(3) Contact information (postal code, address, telephone, email address)
You can choose to write your letter in either English or Japanese. However, you are advised to write (1) and (2) in both English and Japanese.
Please email your signed letter to the applicant so that they can include it with their application materials.
Application Deadline:
The closing date for the MIF Fellowship programme is June 30th, 2022.