Application is now open for students that want to apply for the Standard Bank Bursary South Africa. The application for the bursary will be explained below.
One of the largest financial services organizations in the nation was created in 1862 and is called Standard Bank of South Africa Limited. The Standard Bank of South Africa, a subsidiary of the British offshore bank Standard Bank, was established in 1962, although Standard Bank as we know it today was not established until then.
It has its headquartered in Johannesburg, South Africa, Standard Bank is also operated in 20 other different countries and it is the biggest lender in Africa by assets.
With a comprehensive range of financial solutions, including borrowing, saving, and investing, current accounts, electronic banking, cash and liquidity management, fleet management, and vehicle and asset financing, the bank is a leader in business and commercial banking in South Africa.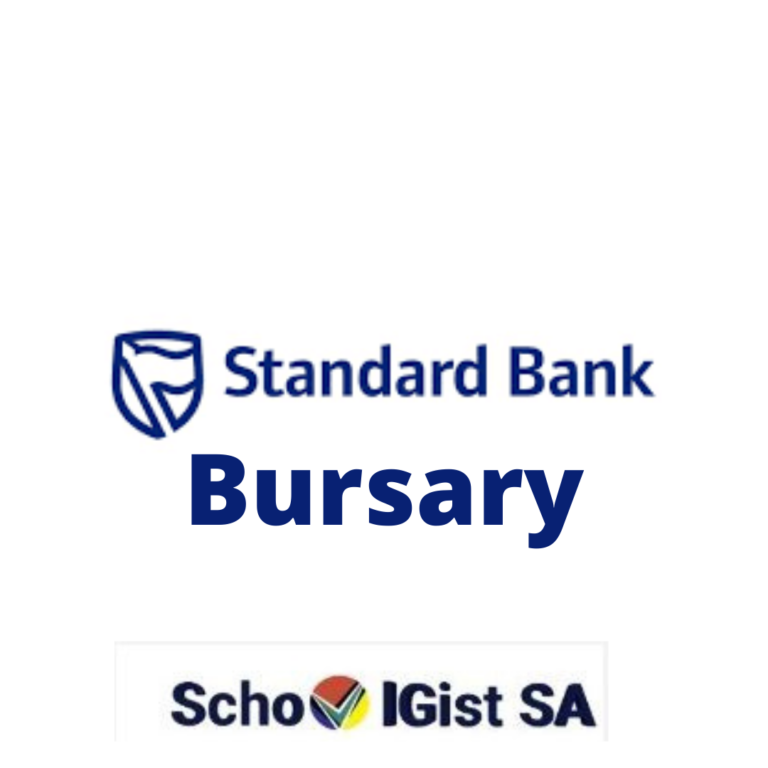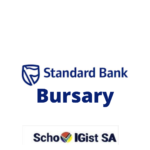 THE STANDARD BANK BURSARY PROGRAMME – FIELDS COVERED
Standard Bank Bursary management is inviting all eligible students to apply for the 202 funding.
The award is available for undergraduate and postgraduate studies, within these fields:
Accounting
Actuarial Science
Analytics
Commerce
Computer and Data Science
Economics
Engineering
Finance
Information Technology
Investments
Mathematics
Statistics
EXPENSES COVERED
The bursary will take care of the following student expenses: full tuition fees, textbooks, laptop, accommodation, medical aid and a living allowance, as well as mentoring and psychological support.
All successful candidates in the first stage of the application will be sent an invitation to take part in the formal assessment process including but not limited to psychometric evaluation and an interview.
ELIGIBILITY REQUIREMENTS FOR THE STANDARD BANK BURSARY
The eligibility requirements for the Standard Bank Bursary are below. All applicants must meet the following eligibility requirements:
Applicants must be a South African citizen
Applicants that have completed Matric
Applicants studying or registered for a qualification within one of the fields listed above
You must be studying or registered to study at a recognised and accredited tertiary institution within South Africa
You must be entering your 1st, 2nd, 3rd or final year of undergraduate studies OR entering your postgraduate studies up to Master's level
Achieved a minimum overall average of 65% in the most recent exams (June exams)
Students with a strong academic record
You must meet the admission requirements of your university (if applying for postgraduate funding)
Proven financial need
HOW TO APPLY FOR THE STANDARD BANK BURSARY
Applicants are to fill the Standard Bank Bursary Application 2022.
Interested applicants are to Register an Account before they can Login and apply for the application.
Those having application problems can visit the Help Center or Standard Bank Bursary.
Applicants are to submit copies of the following certified documents together with their application form. Failure to submit the application form will render your application unsuccessful:
ID Document
Matric certificate
Full academic record for those currently studying on institutions letterhead
Proof of registration on institutions letterhead
Proof of parents or guardians' household income latest payslips if employed, affidavit if unemployed, proof of pension or grant if applicable
CLOSING DATE FOR THE STANDARD BANK BURSARY
The closing date for the Standard Bank Bursary is 30 September 2022. No application form submitted after the closing date will be considered.
CONTACT THE BURSARY PROVIDER
Please direct any questions about these scholarship programs to Standard Bank.:
Contact person: Susan Dube
Email: susan.dube@standardbank.co.za