Is your NSFAS User profile Locked, Please Reset your Password to unlock the User profile? This post will teach you how to Unlock NSFAS UserProfile.
If your NSFAS user profile is locked for one reason or the other and you are having issues unlocking it, below are the simple steps on how to unlock your NSFAS user profile.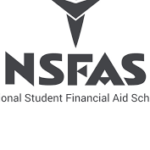 How to unlock NSFAS user profile
Follow the steps below to unlock your NSFAS user profile;
Input your ID number  and press Submit (If you get UserProfile doesn't exist, You need to re-register)
Select " I can't remember my password " on the dropdown and hit submit
Check your email for more instructions.
NB: The password you put should be unique, don't use the old password or Enter New@2028  as a password; Your account will be unlocked immediately.
Below are some passwords that can unlock your NSFAS user profile
New@0218
Shar@3493
Panel@6730
Opper@5689
IPort@1290
If you are still having problems unlocking your NSFAS account, you can contact nsfas on walletquery@nsfas.org.za.
When sending mail to the address above, kindly provide the following details to help them solve your problem on time.
Provide your ID number
Full names with surname
Your cellphone number
Email address
Your physical and/or postal address
Write a details
Make sure you note down your NSFAS login details and write them in a safe place.
Related Article: