NSFAS provides funds allowance for students that meet their requirements into their NSFAS wallets. Here is how to check your NSFAS balance.
The National Student Financial Aid Scheme (NSFAS) always provide funds for students that meet their stated eligibility requirements. The fund is paid into each students NSFAS wallet to support their study years in a public university or TVET college.
This fund is withdrawal by students and can be spent at any registered NSFAS merchant. The allowance amount is determined in consultation with the institution.
If you are finding it hard to check your NSFAS wallet balance, the steps below will show you how.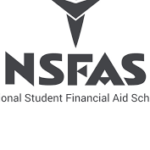 How to check your NSFAS balance
You can check your NSFAS balance on your cellphone and through the internet. The steps to check each are below.
On cellphone:
Dial short code *134*176# on your cellphone
Input your password and press the send button
Select option 2. Query
View cash balance and transactions
On the internet:
Visit this link on your browser https://celbux.appspot.com
Log in with your cellphone number and password then click the Login button
Click More
Click Transactions
View transactions
It is important for students to keep the phone number they used to register for the NSFAS funding. The phone number is what will be used to deposit money into your NSFAS wallet.
However, you can update your phone number to the new one if you are not using the one you used to register again. You can do this by registering MyNSFAS with Facebook or Google account and then updating the number.
Contact NSFAS
For more information on the NSFAS Wallet, to contact NSFAS click here.