The application is now open for the Funza Lushaka Bursary application 2022. All interested candidates will find details about the bursary, requirements and other details here.
The aim of the Funza Lushaka Bursary Programme is to promote the teaching profession. The bursary encourages students to complete a teaching qualification in an area of national priority. The beneficiary of this bursary will have to teach in a public school for the number of years they collect the bursary.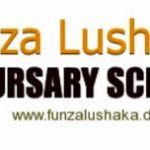 Funza Lushaka Bursary recipients must apply for the bursary online every year. The placement information must also be completed by the recipient every year. The graduate bursar is placed in a suitable teaching school by Provincial Education Department (PED). It is also important to know that bursar cannot choose their placement and placement cannot be deferred for any reason. Bursary recipients are expected to teach in the public school they are assigned to.
Recipients will be given an amount that will cover most of their monthly expenses which may include; tuition, meal, accommodation, books and learning materials. A small allowance can also be given for monthly living expenses.
Funza Lushaka Bursary Application 2022 Requirements
The aFunza Lushaka Bursary application 2022 is done online every year. Here are important guidelines for Funza Lushaka Bursary.
Applicants who have a criminal record, are charged with misconduct or dismissed from work are not qualified for the bursary.
Immediate families or Higher Education Institution employees are not qualified.
Only online application is accepted, hard copies are not accepted by the programme.
Applicants must print the completed online application.
Applicants must not have any other teaching qualification.
The two qualifications funded by Funza Lushaka Bursary:
Applicants applying for undergraduate studies or a 4-year Bachelor of Education degree (B Ed) that is specializing in Foundation Phase (Grade R – 3), Intermediate Phase (Grade 4 – 6), Senior Phase (Grade 7 – 9) and FET Phase (Grade 10-12).
Graduate studies or One-year Postgraduate Certificate in Education (PGCE). The bursary also accepts combined qualifications like combine specialization in the Foundation Phase (Grade R – 3) and Intermediate Phase (Grade 4 – 6), or the Intermediate Phase and Senior Phase, and the Senior Phase (Grade 7 – 9) and FET Phase (Grade 10 –12).
Funza Luzasha Bursary Priority Areas
Foundation Phase (i.e. Grades R-3) – Foundation Phase (with a preference for African Languages)
The Intermediate and Senior Phase (i.e. Grades 4-9) – Preference is given to teaching major in TWO of the following subjects: Languages, Mathematics and, Natural Science & Technology.
Preference is also given to a teaching major in TWO of the following:
Accounting
Agricultural Sciences
Agricultural Technology
Civil Technology
Computer Applications Technology
Economics
Electrical Technology
Engineering Graphics and Design
Geography
Information Technology
Life Sciences
Mathematics
Mechanical Technology
Physical Sciences, Languages, Technical Mathematics and Technical Science
Bursary Requirements and Eligibility
General Eligibility for Funza Lushaka Bursary:
Applicant must be a South African citizen
Must have good academic performance
Graduates willing to complete a teaching degree or want to take teaching as a profession (Postgraduate Certificate in Education) and must have been accepted at an accredited public University.
Applicants that want to change careers and become teachers. They must show dedication and passion for the teaching profession, be ready to work with young people, be ready to face challenges and have integrity.
Applicants must include two of the priority area subjects as a specialisation in their teaching qualification.
For first time entrants to university:
Must have proof of admission to bachelor degree studies at matric/Grade 12 level.
Have a minimum of level 4 rating at matric level in the subject which the applicant want to teach.
For students who want to specialize in Foundation Phase; a pass in Mathematics or Mathematical Literacy at Grade 12 level and a minimum level 4 pass in the Home Language are required.
Students that have completed matric prior to 2008 when Mathematics was not mandatory must have at least 50%.
Students that want to specialize in teaching Technology subjects including CTA must have at least a level 4 pass in Mathematics.
For new applicants already at university:
Must pass all the modules studied in the last/most recent year of study at their respective Higher Education Institution
A score of a minimum average of 55% across all the modules studied in the last/most recent year of study at Higher Education Institution
The minimum average score of 55% in modules studied relevant to the priority area teaching specialization in the last/most recent year of study at university
For new applicants enrolling for PGCE:
Completion of a recognized qualification to be admitted for a PGCE
Major in Psychology and an African Language for a PGCE in Foundation Phase Teaching
Have at least TWO recognized priority subjects at the second-year level
Adequate modules in the recognized priority subjects
For existing bursary holders:
Must pass at least two-thirds or 66.6% of all the subject modules studied in the last/most recent year of study at a recognised university
Pass at least two-thirds  of 66.6% of priority subject area modules studied in the last/most recent year of study at Higher Education Institution
Passed the priority subject
Proceeding to the next year of study
Achieved at least 50% average across all subject modules
How To Apply Online For Funza Lashaka Bursary
Visit www.eservices.gov.za.

Register your online profile by entering your personal details.
Log in with your username and password to the system.
Go e-Services menu and choose Funza Lushaka Bursary.
Select the Application menu, follow the steps and complete all the required fields.
Accept the confirmation declaration and you will receive feedback on the status of your application through email.

Print your online application and submit it to the university you are accepted and registered.
Together with the application form attach a certified copy of your ID and your academic records:

A copy of Grade 12 result or certificate, for 1first year students coming out of Grade 12
Copy of latest academic transcript, for students already at university

Submit all attached documents and submit them to the applicant's university coordinator, otherwise, the application will be rejected.
The above are the details on the Funza Lushaka Bursary application 2022.
Funza Lushaka Bursary Closing Date
New applications will close on 01/02/2022 while Re-applications for Existing/Returning Bursars close on 29/11/2021.
Don't hesitate to give us feedback on this post, you can also drop a suggestion on how we can serve you better.