Application is open for eligible students to apply for the ICM Commonwealth MBA Scholarship 2021/2022.
The management of ICM Commonwealth
MBA
Scholarships has open the application portal for eligible candidates to apply for their scholarship. This is an opportunity for students that qualify for the MBA programme but cannot afford to pay the tuition fees.
The ICM Commonwealth is giving those that cannot afford the MBA programme an opportunity to pay for their tuition fees.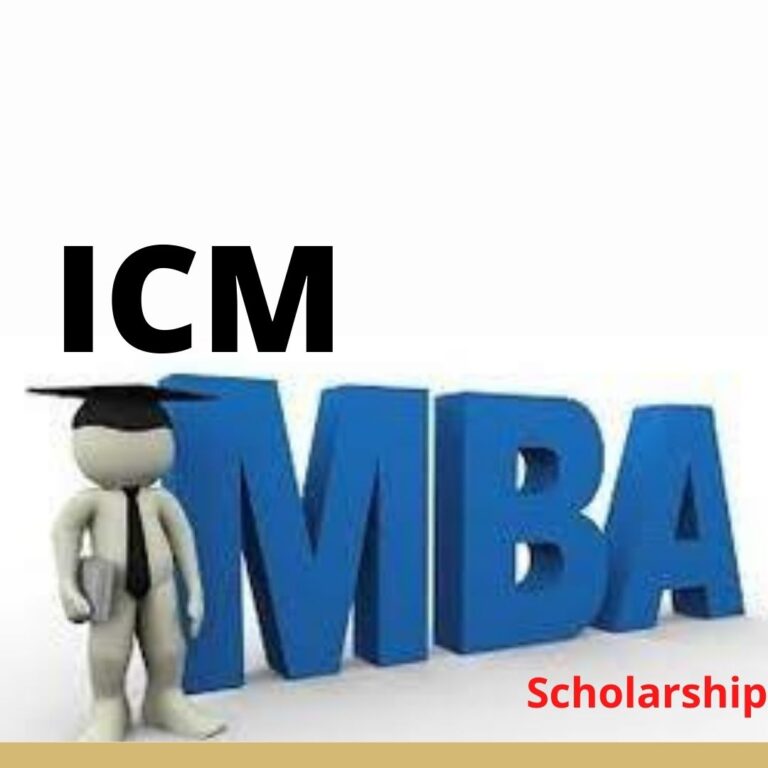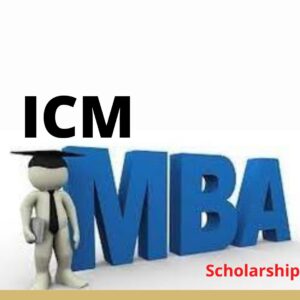 ICM Commonwealth Scholarship Eligibility
1. Candidates must be admitted into the ICM MBA Programme: To qualify for this scholarship, you must fulfil all the MBA programme criteria. A full list of requirements can be found below.
2. Be a citizen of the commonwealth member state
3. Financial need:
You must demonstrate that you cannot afford the cost of the MBA programme.
Demonstrate the need for the Scholarship (for example, due to previous work experiences or personal circumstances)
Benefits
The ICM scholarship will cover £15,000 of the tuition fee for the ICM MBA programme.
Application
To apply for the ICM MBA programme kindly fill this form, and send your documents to admissions@icustman.com. The application for the scholarship is also the same.
ICM MBA Programme Entry Requirements
Have good knowledge of English:  If you are not from a country whose primary language is English, or you have not studied or worked in an institution where the sole language of instruction is English, you will need a TOEFL/IELTS test to get admitted.
Note: You don't need the test if you completed a bachelor's degree that was taught in English.
A bachelors degree.  Obtain a UK Bachelors' degree or equivalent, an equivalent professional qualification is also accepted. You will need to submit your transcripts (provisional are accepted) at the time of application.
Note: This program is not limited to those that have degrees alone, you can show your competency through significant leadership or management experience of at least 8 years.
Full-time work experience:  A minimum of 5 years of full-time (post-bachelors degree) work experience is required.  It can be from any industry and sector, including non-profit, government, armed forces, and private sector organisations. Entrepreneur work is not an exemption.
Recommendation letters:  Applicants must submit two references letters from either managers or faculty members. The recommendation letter is to show support in the applicant's potential to study for a postgraduate degree.
Resume / LinkedIn Profile: Submit a copy of their resume, or a link to their LinkedIn profile page.
Letter of application: You are required to write a one-page application letter which is similar to a cover letter when applying for a job. You will have to cover the following in the cover letter;

Leadership potential: The programme is for participants that have shown leadership potential at work, while studying (such as extracurricular activities), in your family or community, or through business accomplishments.
Teamwork: Much of the MBA programme entails working with others. This includes your peers, the community, the corporate sector, and the faculty. We are looking for team players who will be able to work with others in a productive manner.
Problem-solving skills: The ICM MBA is looking for those candidates that have good problem-solving skills. This includes identifying problems, finding alternative solutions, choosing the best solutions, and implementing them. You may show these abilities through your work, during your undergraduate studies, or in your personal life.

GMAT/GRE: A GMAT/GRE is not required to apply for the MBA programme. However, if you have taken one of these tests, you may submit the result in addition to the rest of your application.