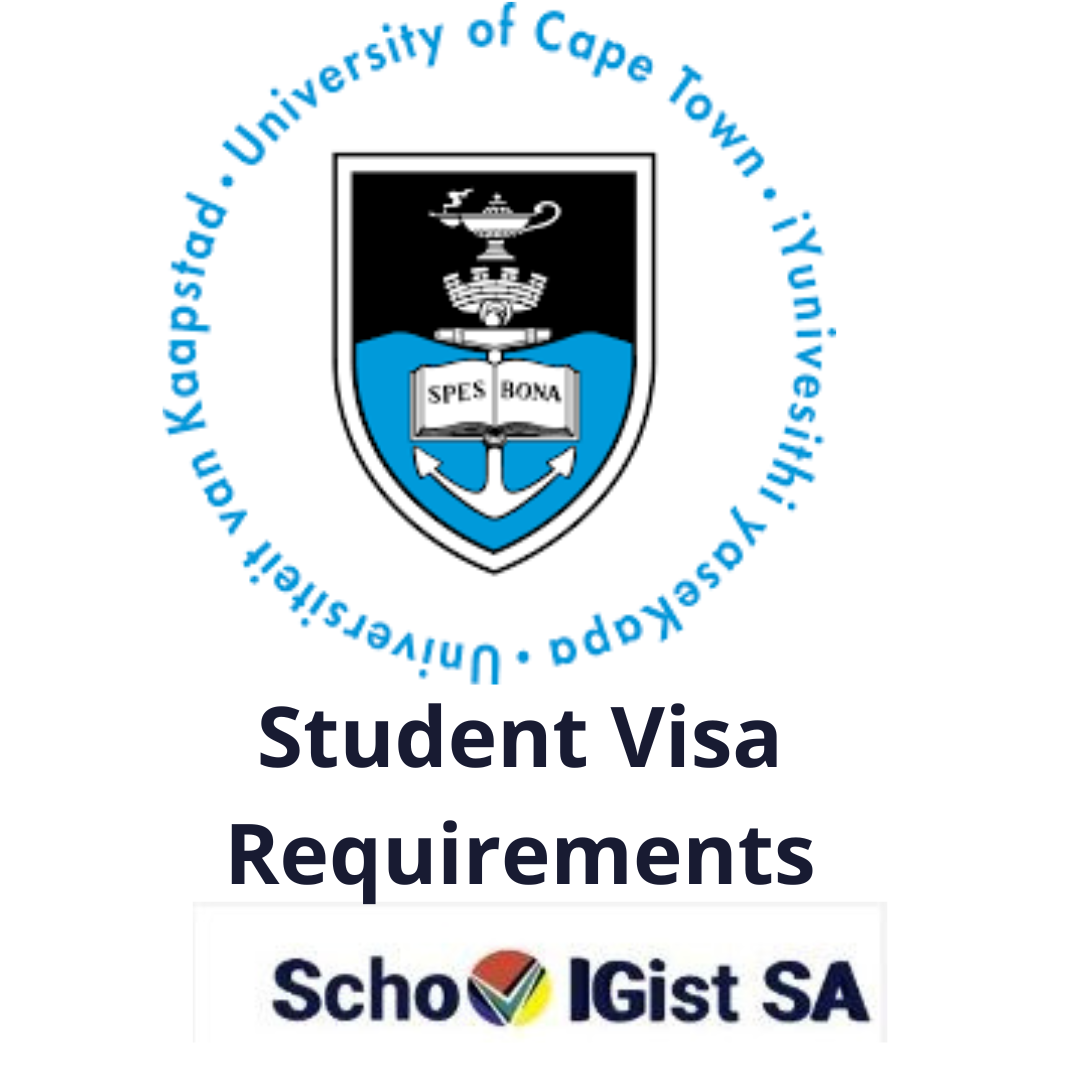 University of Cape Town (UCT) is one of the oldest universities in Africa and the oldest University in South Africa, it was established on 1 October 1829. UCT certificate is recognised worldwide as the university ranked among 171 best universities in the world. UCT is an inclusive and engaged research-intensive university, the university inspires creativity, discovery, learning achievement and citizenship.
As a top university in Africa, it provides its students with all that they need to excel in the global market. The university also enhances the lives of its staff and students and influences the global higher education landscape. UCT is one of the best universities you can study in Africa, the university makes sure students have all the equipment they need to give them the best learning experience.
Here are the Visa requirements for international students that want to study at the University of Cape Town, as stated by the school's official website.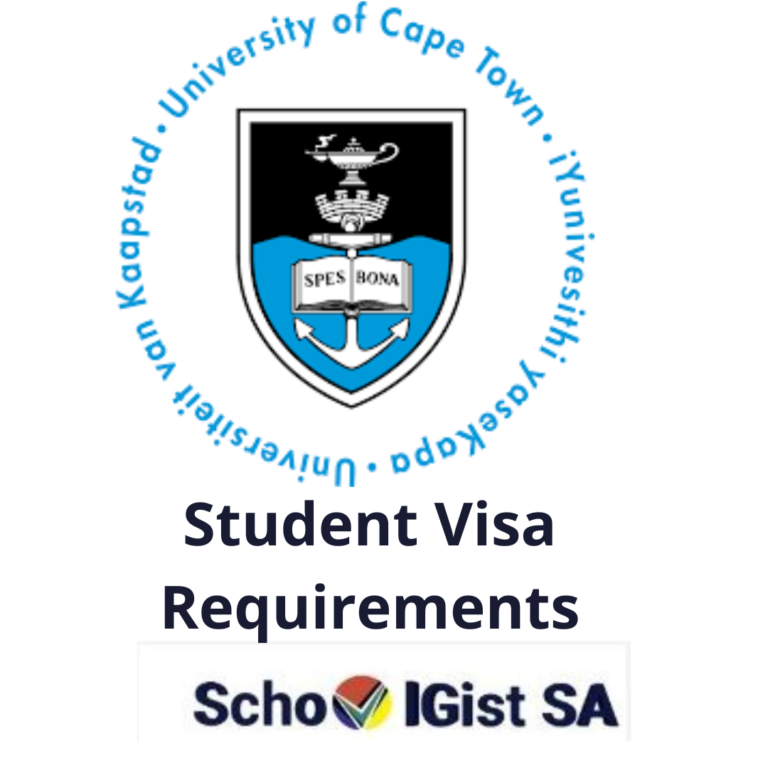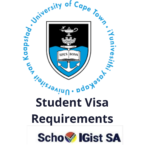 First-time application for a study permit requirements
Below are the UCT student Visa requirements:
Study Visas
The following documents must be submitted with the BI-1738 application form:
A passport valid for no less than 30 days after the expiry of the intended visit
Payment of the prescribed fee (currently R1350 visa handling fee and R450 visa application fee)
A vaccination certificate, if required by the Act
Proof of financial means to cover envisaged living expenses during the sojourn in the Republic and to also pay for the tuition fees. This should be in the form of:

bank statements,
cash available,
or travellers' cheques

Proof of South African medical aid cover/insurance for the period of study
A cash deposit is equivalent to the value of a return ticket.
In the case of African students, an undertaking from the relevant government to take full responsibility for the student and to pay all costs, should it become necessary to deport the student
Medical and radiology reports
An unabridged birth certificate in the case of minors.
In the case of a minor, the particulars of the person in the Republic of South Africa who will act as the learner's guardian and a letter from such person confirming guardianship
Consent from both parents for your stay in South Africa, or from the parent who has sole custody, along with proof of sole custody
An official letter from the educational institution, where you intend to study, confirming provisional acceptance and the duration of the course.
Proof of medical cover is renewed annually for the period of study with a medical scheme registered in terms of the Medical Schemes Act.
If you are 18 years and older, a police clearance certificate from each country in which you resided for 12 months or longer since the age of 18 years is required. This should be submitted with the application or within three months of submission
For minors (under 18)
In addition to the documents all applicants require, you will need to submit the followings:
An unabridged birth certificate
The name, address and full contact details of the person in South Africa who will act as your guardian and a letter from that person confirming that they are your guardian
Consent from both your parents for your stay in South Africa. If one of your parents has sole custody, a letter from your parent with sole custody along with documentary proof of sole custody
Additional documents:
Yellow fever vaccination certificate if you have travelled through an area where yellow fever is endemic
If you are married and travelling with your spouse, a marriage certificate endorsed for official recognition by the authorities of the country in which the certificate was issued
If you are divorced, a divorce decree
If you are married but separated, the legal separation order
If your spouse is deceased, the death certificate
If your children are travelling with you to South Africa, any court orders granting you full or specific parental responsibilities and rights
If your children are travelling with you to South Africa, a written statement confirming that both parents are in agreement that the child[ren] travel and that the parent(s) accompanying the child to South Africa accept full responsibility for them
If your children are adopted and travelling with you to South Africa, proof of adoption
The overriding consideration in processing applications for study permits are that:
The student must have proof of sufficient funds to pay for day-to-day living expenses, accommodation as well as tuition fees during his/her stay in South Africa
The student must have adequate medical cover with a registered South African medical scheme and proof thereof
Please note that the documents must be original or certified copies.
A certified copy is a photocopy of the original document with an original certified stamp indicating that the authorised person, e.g. a Commissioner of Oaths or police officer, has seen the original document.
An uncertified photocopy of the original or a photocopy of a certified copy is not sufficient.
We advise that applications for new study permits should be submitted at least five to six weeks before the intended departure date for UCT, as it takes time to process these applications.
How long can students work in South Africa?
The holder of a study visa may conduct part-time work for a period not exceeding 20 hours per week.
Renewing an existing study permit
Important notice for visa renewals in South Africa 
All international students who made an application to renew their study visa within South Africa and have not yet received an outcome are permitted to pre-register with IAPO using their VFS visa application receipt. You can then register for your courses and the registration will be valid until 31 March 2022. By 31 March 2022, you will need to produce your official study visa, endorsed for studies at UCT, for capturing onto your record by IAPO. If you have not yet received the official study visa by 1 April 2022 you need to de-register.
NB: All applications for extension of a study permit should be submitted at least 30 days before the expiry date. Failure to do so will mean that you will have to satisfy the Director-General that there was a good cause, in order to have the late application accepted.
In order to extend your study permit you will need to take the following to Home Affairs:
Valid passport (valid for at least 30 days more than the required extension period)
Completed Home Affairs application form BI 1739
Payment of the prescribed fee (currently R1350 visa handling fee and R450 visa application fee)
Proof of sufficient financial means to cover tuition fees, subsistence and incidental costs (in the form of a bursary, or bank statement)
Police clearance certificate less than six months old (anyone 18 years or older)
Medical and radiological reports less than six months old* (forms are available at IAPO). Please see an important note on medical and radiological reports below
Official letter from your faculty/department administrator/supervisor confirming that you will be continuing studies at UCT including the duration for which an extension is required.
Proof of medical cover that is registered in and/or recognised in South Africa**
Proof of repatriation undertaking or, in the case of African countries only, proof that your country has signed a written undertaking to pay costs for deportation should it become necessary
Accommodation (copy of lease arrangement, a letter from landlord, etc)
POSTDOCTORAL FELLOWS
The visa renewal requirements above are also applicable to postdoctoral fellows who wish to extend a visa. Postdoctoral fellows require an official letter from the academic host at UCT confirming continuance of research at UCT, the terms of the fellowship, the amount of the fellowship award and the duration for which an extension is required.
Please note that it is the student/fellow's responsibility to ensure that they proceed to the Department of Home Affairs with all the requirements for their visa application. It is your responsibility to ensure that your application is complete and has all the accompanying documentation required for processing through the Department of Home Affairs Offices in Cape Town or the South African Embassy in your home country before you go there. Whilst IAPO can help you to check your application, the ultimate responsibility for this remains with you, the applicant. IAPO does not accept liability for applications that are incomplete, returned, invalid or refused.
Department of Home Affairs contacts
The Home Affairs office nearest to UCT is the Cape Town office:
Cape Town
56 Barrack Street (2nd floor)
Cape Town
Tel: 021 462 4970
*Please note that if you applied for a study permit in Cape Town for the first time or you are extending a permit that was already extended in Cape Town before, you do not need to re-submit medical and radiological reports. The Department of Home Affairs requires that you provide a handwritten and signed undertaking confirming that you had already lodged these reports with Home Affairs in Cape Town previously and that the Department has copies of the reports on your record.
In case you applied for your study permit for the first time in your home country and are now applying to renew it in Cape Town, the Home Affairs Office will not have copies of your medical and radiological reports on record and you are therefore required to provide a medical report from a GP with regard to your general state of health and radiological report certifying that you do not have active signs of pulmonary TB.
**South African medical insurance companies that have international student medical insurance packages.
Visa Information for Students Coming into South Africa for 90 days or Less
Students from countries exempt from South Africa visas for visits to South Africa for 30 / 90 days or less are not required to apply for a study permit. In those cases, students get issued a temporary residence permit (trp) or a stamp on arrival at the port of entry in South Africa. For a list of visa-exempt countries according to the intended duration of stay (30 / 90 days) please access http://www.home-affairs.gov.za/index.php/countries-exempt-from-sa-visas.
Students who are not from a visa-exempt country and will be in the country for 90 days or less must apply for a visa at the South African embassy in their home country. You will be issued a visitor visa for the purpose that you intend to be in the country.