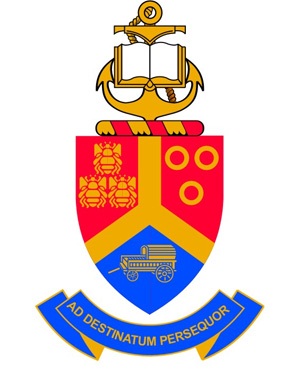 When comes to quality education in Africa, South Africa is the best. They have the best universities in the continent and here are the top 100 universities in South Africa.
South African Universities are at the forefront of the top universities in Africa and the world generally, they occupy five of the best university in Africa. South Africa is blessed with so many universities, in the latest South Africa University Ranking for 2020, the University of Cape Town still tops the list. The University of Cape Town (UCT) is followed by the University of the Witswatersrand and the University of Pretoria.
Here is the list of the top 100 Universities in South Africa. Universities are ranked yearly based on the data collected by international bodies. The Ranking Web of University 2020 (Webometric)  is the one used in listing top South African universities in this article. The University Rankings in South Africa 2020 were gotten from the Webometrics World University Ranking results for January 2020. There are other international bodies that rank universities and their data might be slightly different from the one released by Webometric.
Top 100 Universities in South Africa
The Ranking Web of Universities 2020 (Webometrics) is a ranked world university based on its web presence. Below is the updated webometrics ranking of South Africa Universities 2020.
University of Cape Town
University of the Witwatersrand
University of Pretoria
Stellenbosch University
University of KwaZulu Natal
University of Johannesburg
University of the Western Cape
University of South Africa
Rhodes University
North West University
University of the Free State
Tshwane University of Technology
Nelson Mandela University
Durban University of Technology
University of Fort Hare
Cape Peninsula University of Technology
University of Limpopo
University of Venda
Vaal University of Technology
Central University of Technology
Walter Sisulu University
University of Zululand
Monash University South Africa
Mangosuthu University of Technology (Technikon)
IMM Graduate School of Marketing
South African Theological Seminary
Milpark Business School
Damelin
Boston City Campus and Business College
International Hotel School
South African College of Applied Psychology
South African School of Motion Picture Medium & Live Performance AFDA
Helderberg College
MANCOSA Management College of Southern Africa
Exercise Teachers Academy ETA
City Varsity School of Media and Creative Arts
Regenesys Business School
StAugustine College of South Africa
Independent Institute of Education (Rosebank College College Campus Varsity College Vega, The School of Brand Communications)
Foundation for Professional Development
Northlink College
Regent Business School
Open Window Institute of Design Film & Interactive Arts
Henley Management College
College of Cape Town
False Bay College
(4) Lyceum College
Stenden South Africa
Pearson Institute of Higher Education (Midrand Graduate Institute)
Boland College
Greenside Design Centre College of Design
LISOF Fashion Design School
Stellenbosch Academy of Design and Photography
South West Gauteng College
(1) Richfield Graduate Institute of Technology (PC Training and Business College)
Baptist Theological College of Southern Africa
Cornerstone Christian College
Gert Sibande College
Health and Fitness Professionals Academy HFPA
Belgium Campus Itversity
Central Johannesburg College
Ekurhuleni East College
Ekurhuleni West College
Port Elizabeth College
Prestige Academy (Prestige College)
Design School Southern Africa
Orbit College
Ingwe College
Isa Carstens Health and Skincare Academy
Academy of Sound Engineering
Buffalo City College
Cranefield College of Project and Programme Management
Vuselela College
Centurion Akademie
Eastcape Midlands College
Flavius Mareka College
Camelot International
Umfolozi College
Thekwini College
South Cape College
Coastal KZN College
Lovedale College
Madge Wallace International College of Skin Care and Body Therapy
Tshwane South College
Beautiko Academy of Beauty
ICESA City Campus
Western College
Sedibeng College
Potchefstroom Academy / Potchefstroom Akademie
Majuba College
Afrikaanse Protestantse Akademie
Esayidi College
AAA School of Advertising
Southern Business School
St Joseph`s Theological Institute
Johannesburg Polytechnic
Elangeni College
Durban Computer College DCC
Cape Town Baptist Seminary (Baptist Theological College Cape Town)
Ehlanzeni College
Above are is the updated Webometric ranking of South Africa Universities. This article will guide you in selecting your university of choice in South Africa based on its reputation. Studying at a top university in South Africa will provide you with great opportunities.
If you still have a doubt about selecting a university to study in South Africa, you can check our top 10 universities in South Africa 2020. The article will give you more insight into the top universities and the reason they occupy the top position. You can also read our post on the best South African universities to study engineering and technology.