For many students, the myUnisa assignment submission procedure might be tasking but of course, it doesn't have to be. SchoolGistSA takes you through this article on the 2022 procedure on how to go about the myUnisa assignment submission.
The primary purpose of assignments is to increase the learning capabilities of students. It is believed that when the brain is used consistently, the brain also develops rapidly. This is the reason why it is vital to give out highly creative assignments to students to keep them involved.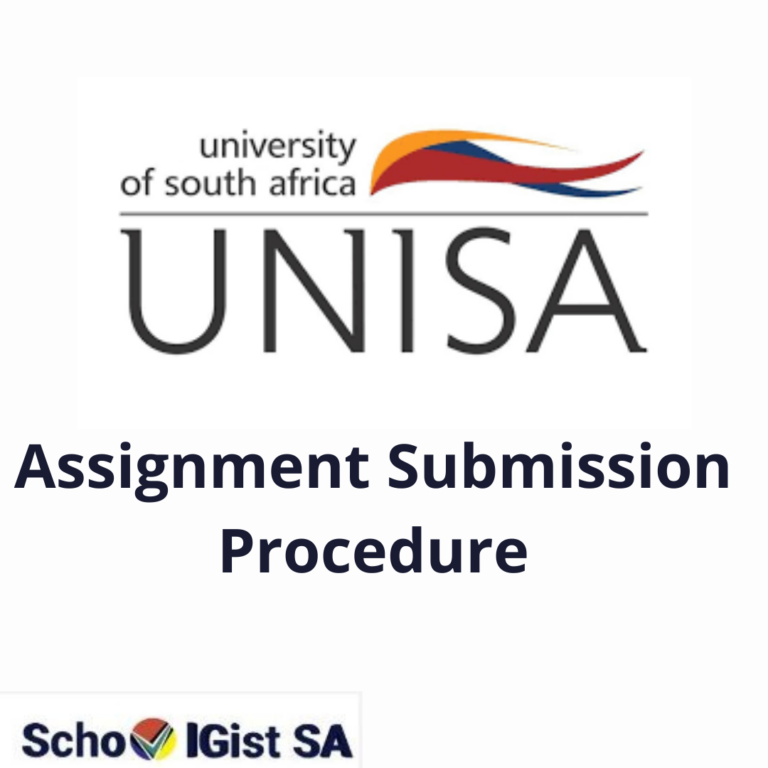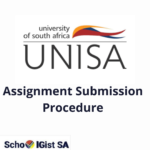 Assignments also help lecturers to evaluate and discover if students understand what they've been taught. You can also learn more about your course and get fully prepared for exams through assignments. Assignments at UNISA are critical and compulsory and students will not be eligible to write an exam unless all relevant assignments have been completed.
Below are the processes through which your UNISA assignments can be submitted. It is vital for all Unisa students to know and understand the MyUnisa assignment submission methods.
Follow the below steps to submit your Unisa assignments
myUnisa Assignment Submission Online Procedure for Written Texts
When submitting your text written assignment, it is essential to note that they are to be uploaded to your myUnisa account in a file format. Choosing another format will make your assignment invalid.
After picking the right format for your assignment, you can now proceed by clicking on the continue which will automatically upload your assignment from your computer to the UNISA network. Uploading your assignment might take longer than expected due to the size of your assignment or the strength of your internet connection. When your assignment has been uploaded successfully, its details will become visible on your screen for a final crosscheck. At this moment, it is possible for you to return back if there are corrections to make or proceed by clicking on "Submit Assignment" for final submission.
In the case where your assignment will also be evaluated and scored for layout and formatting, you are advised to upload your document using the PDF format on your myUnisa. With this, your original layout and formatting will remain intact without being automatically adjusted. Information about PDF converters is available on the myUnisa homepage when you check under the Electronic Resources.
It is important to note that:
When you submit an assignment online through your myUnisa, such assignment will also be marked online and will be available for you to view online. When a mistake has been made and resubmission is inevitable, it has to be done instantly. This can only also be done while the re-submit link appears next to the assignment number. The submit button will also automatically change to resubmit once your assignment got accepted.
There are certain conditions that have to be met before you can resubmit your assignment, they are:
The resubmit button must be available

The assignment must remain  unmarked

The due date must have passed

 Your student number must appear on your assignment text. 

You must not submit the exact assignment using myUnisa and the mail.

You must not submit self-evaluation assignments.

Make sure that your submitted file does not contain a virus as repeated submission of documents with viruses may result in loss of the right to use myUnisa.
myUnisa Assignment Submission (Multi-Choice)
If you want to check if your myUnisa assignment submission (multi-choice) has been submitted successfully, you can check through three methods.
After submission, a clear status message will be sent to you, if it states "Assignment received in good order" this shows your assignment has been successfully received.

You will also be given a receipt that has a unique track and trace number on submission.

After every successful submission of assignments, your list of assignments for all your module will be automatically updated.
myUnisa Assignment Submission Deadline
Your responsibility is to make sure that your assignment gets to Unisa on or before the deadline date.

It is important that you submit an assignment in time to meet the deadline date. Failure to do this will result in your assignment not being marked which means you will not be receiving any admission credit for the particular assignment.

If you are unable to submit a compulsory assignment on time, you will have to apply in advance to the academic department in question for an extension of time which will only be granted in an unusual scenario.

Assignments submitted after the closing date will not be marked except if special permission has been granted in advance from the head of the particular academic department.

When assignments can be submitted before the deadline date, they will not be marked before the submission date. Assignments submitted early (eg by students who enrolled in November) will not be marked until February.
Frequently Asked Questions on myUnisa Assignment Submission
Here are the frequently asked questions about the myUNISA assignment submission procedure and their answers.
myUnisa Assignment Submission Procedure (Mobile App)
Follow the steps below, for the myUnisa assignment procedure via mobile app.
You can download and install the Unisa Mobile application by using the link located at the bottom of the page.

Install and open the application on your mobile phone.

Chose the "MCQ Assignment" option.

Log in with your myUnisa information.

Choose your module.

Choose the appropriate distinct assignment number.

Chose appropriate answers to the assignment questions.

Send your answers.

You will receive an instant confirmation on your screen.
How do I know if an assignment is submitted at UNISA?
To inquire if Unisa has received your assignments, visit myUnisa or send an e-mail to assign@unisa.ac.za. Make sure you include your student number in the subject line.
Where do I send my assignments to UNISA?
You should know that regarding your myUnisa assignment procedure, there are different options through which you can submit your assignment to UNISA. It is advisable to submit through your myUnisa if possible. The other submission options include submitting your assignment electronically at the UNISA regional offices and regional libraries.
How do I submit my assignment to myUnisa 2022?
For your myUnisa assignment submission procedure,
Log into myUnisa.

Chose your module.

Select "Assignments" in the menu on the left-hand side of the screen.

Select the assignment number you wanted to submit.
Follow the instructions. If there are any issues while submitting your assignment on MyUnisa, you should contact the helpline at myUnisaHelp@unisa.ac.za.
If you have any questions regarding the myUnisa assignment procedure, ask in the comment section.