Here is a guide on Claim UNISA login, follow the step by step below on how to access your Unisa login.
You will also find other information on how to access MyUNISA account, how to access Unisa MyExam, how to activate MyUnisa password and download Unisa study materials.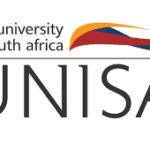 How to Claim UNISA Login
To access your Claim UNISA Login you must have your student number ready as returning students. Unisa will provide you with a free email when you register with them.
If you have not claimed your account, kindly visit the Claim UNISA Login portal to do so.
How to Access myUnisa myLife account
To access your myUnisa account, go to MyUnisa website and input your student number and the password given to you in step 6 above. It is important to note that it might take 24hours to create a myLife email account after claiming your UNISA login.
How do I access myLife Unisa?
Follow the below steps:
Visit www.mylife.unisa.ac.za to log in or you can click on myLife email option on the login page. You will be redirected to Microsoft outlook.
Input your UNISA email (provided in step 6 above) and UNISA myLife password.
Click 'Sign in'.
You can also access Mylife UNISA login by clicking on the myLife Email Access on your student portal while logged in.
NOTE: Always log out of your myUnisa email account especially after using a public computer or device.
How to Activate myUnisa password
How do I get my Unisa password?
Sometimes, after 24hours you will still not receive your password or the password you receive is not working. At this point, you will have to go to myUnisa login to my admin login to change your password. Follow the steps below to do that:
Visit myUnisa login.
Input your User name and password and click login.
Click 'My Admin'.
Select 'Change Password'.
Fill the form that appears to change your password. The password you change is for both myUnisa and myLife accounts.
How To Download UNISA Study Materials
Go to https://my.unisa.ac.za and input your student number and password. If you have not activated your myUnisa account and claimed your myLife e-mail account, click on "Claim Unisa login" on the homepage of myUnisa and follow the instructions that follow.
At the top of the screen click on a module tab/link.
Click on "Official study material" in the left-hand navigation panel. The PDF versions of the available study material for that module will display for you to download.
How to Assess and Enroll on UNISA myExams
Open your device internet browser
Select Login
You will be able to access your dashboard after you have logged in