In other to increase efficiency in the way UNISA attend to their students, the institution has deviated from paper to creating an online platform to attend to student needs on time. The drastic increase in the number of students gaining admission every year led to this improvement, many other universities are also using the same method. The University of South Africa (UNISA) has put up an online portal for students to access information. With the MyLife UNISA account, students can access, announcements, exams, assignment marks and so on.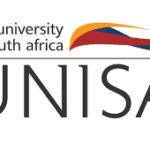 Important information is posted on the MyLife email account so all students are required to have the MyLife email account. The account uses the Microsoft Office 335 platform to function and it is free for students to open. The MyUnisa account looks exactly like an email and it is very easy to understand. Getting a MyUnisa account is one of the very important things you need to do during your study time at UNISA.
This article has provided detailed step by step instructions for you to access your MyUnisa account.
How to set up MyLife UNISA account
To set up your MyLife UNISA account, you have to access your MyUNISA student portal first. Follow these steps to access Myunisa account:
Go to the myUNISA student portal.
Click on 'Claim UNISA Login.'
Input your student number and click 'Continue.'
Fill the personal information form (Surname, Full names, DOB, South African ID No/ Passport No/ Foreign ID. Enter either ID No or Passport No, not both) and select 'Continue.'
Read and check the term boxes and then click 'Acknowledge.'
A page showing your account details will then appear (myLife email address and phone number) and your UNISA password. The password is for your myUnisa and myLife email account.
All UNISA email format is always unique for every student and it will follow this format 123456@mylife.unisa.ac.za.
Accessing myUnisa myLife account
To access your myUnisa account, go to MyUnisa website and input your student number and the password given to you in step 6 above. It is important to note that it might take 24hours to create a myLife email account after claiming your UNISA login.
How do I access myLife Unisa?
Follow the below steps:
Visit www.mylife.unisa.ac.za to log in or you can click on myLife email option on the login page. You will be redirected to Microsoft outlook.
Input your UNISA email (provided in step 6 above) and UNISA myLife password.
Click 'Sign in'.
You can also access Mylife UNISA login by clicking on the myLife Email Access on your student portal while logged in.
NOTE: Always log out of your myUnisa email account especially after using a public computer or device.
Activating myUnisa password
How do I get my Unisa password?
Sometimes, after 24hours you will still not receive your password or the password you receive is not working. At this point, you will have to go to myUnisa login to my admin login to change your password. Follow the steps below to do that:
Visit myUnisa login.
Input your User name and password and click login.
Click 'My Admin'.
Select 'Change Password'.
Fill the form that appears to change your password. The password you change is for both myUnisa and myLife accounts.
If the service is very good, it will take 30 minutes for your new myUnisa password to activate the myLife service. If after changing your password you still can't log in, send a mail MyLifeHelp@unisa.ac.za for help.
Your myLife UNISA account credentials are what you have to keep very safe. Also, make sure you check your myLife email for new messages. If the solutions in this article work for you let us know by using the comment box.