Application is open for all South African coloured girls to apply for the For Coloured Girls Bursary 2022. We will discuss the details about the bursary, application details and other important information below.
This bursary is funded by a non-profitable organisation, For Coloured Girls, which provides resources and support for young coloured girls in South Africa from grade 8 to 12. The aim of the organization is to help these girls from underprivileged communities to achieve academic success.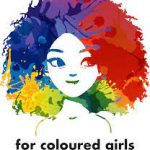 Apart from funding, the For Coloured Girls Bursary also helps young girls in making long term decisions about their lives to have a good impact in their lives. They also believe that their foundation can make a difference in young girls live in a positive way and prevent undesired behaviour in girls children.
For Coloured Girls Bursary is currently open to all interested applicants. The organization operates on principles and values- respect, integrity, professionalism, its beliefs and responsibility.
FOR COLOURED GIRLS BURSARY PROGRAMME – FIELDS COVERED
The For Coloured Girls Bursary application is open to all coloured female students that are currently in Grade 8 and 12 to apply for the 2022 academic year bursary.
COVERAGE VALUE & SELECTION
The bursary will take care of the following students need:
Financial aid
Psychological aid
Mentorship
Learning and development initiatives
For Coloured Girls will contact all applicants after 30 days of the bursary closing date. If you did not receive any message, consider your application unsuccessful.
Applicants should note that For Coloured Girls Bursary is a support programme, it does not provide funds.
ELIGIBILITY REQUIREMENTS FOR THE FOR COLOURED GIRLS BURSARY
To be eligible for this bursary, applicants must meet the following eligibility requirements. Failure to meet the requirements will render your application unsuccessful:
Applicants must be a coloured female
Students currently in Grade 8 to 12 (high school students)
From a coloured community
You must have a passion for learning and a willingness to further your studies
HOW TO APPLY FOR THE FOR COLOURED GIRLS BURSARY
The application for the For Coloured Girls Bursary is done online at: For Coloured Girls Bursary Application 2022
Fill the application form completely and attach the below-required documents. It is compulsory for all applicants to attach all the required documents for their application to be processed. Below are the required documents:
A certified copy of the student latest result
An essay on why you should be considered for the For Coloured Girls Bursary on the following 3 topics: "how the structure of the course is of relevance or interest to you", "benefits you hope to receive from the programme", "how you will apply knowledge and skills you gain to develop your career"
There are two rounds in this bursary, the application is currently open for the 2022 intake for the first round, if the applicant is accepted for the first round they will be instructed on the second round requirements and become a beneficiary of the bursary.
CLOSING DATE
The closing date for the For coloured Girls Bursary is 25 February 2022. Late application will not be considered for this bursary.
CONTACT THE BURSARY PROVIDER
You can contact the bursary provider directly using the details below:
Tel: 064 020 8709
Email: info@forcolouredgirlsbursary.org.za