Application is now open for students to apply for the Department of Tourism Bursary. The application procedure and eligibility are below.
The application is now open for all eligible students to apply for the Department of Tourism Bursary 2022. SchoolGistSA has taken the stress to provide you with all that you need for a successful application below.
The bursary will cover student expenses for the study, reviewable annually based on academic performance. Successful candidates will sign a bursary contract.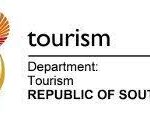 DEPARTMENT OF TOURISM BURSARY ELIGIBLE FIELDS
Below are the eligible field that can apply for the department of tourism bursary;
1. Construction Management
2. Economics
3. Environmental Management
4. Information Technology (Software Development, Data Warehousing and related, Data Analytics)
5. Infrastructure Project Management
6. Tourism Management/Development
7. Supply Chain Management
8. Risk Management
9. Internal Forensic Audit
10. Statisticians
BURSARY ELIGIBILITY REQUIREMENTS
Below are the eligibility requirements all candidates that want to apply for the Department of Tourism Bursary must meet;
Applicants must be a South African Citizen
Applicants must be a full-time students of an accredited institution in South Africa
Complete the bursary application form
How to apply
You can apply for the Department of Tourism via email or hand delivery. You will find the application form at www.tourism.gov.za or get it at the Department reception office.
Required documents
Applicants are to submit a certified copy of the following documents together with their application form:
Certificates
Academic transcripts
Identity documents
Proof of registration
Proof of guardian's income
Motivational letter.
Applicants are to address their application form to the Director-General, Tourism House, 17 Trevenna Street, Sunnyside, 0002 or posted to Private Bag X 424, Pretoria, 0001
You can also mail it with the subject title:
Bursary Application: Ms/Mr… to any one of the email addresses below.
Mr L. Shiviti,

Email: lshiviti@tourism.gov.za
Tel: (012) 444 6172

Ms K. Taunyane,

Email: ktaunyane@tourism.gov.za
Tel: (012) 444 6164

Ms K. Malemela,

Email: kmalemela@tourism.gov.za
Tel. (012) 444 6191
CLOSING DATE:
The closing date for this bursary is 12 NOVEMBER 2021, any application submitted later will not be considered.