Application is now open for students that are interested in the Jones & Wagener Bursary 2022. The application details and other information will be provided below.
If you are looking for a way to get funding for your education, a bursary is one of the means of getting funded to attend a higher institution in South Africa. Jones and Wagener Bursary is currently offering funding opportunities for the 2022/2023 academic session.
Jones & Wagener is a professional consulting engineering and science firm established in South Africa in the year 1966 in South Africa. The firm offers services like Structural Engineering; Geotechnical Engineering; Engineering Hydrology; Environmental Engineering; Mining Infrastructure; Environmental Sciences & Management and Waste & Tailings.
Designing, creating, and implementing cost-effective, ecologically friendly, yet practical and inventive solutions is something the company takes pride in.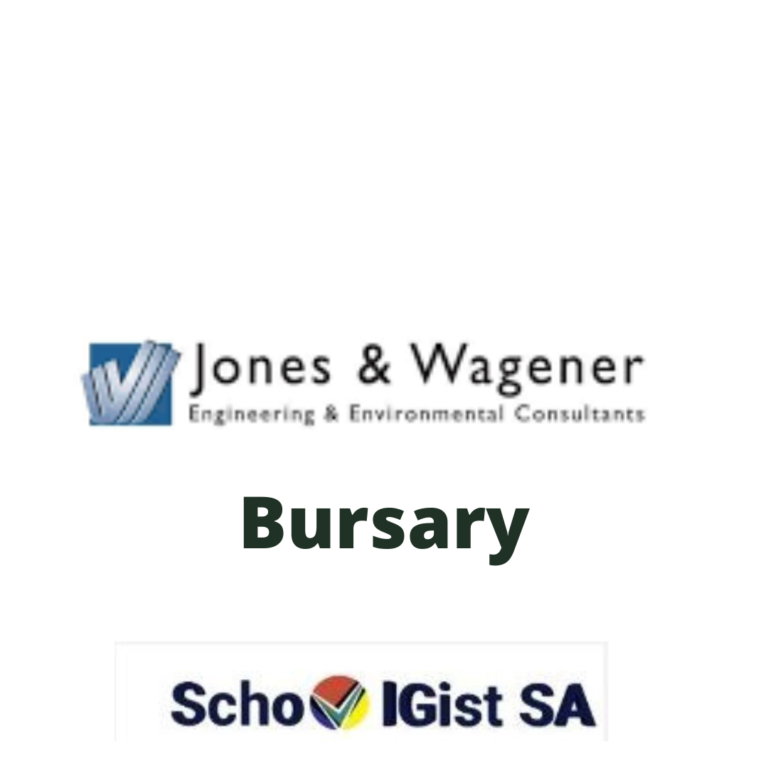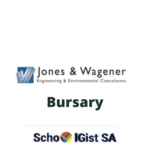 JONES & WAGENER BURSARY FIELDS COVERED & VALUE
The JAWS bursary will be awarded to students who are studying in or interested in any of the following fields of study
Civil Engineering (BEng or BSc)
Environmental (BEng or BSc)
Geochemistry (BEng or BSc)
Geology (BEng or BSc)
JONES & WAGENER BURSARY SERVICE CONTRACT AND SELECTION
The JAWS Bursary will take care of the following student expenses: tuition fees, accommodation and cover the cost of some prescribed textbooks.
All recipients will also have to take part in vacation work at Centurion or Rivonia during their studies as a student for a period of six months in July and /or December with remuneration.
Recipients will have to work at Jones & Wagener after completing their education for the duration of the time they receive the bursary.
The bursary management will contact all shortlisted applicants on or before the 31st of October 2022. If you did not receive any information consider your application unsuccessful.
ELIGIBILITY REQUIREMENTS FOR THE JONES & WAGENER BURSARY
Before any application can be considered for this bursary, they must satisfy the following eligibility requirements. failure to satisfy the requirements will render your application unsuccessful.
Below are the requirements:
Open to all South African citizen
Completed Matric OR currently in Matric
Studying OR intend on studying towards one of the qualifications listed above, in 2023
Studying OR intend to study at a recognised and accredited University in South Africa
Students with a strong academic record
Achieved a minimum result of 75% for Mathematics in Matric
Achieved a minimum result of 75% for Physical Science in Matric
Proven financial need
Preference will be given to students who reflect the Black Economic Empowerment
HOW TO APPLY FOR THE JONES & WAGENER BURSARY
The application for the JAWS Bursary is done online at Jones & Wagener Bursary Application 2022
Together with the application form, applicants are to upload the following supporting documents here (failure to submit the documents with the application form will render your application useless).
Submit a certified copy of the following supporting documents:
South African ID document
Full Curriculum Vitae
Recent colour photograph (headshot)
Matric's latest results/ Grade 11 final results, if currently in Matric
Matric certificate, if completed Matric
Full tertiary academic record, if currently studying
CLOSING DATE FOR THE JONES & WAGENER BURSARY
The closing date for the JAWS Bursary is 31 July 2022. All applications must be submitted on or before the closing date.