The Department of Correctional Services is a governmental department in the South African government. The responsibility of this department is to provide a secure environment for inmates and officials.
They are also responsible for promoting rehabilitation and corrections to offenders through care and development. They ensure effective security operations that are in line with the Correctional Services Act (Act No. 111 of 1998).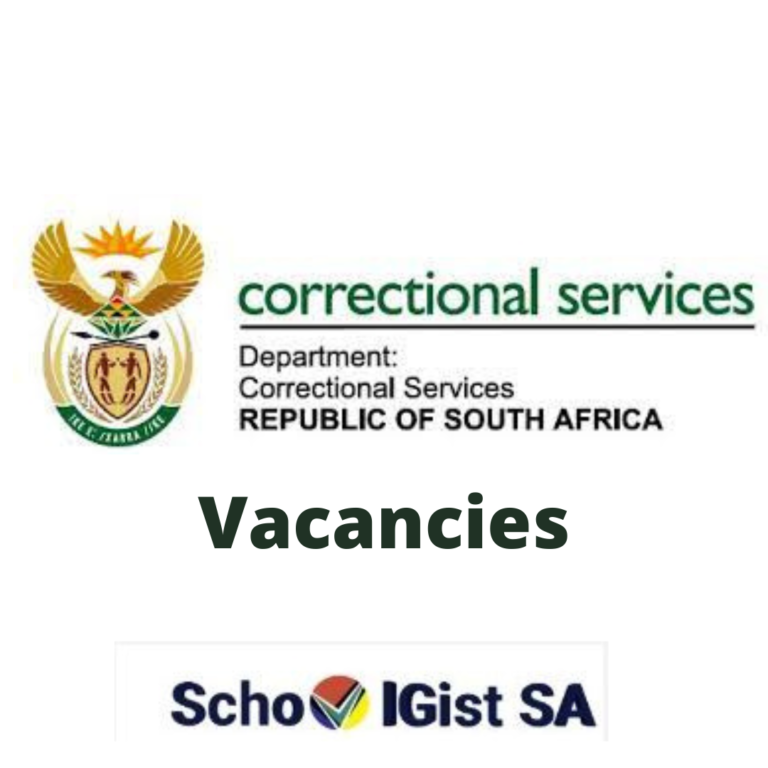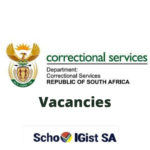 What is a Learnership?
Learnership is a work-based learning program. This means that classroom studies at the institution are learned combined with practical on-the-job experience. Physically performing what is learned in class is a very good way of learning as it makes you understand better. At the same time, the learner learns and earns at the same time. 
Department of Correctional Service Learnership in South Africa
Are you ready to apply to the Department of Correctional Services Learnerships in South Africa? This article will provide you with all the information you need regarding the Correctional Services Learnership application form, how to apply, and the requirements.
When you apply for a Learnership program, you will take training towards a full qualification without paying any study fees. In fact, you will be getting paid in the form of a token. This amount depends on your academic level. 
National Correctional Services Learnerships Application
Anyone between the age of 21 to 35 years can apply for the Correctional Services Learnerships so far they qualify and meet the requirements. South Africa Department of Correctional Services offers opportunities to interested candidates every year. This forms part of the government's strategy to create skills, and employment and eradicates poverty. 
This Learnerships offers applicants the necessary qualifications needed to study for the Further Education and Training (FET) Certificate in the Corrections Services Learning (NQF Level 4). These learnerships comprise both practical and theoretical training on how to contribute to the rehabilitation of prisoners. As an applicant that has been accepted, you would be taught how to do this via correction and human development inhumane, safe, and secure detention or under community-based correctional supervision. 
To get more information about the application process, you can click this link below,
https://southafricaportal.com/correctional-services-learnership/
Correctional Services Learnership Requirements 
There are certain requirements for being accepted into this learnership:
You must be a citizen of South Africa.

You must have a Grade 12 Certificate or a Further Education and Training Certificate NQF (Level 4) or a National Certificate in Vocational Studies (NQF Level 4)

Applicants must be between the ages of 21 and 35 years.

Interested applicants must not have a criminal record. If by chance, you have any pending criminal case against you, you must provide the details.

Preference will be given to applicants who have more qualifications like Diploma or Degree related to security/corrections. 
These additional certificates will not be considered for salary or stipend paid to learners. 
The National Correctional Service Learnership program will be taken for 12 months and will entail;
The theory will take place for 30% of the duration of the study. This is where you will learn the rudiments about inmates and correctional services. This training will be taken at the accredited college recommended by the department. This training will include instructions on self-defence, physical protection, and firearms. This training can only be taken on a full-time basis and learners will have free accommodation, meals, and uniforms.
70% of the duration of training will be used for practical purposes. The workplace training will take place at the correctional and social reintegration centres. This will include duties connected to the rehabilitation and security of inmates. Learners will be receiving their monthly stipend. Accommodation, meals, and transport will not be covered. 
After both phases have been completed, you will receive a certificate in Correction Services NQF 4.
Frequently Asked Questions 
These are some of the frequently asked questions on the Department of Correctional Service Learnership;
Who is the Minister of the Department of Correctional Services?
The President, Cyril Ramaphosa appointed Ronald Lamola as the Minister of Justice and Correctional Services of South Africa on the 29th of May, 2019. He is the still current minister to date.
What is the work of the Department of Correctional Services?
They aim to maintain a just, peaceful, and safe society by detaining culprits and enforcing court-imposed sentences.
How to apply for the DCS Learnership?
The application form must be filled in in your handwriting. The form can be gotten from any correctional service office in South Africa. You can also download the form from the website (www.dcs.gov.za). Please note that late submissions of forms will not be tolerated, and photocopied and emailed forms won't be accepted.
Conclusion 
The NCS Learnership has helped the South African government to provide more jobs and eradicate poverty. Anyone between the ages of 21-35 years can apply.