A learnership is a work-based learning program that results in the acquisition of a qualification that is registered with the South African Qualifications Authority and that is related to an occupation, qualification, or field of work. For example, electrical engineering learnerships, project management learnerships, customer service leadership, and others.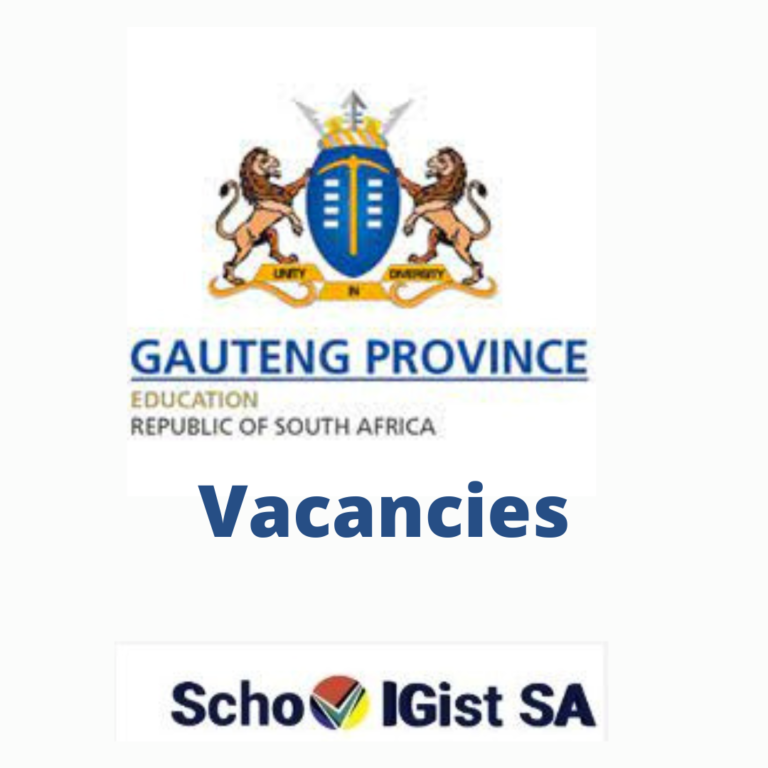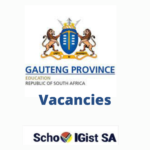 Available Learnerships in Gauteng
We've therefore come up with this piece to discuss the available learnerships in Gauteng, their details, and requirements. Below are some of the available learnerships in Gauteng.
This is a part-time learnership program aimed at placing learners who require internships to complete their training with employers. This is an opportunity provided to learners who are yet to obtain their full qualifications because they have no working hours recorded against their qualifications.
 This learnership program comprises structured practical workplace and structured theoretical training for learners in Hotel/Hospitality courses.
Duration: 6-12 months.
Location: Hillton, Sandton, Gauteng
What you will be doing include;
Welcoming guests in a very polite and friendly way

Taking and delivering customer orders.

 Managing guest inquiries quickly and efficiently

 Ensuring compliance with brand standards

 Striving to achieve departmental targets

 Ensuring cleanliness of work areas

 Complying with local licensing laws

 Be environmentally aware

Helping other departments when necessary and maintaining good working relationships
Requirements
Applicants must have completed their theory in any hospitality studies.
Other requirements include;
Positive attitude.

Good communication skills.

Excellent grooming standards.

Flexibility to attend to a range of different work situations.

Potential to work on your own or as a team.

Knowledge of Food Hygiene Regulations.
Learner Insurance Broker
This is available in a well-established insurance broker business company in Pretoria. The company is interested in  BCOM Graduates who would like to occupy the Learner Insurance Broker position, with a clear long-term goal to become a professional Insurance Broker.
Requirements
BCom-related Degree.

Clear communication skills.

Valid driver's license.

Clear criminal record.
Commercial Advancement Graduate Trainee Programme
The program is designed to help recent matriculants who have a passion for business processes but cannot afford to study at a University with an opportunity to gain hands-on work experience while studying through an accredited institution.
Trainees will be provided with a structured training program coupled with the vital business skills for a successful career within the company.
Requirements
Must be 18 – 24 years old.

Matric with Accounting and core mathematics(65% aggregate for both Subjects).

Must be Gauteng-based.

Must be willing to travel around Johannesburg to various Siemens Sites ( Midrand, Isando, Northriding).

Must have a passion for Accounting/Business Administration.
This post is available at Dis-Chem Pharmacies Head Office in Midrand. The primary responsibility of the post-occupant will be managing and maintaining relationships with various Sector Education and Training Authority (SETA) and external and Internal training providers.
Requirements 
Grade 12 – Senior Certificate.

Skills Development Facilitator Certificate.

Minimum of 3 years' SDF Experience.

Credible experience in liaising with several SETAs.

Vaccination certificate.
Curiska (Pty) Ltd wants a Junior Medical Sales Rep/account manager to join their team.
Duties include:
Relationship building.

Strategic sales.

Market analysis.

Administration Compliance.
Requirements
Matric.

A certificate/Diploma in Marketing from a Tertiary Institution.

Knowledge of anatomy.
A leading company in the insurance industry seeks an experienced and innovative Group Management Accountant to join their finance team in Centurion.
Duties include:
Weekly and daily cash flow.

CIPC liaison and related duties.

Review OPEX Payroll.

CIODA submissions and liaison.

A full management accounting function.

Operational budgets and forecasting.

Internal and external audits.

Annual financial statements for the group Consolidations.
Requirements
BCom in finance or accounting.

5-6 years of experience as a group management accountant

Management experience.

Experience in insurance and reinsurance reporting

Knowledge of related financial legislation and processes

Potential to work in a highly pressured and fast-paced environment.
The occupant will be responsible for:
Developing and monitoring the implementation of the Company's training, learning, and development plans and policies that are aligned with Groups People Strategy, Transformation Plan, and legislative requirements.

Coordination of the implementation and administration of the Groups leadership development programs.
Requirements
Degree in training or a related discipline.

A minimum of 7 years of experience in engineering. construction, or mining industries, with exposure to projects in these industries.

Co-ordinating, planning, organizing, and change management abilities.

Training presentation and facilitation skills.
QC Intern/Learnership
This is a one-year FTC Learnership. The appropriately qualified candidate will be in a position to assist with all related admin duties in the QC Department.
Requirements
Completed Degree/Diploma in Document Management/ Quality /Business Management.

Intermediate MS Office skills.
Location: Houghton, Gauteng.
Requirements
Degree or diploma in accounting or finance.

Completed SAICA, SAIPA, or CIMA articles preferred.

Minimum 3 years experience in accounting.

MS Excel skills
Technical Trainer
Responsibilities include:
Ensuring that all training activities and materials meet with the relevant organizational and statutory policies, including health and safety.

Updating course content where applicable and sharing information with the technical training team and supervisors.

Planning and preparing all training aids resources, before training takes place.
Requirements
 A National Diploma/Bachelor's Degree in Mechanical/Mechatronic Engineering.

A minimum of 5 years experience.

Experience in Automotive Training for at least 5 years.

Minimum of 5 years of in-dealer experience.

 Advanced computer proficiency.

Good communication skills (oral and written).
Responsibilities include;
Sales Generation to attain strategic growth goals

Customer Care following the company standards

Maximizing and driving sales by exemplary leadership
Requirements
A senior certificate (Grade 12)  or NQF Level 4

 Passport with work permit

 6 – 12 years of experience
Other available learnership jobs in Gauteng include:
Human Resources Administrator

Senior Driver Trainer

Call Centre Learnership

Field Sales Representative

Driving Instructor

Training Coordinator

Skills Coordinator

Articled Clerk / Trainee Accountant (Edenvale)

Cloud Practitioner Training Learnership

Store Manager

SAICA Trainee Accountant
and you can get more info about them here.