Application is now open for interested applicants to apply for the BMW SA Graduate Internship 2022. The application process, requirements and other details will be communicated below.
In a bid to contribute toward the goal of young South Africans, BMW SA is offering internships to graduate to give them first-hand experience in their field.
The BMW SA graduate internship program is calling on young enthusiastic and talented graduates to apply for its internship. This is an opportunity for a young graduate to bring their brilliant ideas to life.
The BMW SA graduate internship programme will include rotational, on the job training, self-learning, blended learning and technical training focus.
All interested candidates will pass through the company hiring process, successful candidates will join the company for a period of 24 months.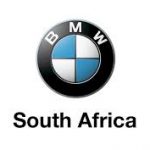 Location: Midrand, Johannesburg
Qualifications and Experience
Bachelor's degree in Informatics/Information technology
Attain a minimum of a 65% overall average.
Highly analytical and investigative/inquisitive
High research capability and computer literacy.
Must have a high personal interest in trends, analytics and communications.
Planning, financial, letter writing skills and PowerPoint is an essential requirement
Proven track record of academic excellence
Be a curious and keen learner
Show passion for BMW
How to Apply
To apply for the BMW SA graduate internship, click on the link below;
Apply Online for the BMW IT Graduate / Internship Programme