Today we will be providing you with the list of the Top 10 Best Courses to study in South Africa. Check out the top courses in South Africa Universities.
No course is bad or useless, all course at the university have their own specific role in human existence. Despite the fact that all courses are good, some courses are given more priority due to one reason or the other due to their demand or their marketability.
If you are looking out for the course to study, we will provide you with the 10 best courses to study in South Africa.
Some courses have limited application while some are applicable almost every aspect. Before you apply for a course at a university or college make sure you are applying for a course that is of demand. It is very important for students to choose a career path that will add value to their society and to themselves.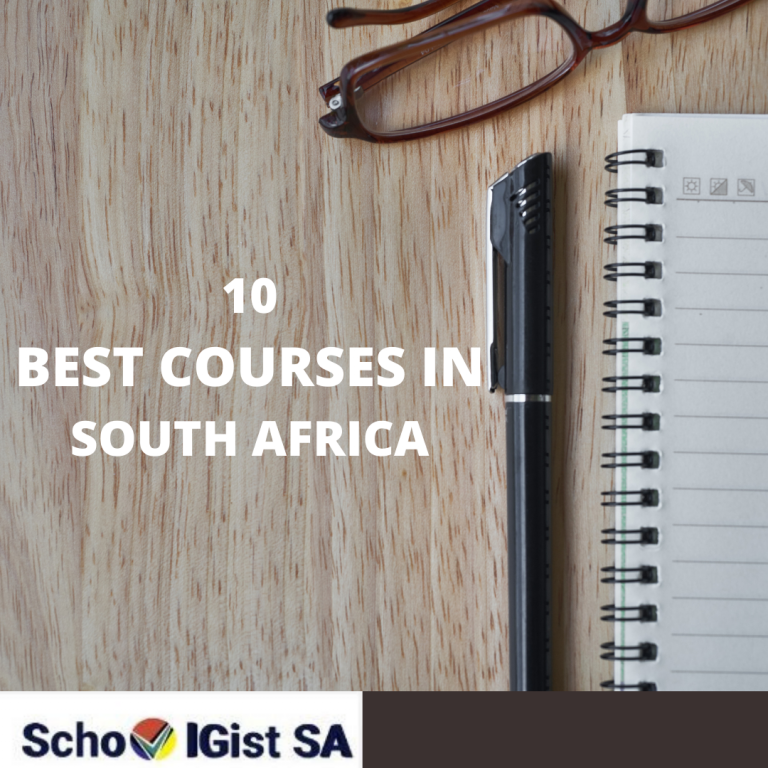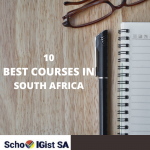 There are many advantages to choosing a good course of study. It is easy to get a job if you study a course that is needed in society. Marketable courses have so many job opportunities and graduate can also establish on their own. This post is going to provide you with a list of the best courses in South Africa.
Disclaimer: We are not saying other courses are useless. We also advise all students to follow their passion.
10 Best Courses to Study in South Africa
1. Medicine and Surgery (MBChB)
Medicine is one of the most marketable courses in most part of the world including South Africa. Getting a job is easy for medical students after their graduation from medical school. Most students get a job immediately they graduate. The reason for medicine demanding for practitioners is due to the fact that the South African population is increasing day by day and people fall sick every day.
2. Engineering
Engineering is a course with so many areas where students can specify, they are; petroleum engineering, civil engineering, mechanical engineering, industrial production engineering, electrical and electronics engineering, agricultural and environmental engineering, mechatronics and so on.
The engineering industry in South Africa is in demand for young graduates to employ every year because the industry keeps growing. Engineers are well respected and receive good pay for their service.
3. Law
Law still remains a very good profession, there are so many ways lawyers can make more money outside the courtroom, they can work as an attorney for a company or as a family lawyer. If you are considering to apply for a lawyer, you are making a good decision.
4. Accounting
Accounting is a course whose application is needed in all fields, be it a hospital or any other company. An accountant is needed to audit the companies account. An accounting graduate has many opportunities to get a job because their service is needed in virtually all field. To have an upper hand when it comes to employment, accounting graduate can write a professional exam to add value to their certificate.
5. Pharmacy
Pharmacy is another highly marketable course in South Africa. Pharmacists are trained on how to formulate drug and how a drug works. A pharmacist can work in a pharmaceutical company or establish on their own. They can also work for federal government drug agency.
6. Nursing
This is also a course that its service is highly needed. As a nurse, there are so many opportunities for you in South Africa and abroad. Many countries like the UK are in high need of nurses, if you don't like the working condition in South Africa, you can opt for this option.
7. Real Estate and Property Management
As the population in South Africa keeps growing every day, there is a demand for more buildings to take care of the population. Real Estate managers are needed to provide more building and property managers are also needed to manage peoples house.
There are many opportunities available for Real Estate and property managers abroad.
8. Architecture
If you want to be self-employed, you should study architecture. The course gives you an opportunity to be your own boss if you don't want to work for a company.
9. Marketing
The service of a marketer is demanded in all companies that want to beat their competitors. As a marketer, you are needed to market your company goods or services to prospective customers. Marketers are paid well by companies.
10. Journalism
Journalism allows you to meet new persons daily and as well penetrate both the public and private sectors. Apart from being paid well, it also gives you popularity.
As a journalism graduate, you can work in a TV station, radio station and newspaper industry. A journalist can also decide to be self-employed as a freelance journalist.
Other courses
The top courses to study are not limited to the above alone, there are some courses that are marketable and highly demanded. They are as follows;
Marketing
Management Studies
Art Studies
Economics
Technology: Computer Science, InformationSysem, Information technology and Web Design Technology
Design Studies
Journalism and Mass Communication