Below is the UTVET registration date and fees structure for 2022. If you have been searching for the registration date and fees structure for Umgungundlovu TVET College.
You will the details on Umgungundlovu TVET College registration dates below and the fees for all their courses.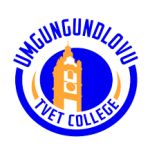 Umgungundlovu TVET College UTVET Registration Dates
The UTVET registration date can be found below for part-time students of Umgungundlovu TVET College for both part-time business studies and engineering studies.
Part-time Business Studies: S1- 10-21 January 2022
N1 Engineering Studies: 01- 11 February 2022 –
Entry Requirement Grade 12 with a minimum of 40% in Maths and Physical Science or minimum 40% in Technical Maths and Technical Science.
UTVET College Fees Structure
Below are the fees structure for Umgungundlovu UTVET College registration dates and fees structure.
Business Studies Fees Structure
FULL-TIME BUSINESS STUDIES 2021 (SEMESTER COURSES)
Name of  Programme
Total Fee
Admin Fee
Fee per subject
Min. Deposit
N4  –  N6
R3266.00
R250.00
R757.00
R2450.00
EDUCARE N4 – N6
R3 970.00
R250.00
R930.00
R2980.00
N4 – N6 TOURISM
R7 174.00
R250.00
R1 731.00
R5380.00
Examination Rewrites: R300.00 per subject (all levels)
PART TIME BUSINESS STUDIES 2021 (SEMESTER COURSES)
NAME OF PROGRAMME
Admin fee
Fee per subject
Min deposit to register
N4 – N6 (Theory Subject)
R250.00
R1 804.00 per subject + admin fee
Full amount
N4 – N6 (Computer Subject)
R250.00
R2 638.00 per subject + admin fee
Full amount
EXAMINATION REWRITES:  per subject: R300.00 (all levels)
Engineering Studies
FULL-TIME ENGINEERING STUDIES 2021 (TRIMESTER COURSES)
NAME OF PROGRAMME
TOTAL FEE
ADMIN FEE (non refundable)
Fee per subject
Min. Deposit
N1– N3
R2 210.00
R250
R490.00
R1 660.00
N4 – N6
R2 602.00
R250
R588.00
R1 950.00
Examination Rewrites: R237.00 per subject (all levels)
PART-TIME ENGINEERING STUDIES 2021 (TRIMESTER COURSES)
NAME OF PROGRAMME
Admin fee
Fee per subject
Min deposit to register
N1 – N6
R250
R1 625.00 per subject + admin fee
Full amount
Distance/Correspondence
R250
R1 625.00 per subject + admin fee
Full amount
REWRITE:  per subject ——————————R300.00 (all levels)
National Certificate Vocational
FEE STRUCTURE FOR NCV LEVEL 2 TO 4 PROGRAMMES FOR 2021 (YEAR COURSE)
NAME OF PROGRAMME
TOTAL FEE
Admin Fee (non refundable)
3 Fundamentals   @ R400 ea
Amount per core subject
Total Core Subjects
Civil Engineering and Building Construction
R16762.00
R250
R1 200
R3 828.00
R15 312.00
Education and Development
R11662.00
R250
R1 200
R2 553.00
R10 212.00
Tourism
R15 606.00
R250
R1 200
R3 539.00
R14 156.00
Office Administration
R10 742.00
R250
R1 200
R2 323.00
R9 292.00
Electrical Infrastructure Construction
R16 542.00
R250
R1 200
R3 773.00
R15 092.00
Hospitality
R20342.00
R250
R1 200
R4 723.00
R18 892.00
Engineering and Related Design
R215022.00
R250
R1 200
R5 013.00
R20 052.00
Transport and Logistics
R11 350.00
R250
R1 200
R2 475.00
R9 900.00
Examination Rewrites: R300.00 per subject (all levels)