Application is now open for students to apply for the Truworths Trainee Internship Opportunities for graduates. Find the various position available and application details below.
Various trainee position is currently open at Truworths Trainee for Internship position. Eligible graduates in the fields below that are currently unemployed are invited to apply.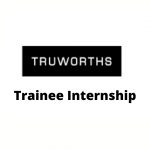 Truworths Trainee Internship Positions
Below you will find various positions that are available in the Truworths Trainee Internship for graduates and their requirements:
Trainee Fashion Planner
Interns will play a very important role in the company as the power behind the money. The individual will be responsible for purchasing using analytics skills, coupled with strong numeric ability.
The intern will have to forecast financial and product trends to contribute to the development of the country.
Key responsibilities
Business analysis
Sales forecasting
Stock management
Margin and markdown management
Developing and monitoring the financial plans that support our product ranges
Strategic input on product
Optimising merchandise performance
Key requirements
B.Com, BBusSci, B.Sc or other numerate tertiary qualification
Numerical, analytical and organisational skills
Systems and technology orientated
Trainee Fashion Buyer
Candidates that want to apply for this role must be creative and ready to go beyond the shores of South Africa to the international fashion industry to get inspiration and apply them to design South African customs with the best fashion outcome. Negotiation skills, creative flair and strong administrative skills are critical to your success as a Buyer.
Key responsibilities
Creative and conceptual input
Develop fashion ranges that are fashion-forward to meet our customer's needs
Product design and construction
Combine trend information with commercial awareness
Constant product analysis
Optimising relationships with suppliers
Negotiation
Key requirements
Creative qualification
Preferably fashion degree/diploma
A passion for the world of fashion
Strong negotiating skills
Trainee Fashion Designer/Graphic Designer
This role is for capable candidates that are ready to research the hottest trends, up to date in the fashion industry and keep tabs on fashion trending topics on blogs, celebs, influentials and designers.
Candidates must be ready to work closely with consumers and provide them with the best.
Key responsibilities
Researching product trends internationally and locally and interpreting this for the SA market
Researching product trends internationally and locally Assisting the buyers with building their ranges, reflecting new and exciting but commercial colour palettes, fabrics and key looks
You will be responsible for specific areas of design but will work as part of a team on ad-hoc design projects
The possibility to visit international Trade Fairs and the fashion capitals of the world to gather information on upcoming trends suitable for the SA market
Key requirements
Being involved and hands-on with suggestions for styling details, branding and graphics
Using computer-aided design work as well as freehand sketching on programs such as Illustrator, Photoshop, Indesign, etc.
Fashion design qualification or related qualification
Fabric and garment construction knowledge
Graphic design knowledge would be of great benefit to assist the buying teams in their product development
Trainee Garment Tecnologist
A Garment technologist is responsible for fixing a stitch out of place ad also ensures that the company maintain a high standard of fashionable quality.
Applicants are expected to have good technical knowledge about garments and pay attention to details.
Key responsibilities
Setting and maintaining quality standards for the business
Supporting suppliers in achieving the quality standards expected by Truworths
Supporting and advising buying team in fit stages from design to manufacturing
Approving merchandise for production
Managing and reducing customer returns
Product development
Key requirements
Tertiary qualification: clothing technology or related work experience
Supplier experience is an added advantage
Additional competency requirements:
Good communication skills
Attention to detail
Problem-solving skills
Assertiveness and influencing ability
Trainee Risk Analyst
Truworths is hiring interns with BBusSci, B.Sc, Act Sci or graduates with mathematics and statistics up to third-year. This is for graduates who love working with data with strong analytical skills and academic records to work with specialized Risk Analysts.
Key responsibilities
Investigating data integrity issues, testing assumptions and validating analytical results
Analysing strategy changes and determining impact on areas of application and account management strategies
Presenting ideas via reports and presentations, outlining findings and making improvements
Forecasting and monitoring implemented strategies using statistical techniques
Project managing the implementation of strategy changes into live systems
Developing predictive models aimed at the optimisation of profit in decision-making
Key requirements
Strong ability in analytics, commercial thinking, presenting and communicating information
Skilled at manipulating and analysing data using data analysis tools such as SAS or SQL for complex modelling purposes, forecasting exposure to predictive or analytics processes such as linear regression, decision trees, clustering, scorecard building
Ability to learn new technology quickly without extensive training
Trainee Sourcing Co-ordinator
This position is open for those that have experience with clothing suppliers and fashion retailers. Truworths need an intern that can negotiate for the buying teams.
Key responsibilities
Taking effective briefs from Buyers
Negotiating and liaising with suppliers, local and international
Managing strict deadlines
Liaising with key stakeholders to meet required standards
Work with Buying and Quality teams to achieve fashionable product
Key requirements
Tertiary qualification: clothing technology or related work experience
Strong organisational skills
Knowledge of product supply and manufacturing
Excellent communication skills
Assertiveness and influencing ability
Computer literate
Highly energetic
Information System Graduate
Truworths is looking for IT graduates that have an interest in software development and are eager to learn about technology and the business of retail. Candidates should be ready to work with the latest technologies and develop and support the systems that make Truworths South Africa's leading fashion retailer.
Key responsibilities
Convert business requirements into technical designs
Write and test code
Grow your understanding of retail and how our business works and use this knowledge when making suggestions or implementing solutions
Contribute to projects by familiarizing yourself with different software languages, database technologies and technology frameworks
Support world-class retail systems
Key requirements
BSc Computer Science, B.Com Information Systems, B.Tech Information Technology or equivalent qualification (Software development in the final year is a pre-requisite)
An Honours degree would be advantageous
Passion for programming (Java, PL/SQL or C#)
Systems and technology orientation
Analytical mindset
Team orientation
Business Acumen
How to apply
To apply for the Truworths trainee internship opportunity, kindly use the link below and find the position you want to apply for. The application for Truworths trainee internship is online.