Application is now open for all eligible students to apply for the South Africa Road Federation Bursary. All eligible students can now proceed to apply for the SARF bursary.
The South African Roads Federation (SARF) was established in 1950. It serves as an access point whereby South Africans share their view regarding the local road industry and administration of roads throughout the country. The SARF assists in the provision of expert advice in the industry and enables contact between the road sector in South Africa.
It contributes to the development of South Africa not only in the road sector but also in the education and training sector.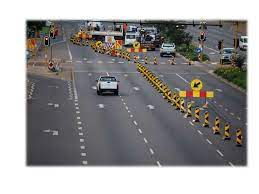 FIELDS COVERED BY SARF BURSARY
Students studying in or intending to study a road transport-related course are the target of this bursary. The bursary will be awarded in the following field of study:
Road Transport Economics
Road Engineering (Traffic Engineering/ Bridge Engineering/ Pavement Engineering/ Transportation Planning/ Construction Materials/ Storm Water/ Environment Construction management)
Road Transport Management
Road Traffic Management (Accident Investigation/ Traffic Policing)
COVERAGE VALUE & RESPONSIBILITIES
The SARF bursary is not a full bursary, it will only assist students with study-related expenses. The value of the bursary will be determined based on the needs of students and the Council of the Federation's decision.
Bursary beneficiary will be required to:
Submit study progress report every six month
Make a presentation to your Federation local branch on your subject of study
Enroll as an associate member of the SARF
ELIGIBILITY REQUIREMENTS
Before any applicants can be awarded this bursary, such applicants must meet the following requirements:
Studying in a field related to road transport (one of the courses mentioned above)
Student of a recognized University or the University of Technology in South Africa (or equivalent)
Endorsed by the correct academic authority at your selected tertiary institute
Applicants doing a National Diploma programme must have passed the 1st semester (S1) exams
Applicants doing a degree programme must have passed the 1st year exams
Students from SADC countries can apply, however, preference will be given to South African students.
The bursary board will give preference to applicants doing M. Tech, M.Sc, or higher degrees. However, it is open to undergraduate students.
It is open for all part-time students but full-time will be given preference.
Preference will be given to employees of members of the SARF
Students that will like to work within the South African road transport industry after graduation
HOW TO APPLY FOR THE BURSARY
To apply, download, and complete the SARF-Bursary-Application-Form (.pdf). Together with the completely filled application form, you will have to submit a clear certified copy of the following documents.
ID document
Grade 11-year end results
Matric certificate
Proof of tertiary registration (on tertiary institution letterhead)
Latest tertiary results (printed on tertiary institution letterhead)
Applicants from other SADC countries must apply through Road Federation or International Road Federation (Washington/ Geneva office).
After you have complete the SARF application form and attach the necessary documents, you can submit it using any of the following means:
1) Post:
P O Box 8379
Birchleigh
1621
2) Hand delivery:
South African Road Federation
48 Gladiator Street
Rhodesfield
KEMPTON PARK
1619
3) Fax: 011 394 7934
CLOSING DATE
The closing date for the South African Roads Federation is on 31 August 2021. Application submitted later will not be accepted.
CONTACT THE BURSARY PROVIDER
You can contact the SARF bursary board using the details below:
South African Road Federation Head Office
Tel: 011 394 9025/ 011 394 1459
Email: sybul@sarf.org.za