Online education is gaining ground all over the world as technology keep advancing. Today we will put you through Online Universities in South Africa.
In the global world where work is going online, education is also going online as more and more students are learning online. There are many online platforms where you can learn and get certified in high-end skills.
In 2015, 49 per cent of students stated that they had taken an online course. South Africa did not start adopting the global trend of teaching and learning online until 2007. Since its adoption, South Africa online education has grown very fast as there are now many institutions adopting it.
There are many online universities in South Africa where you can get educated and students can also resolve to study online using international platforms like Coursera, Udemy and so on.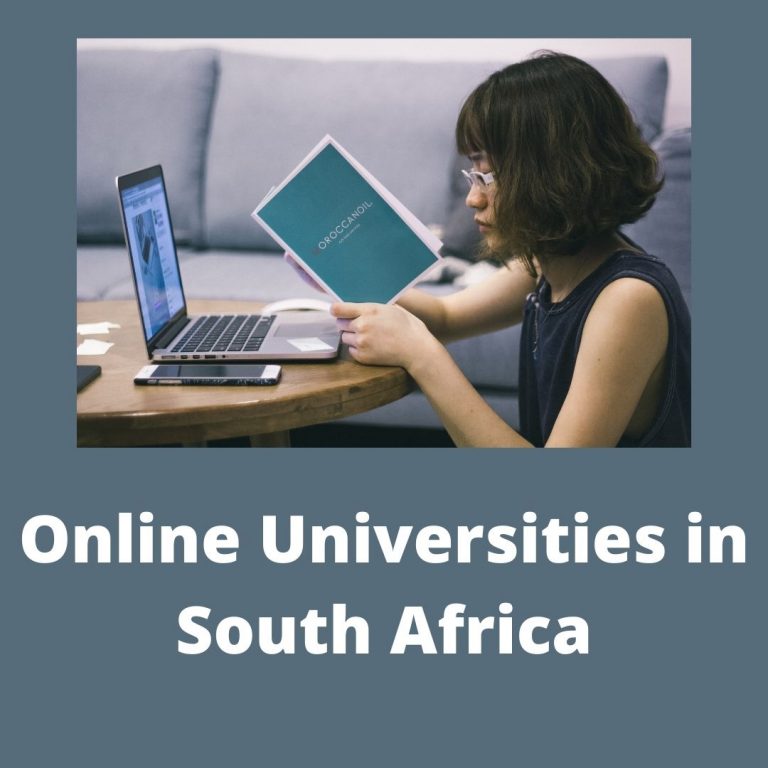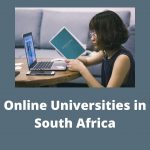 Why Study Online?
Online education is synonymous with getting access to education with your electronic device anywhere you are in any part of the world. This is a good form of education for working-class students as they don't need to attend a physical class.
Online education is a major development in top countries like USA, India, South Korea and other countries. There are many advantages to studying online and we will discuss some of them below.
Benefits to Studying Online
Variety of programs and courses:
Online education has many courses and programmes available for students from traditional four-year universities to completely online career colleges.
Lower total costs:
The cost of studying online is less expensive than the physical form of education. Online education makes you be free from transport to campus, textbooks and other expenses.
More comfortable learning environment:
Online education saves students from the stress of moving from one lecture theatre to another and transport to campus. Students can easily learn from the comfort of their bed as long as it is not distracting. Students can easily consult online courses and other online materials to aid their learning.
Convenience and flexibility:
Studying online gives students to have more time for themselves, schedule their time and also have time for self-development.
Done with traditional education or job:
Your traditional four years university programme or job does not stop you from taking online courses. You can attend online universities while doing other things.
No travelling restriction:
Online education gives you an opportunity to study anywhere you are in the world with no restrictions. You can decide to travel at your wish without the fear of missing classes.
Studying in South Africa
South Africa has one of the best education systems in Africa, most of its universities are highly ranked in the continent and the whole world universities ranking at large.
The country has 23 public universities out of which 11 are traditional universities (theoretically oriented), 6 universities of technology (vocationally oriented), and 6 comprehensive universities (theoretical and vocational).
General Requirements to Study in South Africa
Every university has its own entry requirements for offering admission for applicants. The following are the requirements you need to meet to be admitted to a South African University;
A scan of your diploma (high school or Bachelor's degree)
Academic transcript/record
A scan of your passport and/or birth certificate
Your CV
Testing scores
Evidence of scholarship or funding
2 or 3 letters of recommendation
Portfolio and/or writing samples
Matric certificate (for SA students)
Costs of Studying in South Africa
The cost of studying in South Africa is low when compared to Western countries. The amount you will pay for studying depends on your university and course. A Bachelor's degree can range from $1,676 to $3,662 annually, a Master's degree between $2,743 to $3,794 annually and $2,116 to $2,759 annually for Doctorate degree.
Online Universities in South Africa
Students can attend online universities in South Africa through MOOCs. MOOC offers education to students in the various subject through providers like Coursera, FutureLearn and edX.
The following universities in South Africa offer online programmes for their students;
University of Cape Town
The University of Cape Town is one of the leading and oldest universities in South Africa. It has above 25,000 students out of which 30% are postgraduate. It offers many courses for students as a traditional institution and has free online courses through Coursera. It is ranked as the best university in Africa
University of Witwatersrand
The University of Witwatersrand also offers online education apart from their normal physical classes education on campus. It has many online programmes and short courses for students. WITS is known for excellent research, high academic standards and commitment to social justice.
WITS offers courses in the following fields;
Management and Leadership
People and Communication
Marketing and Sales
Finance
IT and Digital
Research Management
The cost of studying online at WITS ranges from R12,000 to R18,000 ($827 to $1,241) per course. It is ranked as 197 in Best Global Universities and 2 in Best Global Universities in Africa
University of Kwazulu Natal
The University of Kwazulu Natal is a teaching and research university. It is one of the oldest and largest universities in sub-Saharan Africa as it is nearly 110 years.
UKN is a traditional university and new to online teaching, regardless it is one of the Online universities in South Africa and has few online course options.
UKN offers the following online courses:
Math
Visionary Leadership
Financial Literacy
The cost of doing an online course in UKN is around R2,200 to R3,030 ($151 to $209) per course. The university is ranked number 336 in Best Global Universities and number 3 in Best Global Universities in Africa.
Stellenbosch University
Stellenbosch University is a public research institute, it is recognised for its academic excellence. It has over 29,000 students across undergraduate and postgraduate courses.
This university offers online courses through ClassCentral in the following courses;
Sports coaching
Futurism
Business
Teaching
The tuition fee for Stellenbosch online courses are free for all interested candidates. It ranked as number 314 in Best Global Universities and number 4 Best Global Universities in Africa.
University of Johannesburg
The University of Johannesburg prides itself on excellence and yes established 11years old as an institution of global excellence, offering internationally recognised academic programs. It has 49,500 students across its undergraduate and postgraduate courses.
UJ offer courses in the following fields of study;
Education
Public Health
Public Management
Finance
Logistics
Accounting
Human Resources
UJ online courses cost around R180 to R374 ($12 to $26) per course. It ranked 397 in Best Global Universities and number 5 in Best Global Universities in Africa.
Online Courses From International Universities
There are many international universities where students can do online education. Online Universities in South Africa are not as developed as international universities. We will share with you some of the best international universities abroad where you can do online education.
Best Online MBAs:
Indiana University–Bloomington

Cost: $1,330 per course credit

University of North Carolina–Chapel Hill

Cost: $1,884 per course credit

Carnegie Mellon University

Cost: $2,063 per course credit
Best Online Computer Information Technology Degrees:
University of Southern California

Cost: $2,005 per course credit

New York University

Cost: $1,798 per course credit

Virginia Tech

Cost: $950 per course credit
Best Online Degrees in Education:
Clemson University (SC)

Cost: $460 per course credit

University of Florida

Cost: $518 per course credit

Utah State University

Cost: $418 per course credit
Best Online Engineering Degrees:
Columbia University

Cost: $2,018 per course credit

University of California–Los Angeles

Cost: $1,000 per course credit

University of Southern California

Cost: $2,005 per course credit
Best Online Nursing Degrees:
Johns Hopkins University

Cost: $1,639 per course credit

Ohio State University

Cost: $958 per course credit

St. Xavier University

Cost: $750 per course credit