Here is the Matric examination timetable for November 2021 as published by DBE. You will find the timetable and the download button below.
The Department of Education has released the Matric exam timetable for the 2021 National Senior Certificate (NSC) examinations.
Due to the incoming election, the Matric examination date was brought forward by many days. Some practical examinations will take place before the 27th of October, they are
Tuesday, 19 October Computer Applications Tech Paper 1
Wednesday 20 October Information Technology Paper 1
16 August to 15 October Performing Arts
11 October to 22 October Visual Arts and Design
MATRIC EXAMINATION TIMETABLE
Below is the matric examination timetable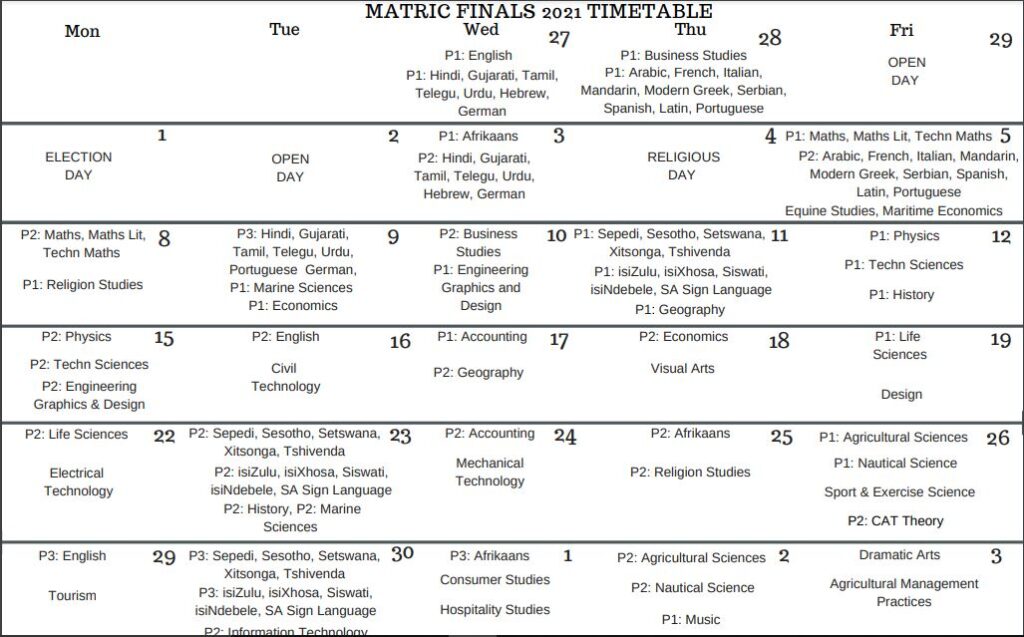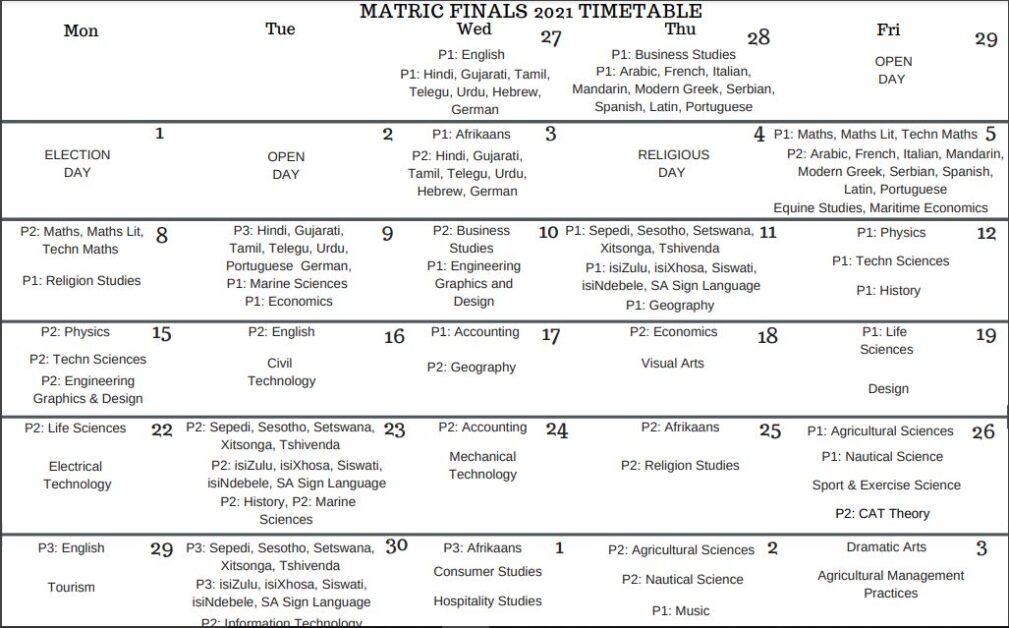 You can download the timetable below.