The Exercise Teachers Academy Online Application is now open for all interested applicants. You will find the details on both the hardcopy and online application form in this post.
The management of Exercise Teachers Academy is calling on passionate students to apply for the ongoing admission. The school admission application for physical class and distance learning is currently open for applicants.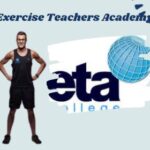 Why Choose ETA College?
The Exercise Teachers Academy gives you the opportunity to choose if you want to enroll full-time or part-time. All the courses offered by the institution meet up with the highest international standard which makes it possible for students to compete in the international market.
All ETA courses are accredited by the right institution and are applicable in all facets of the sporting industry. There is also a provision for students to study online through ETA college.
The college is known for the high quality of its theoretical and practical learning skills. All classes are relatively small to medium-sized which provides students with individualized learning.
Exercise Teachers Academy Online Application
To apply for online admission into ETA, follow the steps below
 Visit the Academy Online application website

Step 1: Choose a program

 Step 2: Press the "APPLY NOW" button

 Step 3: Send your request

 Step 4: Go to study
Exercise Teachers Academy Manual Application
You can also apply for the Exercise Teachers Academy, ETA admission using the hardcopy admission form. You can download the application form here.
To apply for admission into the ETA distance learning, you will have to apply manually.
Applicants applying for distance learning:
For students that want to enroll in a distance learning course at ETA should send all their certified documents must be sent via email to Yolisa: online@etacollege.com
All applicants must specify the course they wish to apply for in their email, the year of matriculating, and the high school attended. Once you have emailed your documents to the email address, and an academic consultant will process your application and you will receive acceptance within 48-72 hours if you meet the institution requirements.
ETA Required Documents
You can use the school website www.etacollege.com to register for online admission and also get other information about the course you intend to study.
All applicants must submit a certified copy of the following documents which must not be older than three months to be eligible for admission:
Certified copy of your ID
Account-holders ID
Matric results
Any relevant disability or medical documents.
Proof of address.
Closing Date
There are no closing dates for Exercise Teachers Academy Online admission and Hardcopy Admission application. Application s open all year round.
Contact Details
For additional information regarding registration or applying online, you can get in touch with the college using the link below:
Whatsapp – 082 473 6956
Email – online@etacollege.com