Capricorn TVET College is excited to announce that applications for the 2nd Trimester of 2023 are now open. If you're looking to enhance your education and career prospects, Capricorn TVET College is now accepting applications for its Trimester 2 programs.
With a wide variety of courses available across all campuses, there's something for everyone. Don't miss the chance to study at one of South Africa's premier TVET colleges, apply now. In this article, we will provide information about the courses offered, eligibility requirements, benefits of studying at Capricorn TVET College, application procedure, and important application dates.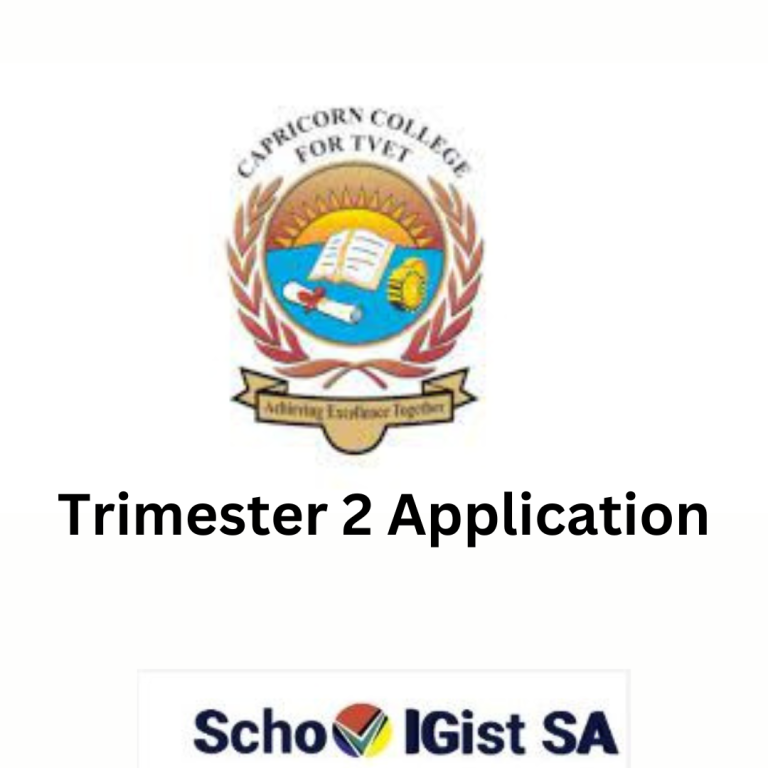 Capricorn TVET College Application Eligibility:
To be eligible for admission to any course offered at Capricorn TVET College, you must be a South African citizen or a permanent resident. You will also need a certified copy of your ID, latest academic results, and proof of residence. If you're under 18 years of age, you'll need to provide a certified copy of your Parent/Guardian ID.
Courses Offered:
Capricorn TVET College offers a range of courses (N1 – N6) across all campuses:
Electrical Construction
Mechanical Engineering
Chemical Plant Operations
Electrical Engineering
Civil Engineering
Capricorn TVET College Application Procedure:
To apply for any course at Capricorn TVET College, follow these simple steps:
Visit the online portal at https://Capricorn.coltech.co.za/
Browse the available courses and select the one that matches your interests and career goals
Register for an account on the portal and provide your personal information
Upload the required certified documents (applicant ID, Parent/Guardian ID, copy of results, and proof of residence)
Complete the application form and submit it before the deadline.
Application Dates:
Online applications close on May 7, 2023. Please check the college website or contact the admissions office for the application deadline.
Benefits of Studying at Capricorn TVET College:
Studying at Capricorn TVET College offers numerous benefits, including:
Quality education and training from experienced lecturers
Access to modern equipment and facilities
Affordable tuition fees
Opportunities for internships and work-integrated learning
Networking opportunities with industry professionals
Recognition of qualifications by employers and other academic institutions.
In conclusion, the application for the 2023 Capricorn TVET College Trimester 2 is now open. Apply now and take the first step toward a rewarding career.
References
1

"Home Page." Coltech.Co.Za, https://Capricorn.coltech.co.za/. Accessed 27 Apr. 2023