Application is now open for those that want to apply for the Capricorn TVET College Internship. This post will provide you with the details of the internship application and what you need to apply successfully.
The Department of Higher Education and Training is providing internship opportunities for unemployed graduates to apply for the 2022 Capricorn TVET College Internship Programme.
Bank SETA awarded Capricorn funding for sludonis with full qualification.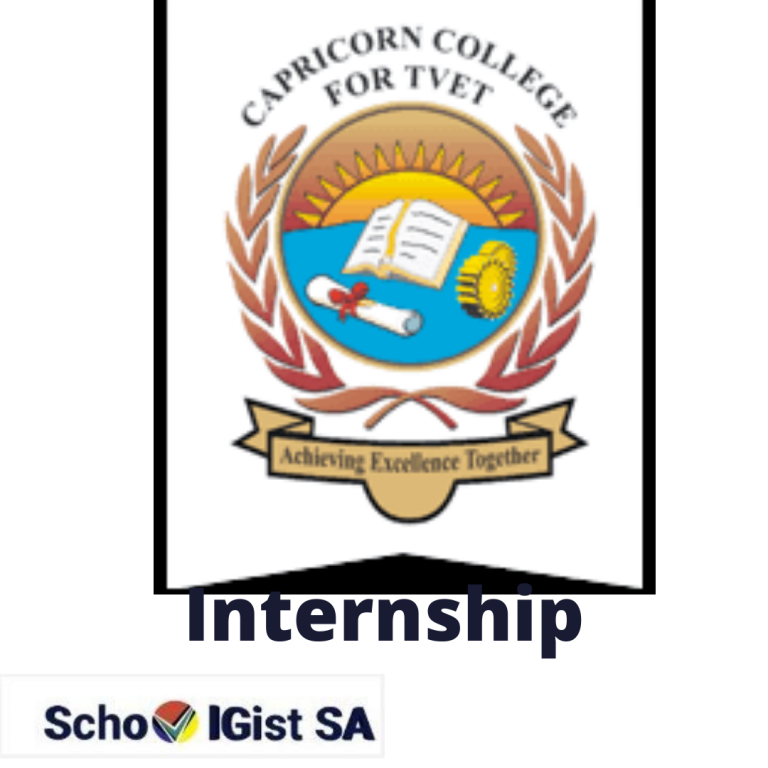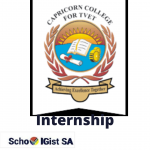 Internship Value
Successful applicants of the Capricorn Internship will receive a monthly allowance of R5 066.34 for the Work Integrated Learning Programme and R6 083.70 for the Graduate Internship.
Eligible Field of Study
Unemployed graduates in the following field of study can apply for the internship programme:
Human Resources Management N6
Management Assistant N6
Financial Management N6
Condition For Capricorn TVET College Internship Programme Application
Unemployed graduates are hereby invited from suitable and qualified TVET students with an N6 Certificate for the Work Integrated Learning (WIL) and Post-school Graduates (from both Universities and TVET Colleges).
Applicants are to submit the internship application using Form Z83 which they can obtain from any Government Department or online at www.gov.za. Please make sure you fill the Z83 form completely and well signed.
Together with the Z83 form, attached is a well-written CV with three contactable referees and your original Certificate, ID and all original copies of educational qualifications. All submitted certificates and qualifications will be checked so applicants are advised to submit certified copies alone.
Also, applicants applying for more than one internship post should submit a separate form Z83 for each of the posts and attach all the documents mentioned above with it. Failure to attach all the original copies of the required documents will make your application unsuccessful.
Faxes or email application is not accepted for the internship application. All successful applicants will be required to enter into a fixed WIL or Internship Programme contract for two years.
How to apply
The Capricorn TVET College Internship application is done using Form Z83. Fill the form completely and forward your application with Reference Number to:
The Director-General,
Department of Higher Education and Training,
Private Bag: X174,
Pretoria, 0001
Or
Hand-deliver at:
123 Francis Baard Street,
Pretoria at the Reception area.
CLOSING DATE
The closing date for the Capricorn TVET College Internship is 14 January 2022, Time: 16:00. Any application or supporting documents submitted later will not be considered for the internship.