BASF South Africa Trust Bursary 2022 is now open. The bursary is offered to black women to encourage them in building their careers in science. BASF SE is a German chemical company established in 1865 and currently the biggest chemical producer in the world.
In 80 countries across the world including throughout Europe, North and South America, Australia, Asia, and Africa, the BASF group is located. In Africa, the group has been active for 90 years and has over 1000 employees on the African continent.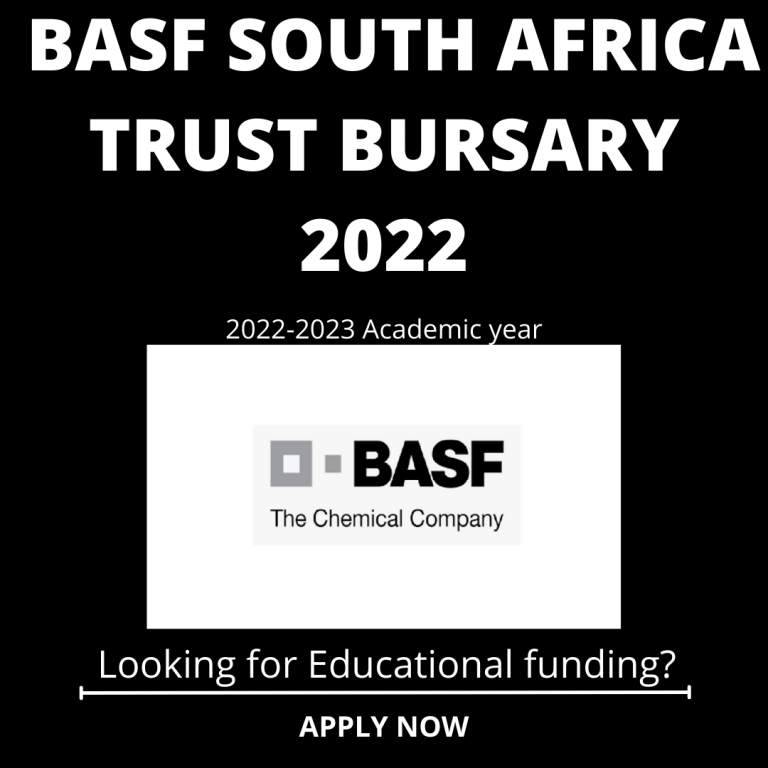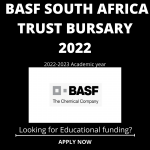 The company's key industries include
Agriculture
Health care
Construction
Automotive
Textiles
Plastics sectors.
BASF South Africa Trust Bursary Eligible Field
The BASF South Africa Trust Bursary offers funds in certain fields of study. The following fields of study will be awarded the BASF South Africa Trust bursary:
Engineering
Chemistry
Sciences
The BASF South Africa Trust bursary will cover fully the cost of the following expenses:
Tuition fees
Prescribed textbooks
Accommodation
A monthly stipend
BURSARY ELIGIBILITY REQUIREMENTS
Applicants must meet the following minimum entry criteria before applying:
Opne to only South African citizens.
Black female applicants (in terms of the BBBEE codes).
Studying any of the above eligible field of study
Must be a student at a recognized South African University.
Have a good academic record.
Proven financial needs.
Not a beneficiary of any other bursary/ scholarship/ grant/ funding for 2021 (except for NSFAS).
Applicants must have no criminal record and must have not been convicted in South Africa or another country for any offence.
N.B: Failure to meet the following requirements will lead to your application not being considered.
HOW TO APPLY FOR THE BASF SOUTH AFRICA TRUST BURSARY
Students after meeting the eligibility requirements may apply by submitting clear copies of the following supporting documentation:
ID document (certified copy).
Matric certificate (certified copy).
Latest academic results (certified copy).
Parent/ guardians proof of income (latest payslips if employed/ audited financial statements if self-employed/ affidavit if unemployed).
Curriculum Vitae (max 3 pages).
Submit a essay, the essay topic is: 'The current state of my field of study and the possible future state of the said industry'. Explain how you will contribute in the future or how you will fit into the future state of your field of study (12pt font, 1.5 line spacing in Microsoft Word or PDF, 2-4 pages)                                                                                                               N.B: Compulsorily, the submission of these documents must be done. Missing documents will lead to your application not being considered.
Applications must be submitted electronically via:
Email address: basf_za_trust@basf.com
(Insert the words "BASF Bursary Application – Your Full Name" in the email subject line).
CONTACT THE BURSARY PROVIDER
Further information or inquiries related to this bursary, kindly contact:
Tel: 011 203 2400