Swinburne PQP + Master of IT international awards in Australia
Application is now open for students that want to apply for the PQP + Master of IT Scholarships. The application portal is now open for new applicants, this post contains all the information you need to apply successfully.
The authority of PQP + Master of IT Scholarships has given an opportunity for students to study at the Swinburne University of Technology. This is an opportunity for you to achieve your dream if you want to become an IT or cloud computing specialist.
This scholarship is open to all interested international students except students from Australia or New Zealand that want to start their first year of Information Technology at the university.
This postgraduate scholarship will award $2500 to each successful candidate. You can access the scholarship online.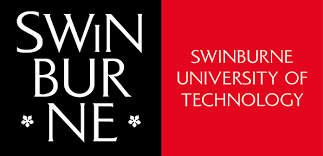 Scholarship Eligibility      
Eligible Countries: All countries (except Australia or New Zealand)
Available Course or Subjects: Master of Information Technology
An international applicant applying to study our PQP and Master of Information Technology commencing in 2021.
Meet PQP entry requirements.
Not be holding another scholarship or reduced fee arrangement from Swinburne.
Language Requirement: Meet the minimum English language requirements for the course you wish to study.
Admission Requirements: Candidate who meets the minimum entry requirements for a course may be selected for a course at Swinburne
How to Apply for PQP + Master of IT Scholarships
Applicants of this scholarship must take admission to a master's degree program at the Swinburne University of Technology. After that, they can use the international online application system for this award.
Supporting Documents: A copy of degree transcripts, curriculum vitae, and a copy of the passport must be submitted at the time of admission.
Award Benefits
The following expenses will be provided by the Swinburne University of Technology:
A$2500 towards your PQP fees
Free career training from Amazon Web Services' US headquarters
Internship opportunities at Amazon Web Services, China
Company tour of Amazon Head Office, China.