Early Childhood Development is a course that is well known in a lot of universities in South Africa. This is the development in a physical, social, psychological, and cognitive form that a child undergoes in the early stage of his or her life. Childhood development helps build a child on how they can reach their full potential. Environment and events that happen in a child's early life always have an impact on the child's life.
Parents and guardians need to focus on laying a solid foundation in the early years of a child's life. Parents should give their children all the love, care, and affection a child needs to grow. During these years, these children can be influenced by social-economic issues that may affect their development.
This development is more than sending these children to school. Its goal is to influence the overall developmental needs to create a solid foundation for lifetime wellbeing. Many young children have an interest and curiosity for education. developing a child's reading, numbering, and writing skills helps them build self-confidence and is of good advantage in their learning journey. Research shows that children learn well and faster in stimulating environments.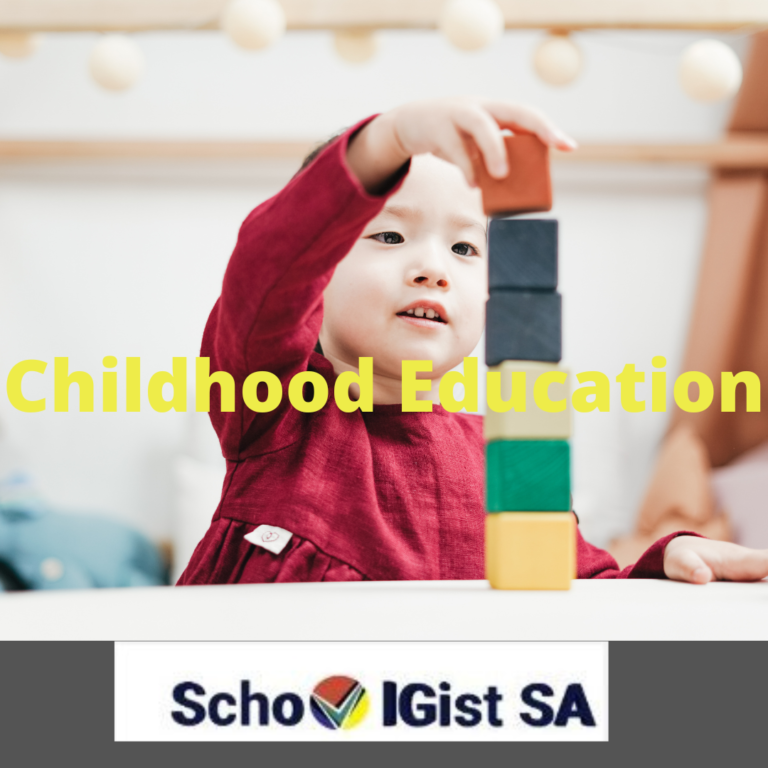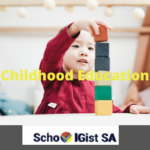 Importance of Early Childhood Development
Here are some importance of early childhood development in Nigeria.
The first importance of early childhood development is that it increases children's social development. Children learn well around their mates and people they are comfortable with. 

It helps to provide appropriate care and affection.

It helps a child to develop a positive attitude towards learning. 

It teaches a child how to communicate effectively and understand a child's needs.
Early Childhood Education prepares students by offering a course for teaching children between the ages of 2 and 8 years. They learn about the main developmental stages of a child and methods to help and support the child in the right physical, emotional and cognitive abilities. Graduates of this course would have developed skills on how to make young children love learning and maintain good communication with their parents. 
Early Childhood Education graduates find job opportunities in kindergartens, child care, daycare, nursery schools, and primary schools. These are some of the institutions in South Africa that offer Early Childhood Development.
List of Schools Offering Early Childhood Development in South Africa
Here are some schools offering Early childhood development courses in South Africa.
The course is known as Foundation Phase Education. The duration of study at this university is 4 years and costs about R 49,000. The goal is to teach the students about the foundation phase of a child's life. Their research focuses on dynamic ways to develop children's potential in a diverse environment. 
You can study BEd Childhood Education (Honours) at the University of Johannesburg for one year. The fee is about R14,200. The course is basically to develop expertise and research capacity in Childhood Education.
This university offers you a Bachelor of Education degree in foundation phase teaching. This course is internationally recognized and will be studied for four years. The fee is about R90,000. Graduates of the course can teach grades R-3.
Applicants can apply for a four-year degree program in Bachelor of Child and Youth Care. They provide students with skills and knowledge to work in a child and youth setting. The fee is in the range of R32,000 and the duration is 4 years.
Other institutions that offer Childhood Development education in South Africa include; 
Skyline College

University of South Africa 

University of Pretoria 

University of Cape Town 
Frequently Asked Questions
Below are some of the frequently asked questions on early childhood education and their answers.
Can I study early childhood development at UNISA?
The University of South Africa offers applicants the chance to earn a bachelor of education in early childhood development on both online and distance learning modes. 
Is Early Childhood Development and Educare the same?
Some people employ a person with an Educare certificate or diploma to teach in a preschool while some employers do not find an Educare certificate enough. They rather employ people with early childhood development certificates.
Can I study Early Childhood Development online?
There are a lot of schools in South Africa that offer you the chance to study early childhood development online and distant learning forms. Online and distance learning helps you to study at the same time attending to other tasks. 
Conclusion
Early childhood development is very important in society as it helps build a solid foundation for our children. It also helps a child learn easily and find potential. Being studied in an institution teaches more skills and knowledge on how to teach a young child.