Application is now open for students to apply for the SOLA Bursary 2022. The application details and information are below.
SOLA is a solar installation company in Johannesburg and Cape Town, South Africa. It provides renewable energy solutions for companies and individuals and also starts operating across Africa in 2008.
The company is calling on eligible South Africans to participate in their bursary.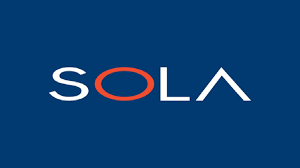 FIELDS COVERED
SOLA is providing bursaries for  Electrical Engineering (BEng or BSc) students in South Africa for the 2022 academic session. It is for students in the Electrical industry that are about to enter their final year in Cape Town.
The company aim at encouraging solar PV expertise among electrical engineers in South Africa.
COVERAGE VALUE & OTHER BENEFITS
The recipient of the SOLA bursary will have the following benefits:
Receive up to R75 000 tuition fees
The chance to partake in paid vacation work (with a stipend to cover the cost of travelling to and from the office)
Practical on-the-job training, assisting with solar PV designs and solar feasibility studies
Mentorship from an experienced Engineer, to guide you in becoming a skilled Engineer
Opportunities to gain knowledge and insight into the full value chain of South Africa's solar PV industry
The chance to gain exposure and network opportunities from a trusted solar PV company
After graduation, the offer of employment as a Graduate Engineer, on a fixed-term basis
SOLA BURSARY ELIGIBILITY REQUIREMENTS
To be eligible for this bursary, applicants must meet the following requirements. It is compulsory for applicants to meet all the requirements to be eligible for this bursary;
Be a South African citizen
From a previously disadvantaged background
Applicants must be residing in Cape Town
Students studying towards an Electrical Engineering degree (BEng or BSc)
You must be entering your final year of study in 2022
You must be studying at a recognised tertiary institution in Cape Town, South Africa
You must have completed an assignment or project in solar PV in your academic or personal capacity
You must be willing and able to work in a dynamic, entrepreneurial and fast-paced environment
Female students are strongly encouraged to apply
HOW TO APPLY FOR THE SOLA BURSARY
Applicants of this bursary must apply by completing the SOLA Bursary Screening Questionnaire
It is compulsory for applicants to attach the required documents  and subnmit it to: hireme@solagroup.co.za
It is also compulsory for applicants to submit the following requirements to be eligible;
Curriculum Vitae
Full academic record/ transcripts to date
CLOSING DATE FOR THE SOLA BURSARY
All applicants must submit their applicaton on or before 31 August 2021, if you fail to do so you will not be consider for the bursary.