NWU eFundi Login has made it easier to carry out some online learning activities in eFundi. eFundi is the North-West University instance of Sakai, an open-source Learning Management System (LMS), that gives tools provision to NWU staff in order to support teaching, learning, and research activities.
The management system has a lot of characteristics. The following will be learnt from this post: eFundi login, changing password and email, submitting your assignment, and much more.
How to Access NWU eFundi Login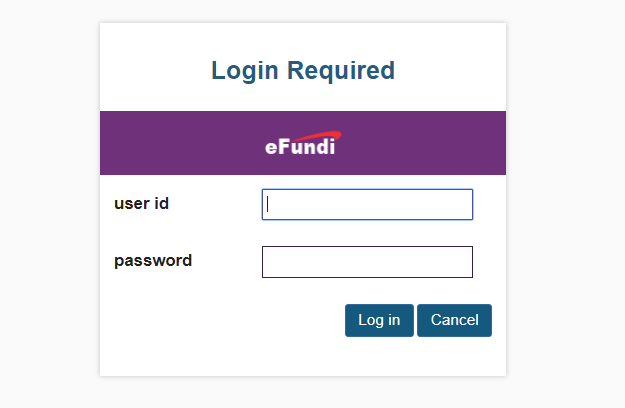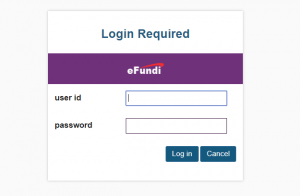 To have access to the NWU eFundi portal, the following processes should be followed:
Open your web browser(usually an updated or up-to-date version of your Internet browser). It is advisable to use Google Chrome or Mozilla Firefox to enjoy the best experience.
Click on or type efundi.nwu.ac.za in the address field (usually in the website address space).
Press the "ENTER" button on your keyboard.
The eFundi login page will appear.
Click on a button labelled "Log in'' at the top right-hand corner of your computer screen.
Afterwards, a screen where you get to input your Username and Password will be displayed. (Input in your NWU student number- in the Username field).
Click on the "Login" button.
P.S: Kindly take note, if you're a first-time user, log in with your username (your 8-digit NWU student number) and your password.
Your password will initially be your South African identification number, followed by "@Nwu" or for international students (Including students from Namibia) this password consists of your passport number followed by "@Nwu", e.g. 9302215067088@Nwu.
Your password will automatically expire after 90 days. You are expected to change your password and request for a new password.
This will be discussed below.
How to change your NWU eFundi Login password
Just like any other student portals of other South African Universities, your NWU eFundi login password automatically expires every 90 days. To change your password, carefully read on.
Click on "Reset Password", on the eFundi main page (before you log in).
 Click on the link to get a new password and provide the system with the following information:
Student number
Identity or passport number
Your cell phone number
Email address.
If the stated information is verified with your academic record information, your password will be sent via SMS or email within an hour depending on your network.
If your information is not verified, kindly visit Academic Administration to update your information.
Kindly ensure you change your password to something you can easily remember when you decide to change your current password.
Update your NWU Email Address
As a North-West University student, you are required to provide the university with a valid NWU email address. Official information will be sent via this email address by the University.
You are expected to add a personal email address on the system if you do not have one initially. Your email address can be changed by clicking on Change/Update your contact info.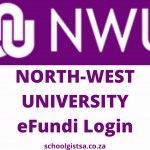 Submitting an assignment via NWU eFundi
Depending on how your lecturer has set up the site you would be able to access the assignment either by clicking on the assignments tool to open up your assigned assignments on the NWU eFundi login.
OR
By clicking on the link to the assignment within the module content (Lessons tool).
Always pay attention to the due date of the assignment as well as the assignment submission instructions.
Click on "the title of an assignment'' (in the assignment list), to view the assignment.
Browse for your assignment on your computer, in order to submit your assignment.
The attached assignment will appear under the heading "Submission".
Click on "Remove", to remove the attachment.  To submit a new copy, click on "Browse" again to upload another file.
Click "Submit" if you are ready to submit, after which a confirmation message will be displayed.
Frequently asked questions
What is eFundi?
eFundi is North-West University's learning management system. It is a learning and teaching platform that connects registered students and lecturers online. eFundi also serves as a communication platform on which lecturers make course announcements or post-test results.
What is eFundi CAS?
CAS stands for Central Authentication Service. eFundi CAS is a private network of the North-West University in South Africa.
What do I need to be able to use eFundi?
1. Access to the Internet (in the event of a cell phone or router, you will need airtime or data).
2. A web browser (this is the software on the computer, laptop, cell phone that is needed to visit the Internet).
Note: Use up-to-date Mozilla Firefox, Google Chrome or Safari. Do not use Internet Explorer.
Can I access eFundi on my smartphone?
Yes, definitely, you can. The only condition is the study materials or learning activities might be difficult to view due to the phone small screen size. eFundi is better accessible via a laptop, desktop computer or a tablet (such as an iPad or Samsung Galaxy tablet).
How do I access eFundi?
Input efundi.nwu.ac.za in your browser. Immediately, the eFundi login page will appear. In the Username field, type in your NWU student number. Next, enter your password to log in.
How do I change my NWU eFundi email?
Follow the steps below to change your NWU eFundi login email address:
1. On the eFundi Landing page (BEFORE you click on the login link), select "Change/update Contact info: (eMail, Cellphone number)"
2. Sign in using your student number and NWU password (the same you use to sign in to eFundi)
3. Ensure that your contact information is correct. If needed, change/update any of the information and then click the "Submit" button.
4. For the change to take effect, it can take up to 48 hours.