Application is now open to students that want to apply for the Ninety One Bursary for South African students. The application details will be discussed below.
The application for the Ninety One bursary is currently going on for all eligible South African students. Ninety-One SA (Pty) Ltd is formerly known as Investec Asset Management which is authorised as a financial service provider.
Investec Asset Management was established in 1991 and changed it's name in 2020. Ninety One SA has offices in Cape Town, South Africa and in London, United Kingdom. It is listed on the Johannesburg Stock Exchange (JSE) and on the London Stock Exchange (LSE).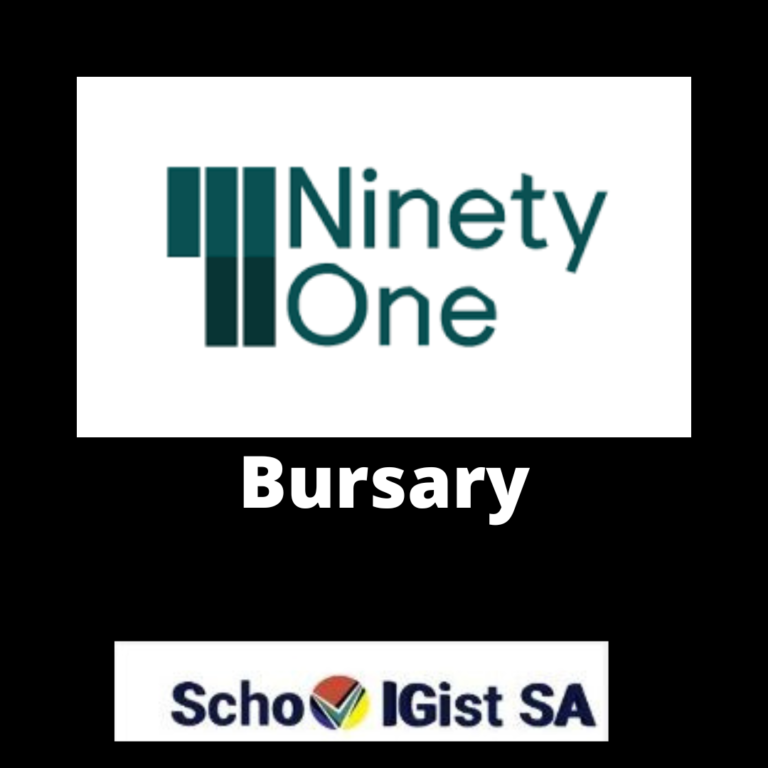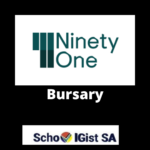 NINETY ONE BURSARY PROGRAMMES COVERED
The Ninety One bursary is calling all students to apply for the Changeblazer bursary programme in the 2023 academic year.
The bursary is available for students in the following field of study:
Education (Mathematics and Science)
Engineering
Financial Services (Business and Finance)
Healthcare (excluding: Dentistry, Medicine and Veterinary Science)
Information Technology
Computer Science
Psychology
THE NINETY ONE BURSARY PROGRAMME – COVERAGE VALUE
The Ninety One Bursary will take care of the following student expenses: study materials, tuition fees (full), meals and accommodation.
This bursary will be administered by Career Wise and they are responsible for accepting, scanning and shortlisting successful candidates. All shortlisted students will have to take part in a panel interview assessment where the final selection will take place.
ELIGIBILITY REQUIREMENTS FOR THE NINETY ONE BURSARY
There are some requirements students must meet to meet the requirements for the Ninety One Bursary. All requirements must be met by the applicants to be eligible for the bursary.
Below are the requirements:
Be a South African citizen
Applicants under 21 years old in 2023
Currently in Matric
Applicants studying full-time, towards a qualification in one of the fields of study listed above
Applicants entering their first year of university in 2023
Intend to study at a recognised university in South Africa
Achieved a minimum overall average of 70% or Level 6 in English and Mathematics or Sciences in Grade 11
Proven financial need with a family income of less than R600 000 per yea. Special circumstances will be assessed if applicable.
You must satisfy the minimum entry requirements for your chosen field of study
Applicants with an excellent academic record
Strong leadership qualities
HOW TO APPLY FOR THE NINETY ONE BURSARY
The aplication for this bursary is done online at the Ninety One Bursary Application Portal 2023
To begin your application, you will have to Register an Account before they can log in and Apply.
Use this as the promo code/ reference: "NINETY ONE"
You will be required to submit a clear copy of the following supporting documents to be eligible for the bursary. All documents must be certified.
ID document
Grade 11 final results
Matric's latest results/ Matric certificate
Proof of application or registration at university for 2023 (on institutes letterhead)
Proof of parents or guardians' household income (latest payslips if employed/ affidavit if unemployed/ SASSA or pension slip if applicable)
CLOSING DATE FOR THE NINETY ONE BURSARY
The closing date for the Ninety One Bursary is 31 July 2022. All applications and required documents must be submitted before the closing date to be eligible
CONTACT THE BURSARY PROVIDER
Kindly contact Career Wise directly if you need any information:
Tel: 086 100 7787 / 011 258 4464
Email: info@careerwise.co.za