Here is the City Varsity admission requirements, courses, online application process and fees. This post will provide all you need to know about City Versity.
The City Varsity is one f the leading Higher Education institutions in South Africa, the school is accredited by the South Africa Department of Education. It is known for providing quality education for students.
The list of courses offered by City Varsity ranges from certificate, diploma, advanced diploma and degree courses. If you want to acquire quality education in a creative field in South Africa, City Varsity is the right place for you.
The institution provides quality education for students that have an interest in creativity. The institution has two campuses; City Varsity Cape Town Campus and City Varsity Braamfontein Campus.
Below are the details you need to know about City Unversity before you apply for admission into the school.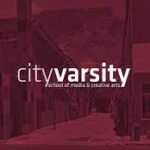 Is City Varsity registration for 2022 open?
City Varsity has a flexible means of providing quality education for students, apart from its two campuses it has an online platform where students can enrol to study any course of their choice.
The City Varsity Online courses provide a means for study to study anywhere effectively and efficiently. If you want to study a creative course online, City Varsity online courses are available for you.
City Varsity Details
Below are the details you need to know about City Varsity online application, requirements, courses and other information.
City Varsity online application 2022
If you want to apply for City Varsity admission, you can apply by following the process below:
Click on the "My Account" on the City Varsity website and follow the instruction that pops up. input your correct email, to receive a confirmation email.
Enrol for the course of your choice, fill the application form with your details, and you will be sent a confirmation message once your application is successful.
The final step is where you will start your learning, log in to your dashboard and start learning. HAPPY LEARNING
City Varsity College courses offered to students
The City Varsity offered a range of short courses and international courses for students. Varsity College has short courses that include Multimedia, Marketing, Writing, and Design. The following are the City Varsity courses
Multimedia
Introduction to documentary production
Introduction to Djing
Foundations of photography
Introduction to digital cinematography
Design
Adobe InDesign
Adobe illustrator
Adobe Photoshop
Adobe design applications
Introduction to search engine optimization
JavaScript
Introduction to coding for websites
Principles of graphic design
Writing
Introduction to copywriting
Introduction to copy-editing
Intermediate creative writing
Introduction to screenwriting
Foundations of creative writing
Marketing
Mindpower for successful creatives
Introduction to search engine optimization
International courses offered include;
Certified digital marketing associate
Specialist certification in digital strategy and planning
Professional certification in search marketing
Professional certification in digital selling
Professional certification in digital marketing
Specialist certification in social media marketing
Requirements
Below are the requirements students must meet to be considered for admission at City varsity:
To be admitted into City Varsity, you must have a Grade 12 certificate or an equivalent
Applicants will also have to undertake a written assessment
The other requirements depend on the department you are enrolling to
City Varsity Contact
For more information about the school admission requirements and any other questions, you can contact the school through this email info@cityvarsity.co.za or visit the nearest campus.