The application for the Zutari Bursary South Africa is now open for all interested applicants. The bursary application and requirements are published in this post.
The management of Zutari Bursary is calling on all eligible South African students to benefit from their bursary. Zutari is an engineering consulting company formerly known as "Aurecon" and it was founded in 2009.
The company changed its name from Aurecon and completed its rebranding on July 21, 2021, after Aurecon separated from the Aurecon Group in October 2019.
The company will have officially completed their rebranding as Zutari by 21 July 2021, this comes after Aurecon announced its separation from the Aurecon Group in October 2019.
The new name which is gotten from two Swahili words represents the companies creativity and innovation, balanced with analytical and technical engineering.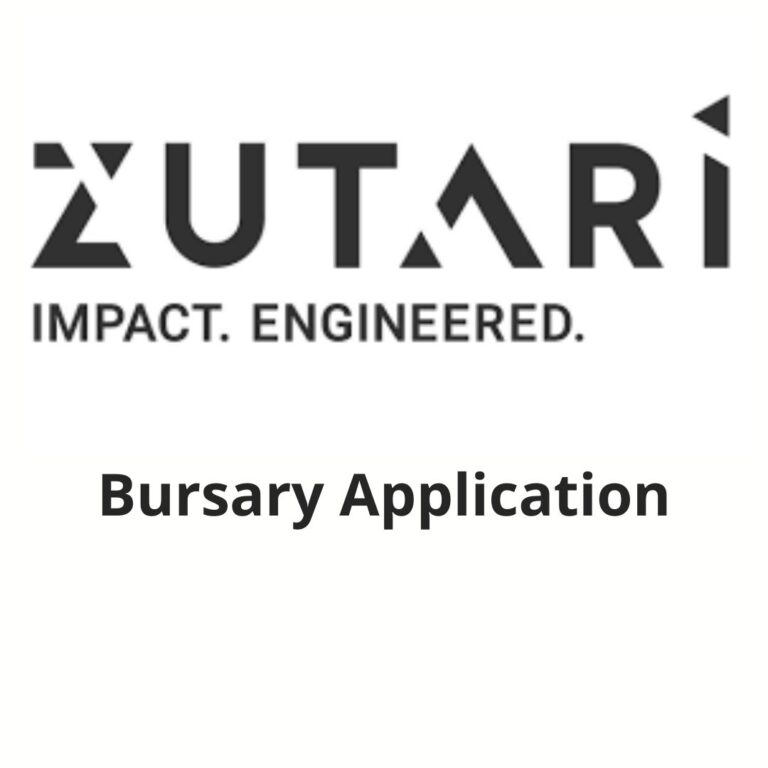 ZATARI BURSARY – FIELDS COVERED & COVERAGE VALUE
The Zatari bursary is only available for students studying in any of the following Engineering fields;
Chemical Engineering (BSc/ BEng)
Civil Engineering (BSc/ BEng)
Electrical Engineering (BSc/ BEng)
Electronic Engineering (BSc/ BEng)
Industrial Engineering (BSc/ BEng)
Mechanical Engineering (BSc/ BEng)
Mechatronics Engineering (BSc/ BEng)
other related disciplines (BSc/ BEng)
Bursary Value
The recipient of this bursary will benefit from a funding of up to R120 000 per year, as well as practical training or vacation work in their field of qualification.
SERVICE CONTRACT, RENEWABILITY & SELECTION PROCESS
The recipient of Zatari Bursary can renew their bursary annually if they satisfy the academic requirements and financial needs.
Successful applicants will be invited to panel interviews that will take place in Cape Town, Pretoria or Durban. Shortlisted candidates will be offered a bursary agreement after the interviews.
After graduation, the recipient will for Zutari – one year of work is equivalent to one year of the bursary.
ELIGIBILITY REQUIREMENTS
Applicants must meet the following requirements to qualify for the Zutari Bursary programme. Failure to meet up will all the requirements will make your application ineligible:
Must be a South African citizen
Must have completed Matric OR currently in Matric
Already a student of an accredited university in South Africa studying any of the above courses or intending to study any of the courses
Current Matric students: Must achieve a minimum overall average of 75% AND a minimum of level 7 for Mathematics and Physical Science
Current 1st-year students: must have achieved a minimum overall average of 70%
Current 2nd-year students: must have achieved a minimum overall average of 65%
Current 3rd-year students: must have achieved a minimum overall average of 60%
Note: Students from designated groups in South Africa will be given preference by the scholarship board.
HOW TO APPLY FOR ZUTARI BURSARY
Interest applicants of this bursary will have to go online to apply for the Zutari Bursary using this link: https://zutari.wd3.myworkdayjobs.com/en-US/Zutari/job/Tshwane/Undergraduate-Bursary-Programme—2021_R14588
(Reference number: R14588)
Supporting documents
After submitting your application form, you are expecting to upload supporting documents before you can be considered for the bursary. Below are the required certified documents you must attach to your application, failure to do so will make your application ineligible:
South African ID document
Current Matric students are to submit Grade 11 final results AND Matric latest results
Current 1st/ 2nd/3rd-year students must submit Matric certificate AND full tertiary academic record
Proof of University registration or acceptance
Curriculum Vitae (in PDF or MS Word format)
It is compulsory to submit all the documents applicable to you to be considered for this bursary.
CONTACT THE BURSARY PROVIDER
For any questions or inquiries you can contact Zutari directly using the information below:
Pretoria office –
Tel: 012 427 2000
Email: tshwane@aurecongroup.com
Johannesburg office –
Tel: 011 214 4500
Email: johannesburg@aurecongroup.com
Cape Town office –
Tel: 021 526 9400
Email: capetown@aurecongroup.com
Port Elizabeth office –
Tel: 041 503 3900
Email: portelizabeth@aurecongroup.com