Here are all the details you need to know about the Zororo-Phumulani Laptop giveaway for South African students. You will find the details about the laptop giveaway below.
The Zororo-Phumulani is an authorized Financial Service Provider, powered by Doves Crocker Morgans Zimbabwe. It offers insurance to people as a Worldwide Funeral Plan, Funeral and Repatriation Plan, Accidental Death Cover.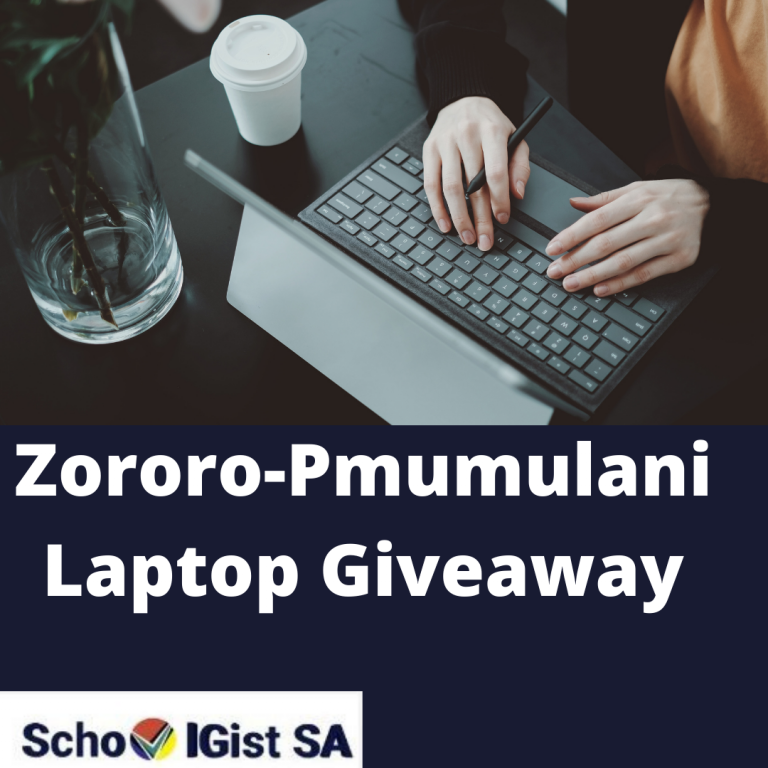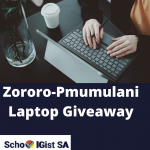 ABOUT THE ZORORO-PMUMULANI LAPTOP GIVEAWAY
The Zororo Phumulani is calling on all eligible South African students to apply for the ongoing Laptop Giveaway competition. It is open to candidates who are underprivileged and are starting their 1st year of University.
This is an annual laptop giveaway programme, it was established in 2017 to provide laptops to eligible students every year. The initiative provides computers to underprivileged students who are starting their next step in their educational journey.
ELIGIBILITY REQUIREMENTS FOR THE ZORORO-PMUMULANI LAPTOP GIVEAWAY
The Zororo-Pmumulani laptop giveaway is open to students that meet all the requirements below. If you did not meet the requirements you be not be selected for the giveaway:
Students residing within South Africa
Must be from a disadvantaged family
Applicants must have completed Matric or A level in the 2021 academic year
You must have been admitted to study a programme at a South Africa recognised and accredited University or Institution of Higher Learning.
T&C'S OF THE ZORORO-PMUMULANI LAPTOP GIVEAWAY
Below are the terms and conditions for the giveaway:
A student must have done his/her Matric or A level in the year 2021.
An acceptance letter from any Institution of Higher Learning or University in South Africa, a certified copy of 2021 Matric/A Level results and a certified copy of your ID/Passport must be attached together with a completed application form.
The laptop giveaway is open to both Zororo-Phumulani policyholders as well as non-policyholders.
Only Zororo Phumulani policyholders can submit A Level/ Matric results for their children for consideration. Non-policyholders will need to submit a Matric certificate.
Application submissions are open from the 14th of March 2022 and close on the 1stof April 2022.
No Applications will be accepted before the opening date of 14 March 2022 and after the closing date of 1st April 2022.
Zororo Phumulani has the right to select the winning students based on results but reserves the right to vary the criteria.
Only the top students will be selected and contacted by Zororo-Phumulani Investments (Proprietary) Limited.
Zororo-Phumulani reserves the right to change the Terms & Conditions without prior notice.
Laptops can not be exchanged for cash
By submitting your application, you agree to the terms and conditions
HOW TO APPLY FOR THE ZORORO-PMUMULANI LAPTOP GIVEAWAY
To apply for this giveaway programme applicants must download and complete the Zororo-Phumulani Laptop Giveaway Application Form (.pdf).
After downloading and completing the application, attach a clear certified copy of your supporting documents to the application form. It is important to attach all the supporting documents before you can be considered for the giveaway. Below are the supporting documents:
ID document or Passport
2021 Matric results or A Level Results, if your parent/s are Zororo Phumulani policyholders
Matric certificate, if your parent/s are not Zororo Phumulani policyholders
Acceptance Letter from a recognised  University or Institution of Higher Learning in South Africa on the institution's letterhead.
You are to submit your application through email to: csr@zororo-phumulani.co.za
(Use the words "Zororo-Phumulani Laptop Giveaway" in the email subject line).
CLOSING DATE
The closing date for the Zororo-Pmumulani Laptop Giveaway is 1 April 2022. All applications and supporting documents must be submitted before the closing date.
CONTACT THE ZORORO-PMUMULANI LAPTOP GIVEAWAY
For any queries related to this giveaway programme, please contact Zororo Phumulani directly:
Contact page: https://www.zororo-phumulani.co.za/contact.php