If you have been searching for the University of Free State, UFS Contact Details you are finally at the right place. Check below for the contact details.
In other to give students access to easy communication, UFS has published a list that contains the contact details that students can use to get help or information. Students can use the contact details to get information regarding registration, examination, admission, study materials, assignments, student finances, certificate collection and so on.
In this article, we have published contact details for the University of Free State that contains an email address, phone number, physical address and P.O.Box.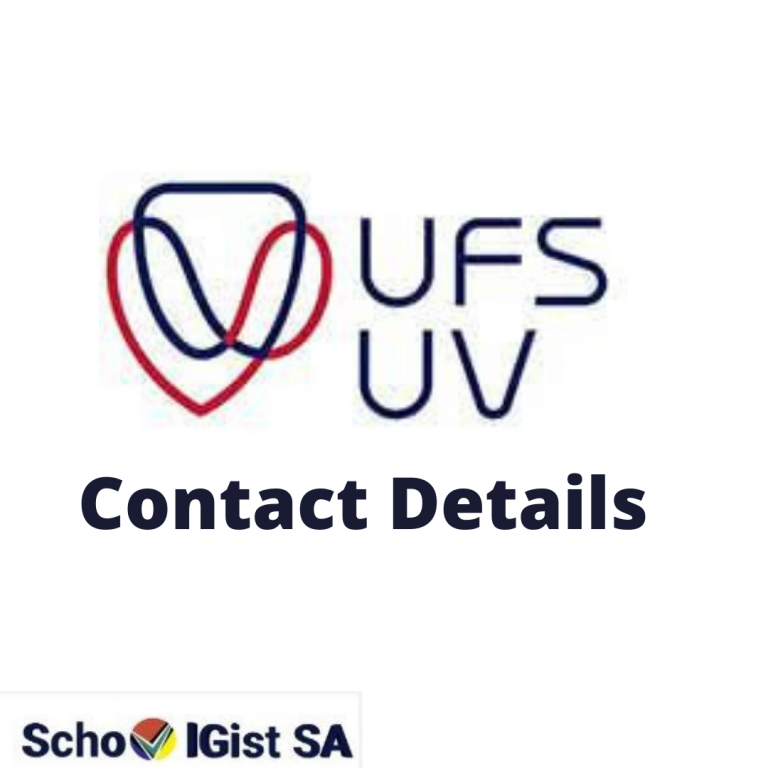 UNIVERSITY OF THE FREE STATE (UFS) LIST OF CONTACT DETAILS
Below are the address details of the University of Free State:
POSTAL ADDRESS
Bloemfontein Campus

Qwaqwa Campus
South Campus
University of the Free State
PO Box 339
Bloemfontein 9300
South Africa
Qwaqwa Campus
Private Bag X13
Kestell Road
Phuthaditjhaba
9866
South Campus
PO Box 339
Oliver Tambo Street
Bloemfontein
9300
PHYSICAL ADDRESS
Bloemfontein Campus
Qwaqwa Campus
South Campus
University of the Free State
205 Nelson Mandela Drive
Park West
Bloemfontein
Qwaqwa Campus
Kestell Road
Phuthaditjhaba
South Campus
Oliver Tambo Street
Bloemfontein
TELEPHONE AND EMAIL CONTACT
You can give UFS a phone call to get information with the number below:
Bloemfontein Campus: +27 51 401 9111
Qwaqwa Campus: +27 58 718 5000
South Campus: +27 51 401 9111
 E-mail: info@ufs.ac.za