Are you a student or aspiring student of UCT and you want to know the UCT Students Societies and Organizations in the institution.
UCT has over 100 student societies and organizations reflecting ranges of interest including cultural, academic, social and political activities.
All societies are run by the students and it is open to all students of UCT to join. Each society does hold many educative and social activities every year including an AMG where a new leader will be elected.
The UCT student societies and organizations are partially funded by the Universities and partially from the member of the societies.
Why you should join a society?
There are many advantages to a student joining a society or organization on campus. The societies allow students to enjoy many activities that are not part of the school academic curricula.
Many societies provide support and opportunities for their members. Joining an organization or society is also an opportunity for you to meet people of like minds.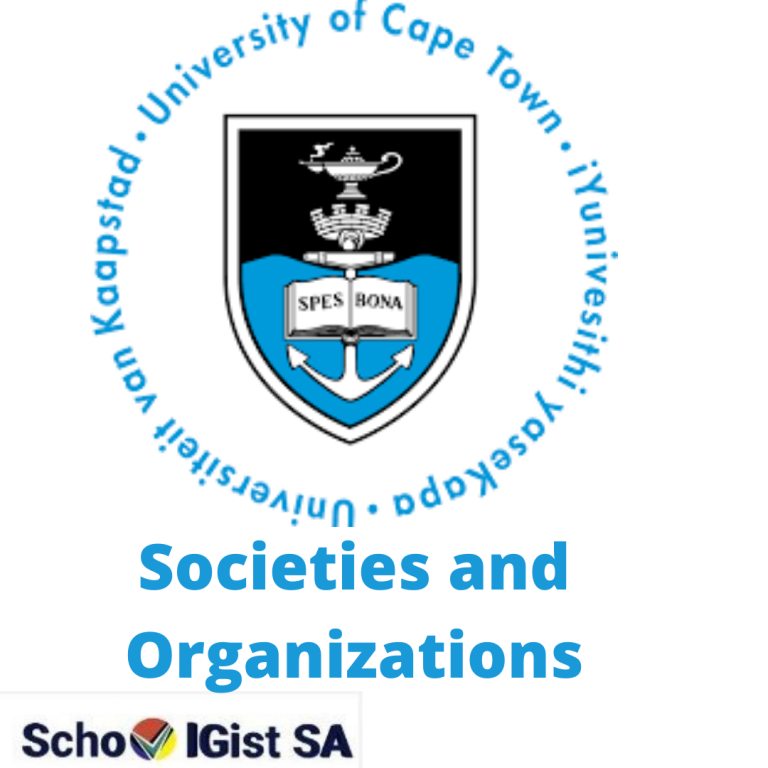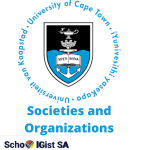 UCT Student Societies and Organizations
There are many UCT student societies and organizations which we will list below:
Academic
There are many academic organizations and societies at UCT, the aim of these organizations is to enhance the learning and understanding of students at UCT and to bring students in contact with leaders in their field of study.
There are many academic activities like seminars where various topics are discussed with the industry leaders in attendance organized by these academic societies.
Below are the academic societies in UCT:
Dayhouse
| | |
| --- | --- |
| Society & Website | Email |
| iKhaya Day House | |
Faith
This is the largest sector of students gathering in UCT, it represents major religious beliefs, doctrines and denominations. Many religious organization has ties with the local religious structure.
UCT is a secular institution that accommodates all beliefs and allows students to exercise their beliefs freely without discrimination.
National/cultural
These represent national and cultural interests with the aim to broaden students exposure to the cultural dynamism of UCT.
Political
These organizations represent the body of the students that are interested in politics. They hold activities where they invite politicians and scholars to speak.
Special interest
These societies represent groups of students that form a special interest or civil society groups.
How to join a society at UCT
A student of UCT can become a member of a society or organization throughout their academic years in UCT. When new students resume UCT, different organizations will showcase themselves on the Jameson Plaza.
Students can sign with a society of their choice and they can have the subscription fees charged to their student account or pay in cash to the cashiers in the Steve Biko Students' Union.
If you were not able to join in the O-week, you can visit the Societies Helpdesk on Level 5, Steve Biko Students' Union or contact Societies to sign up to get more information or sign up.