Here is the UCT Online Application 2023 for all interested applicants. You will find the details about the online application procedure below.
The management of the University of Cape Town has released the UCT Online Application 2023 process for all interested applicants. If you are aspiring to apply for the UCT undergraduate programme, higher certificates, advanced certificates, diplomas, advanced diplomas; Honors degrees & postgraduate diplomas, and Master's & doctoral qualifications this post will guide you on how to apply successfully.
The UCT admission application does take place on the university application page. All aspirants are to apply using this page. The UCT online application for admission is now open to all new students that want to apply to the institution, returning students changing to a new qualification and/or specialization and applicants that apply for admission in previous years but not admitted.
Also, students that are offered admission but did not register and students completing a higher certificate or any other programme and who wish to continue with further undergraduate studies can apply.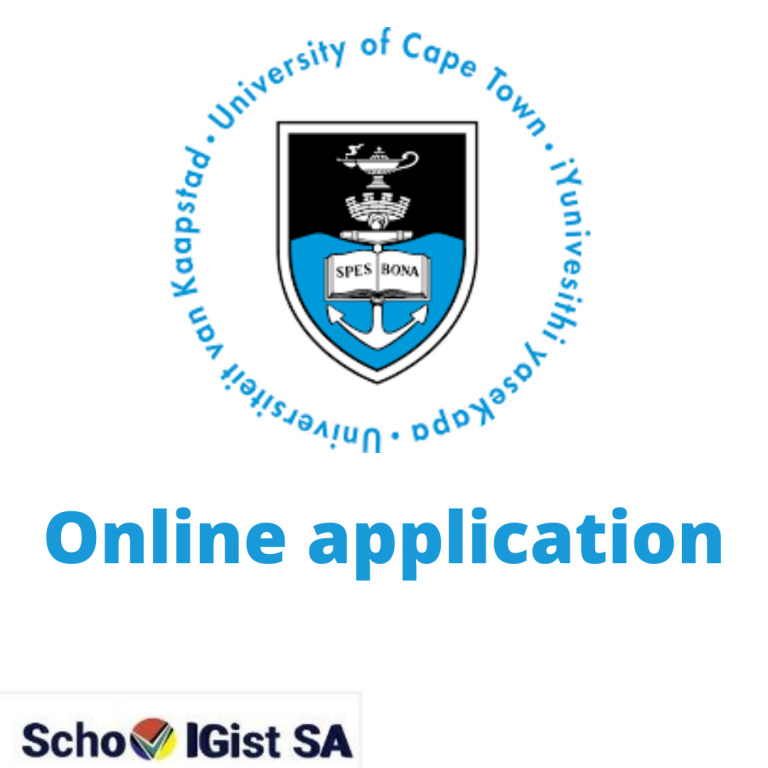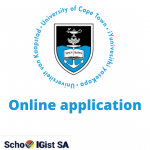 The admission space at UCT is limited and many students are anticipating applying for admission. Applicants are advised to check UCT admission requirements before they apply for admission.
Also, applicants should make sure they apply for the UCT Online Application during the admission window to be considered for admission. It is also compulsory for applicants to attach all required documents to be eligible for admission.
UCT ONLINE APPLICATION IMPORTANT INFORMATION
Applicants that want to take part in the UCT Online Application 2023 are to take note of the following information:
Applicants are to check the UCT admission requirements for their course to make sure they meet the requirements and also check the Admission Point Score for their chosen qualification. All qualification at UCT has specific requirements applicants must meet.
Do adequate research to know about the course you are applying for and all that you need for a successful application. You can UCT prospectus to find out all you need to know.
Applicants are expected to have a valid email and phone number before they start their application process. UCT will communicate with you with your email and phone number, Make sure you use the contact details you have access to.
UCT Online Application Required Documents
To apply successfully to UCT, applicants must provide some certified documents before they can be considered for UCT admission.
You are to upload a clear scanned copy of the following documents with your UCT Online Application form.
School qualifications (eg Senior Certificate, National Senior Certificate)
Official tertiary academic record(s) (if applicable). Do not provide internet copies.
Copy of your ID document (RSA students) or ID/passport for international students
Copy of your marriage certificate (if applicable) or divorce decree if applicable
Sworn translations of documents if they are not in English or Afrikaans
University of Cape Town, UCT Online Application Procedures
In the below, we hav provide you with the step by step details on how to apply on the UCT Online Application page. If you are a new applicants this might be a bit challenging, follow the steps below to apply successfully:
On your browser, visit the University of Cape Town website and click on the Admission "Apply for Admission" link for undergraduate students or postgraduate applicants.
The above link will take you to UCT application page. Follow the instruction on the page to make your selection and continue your registration.
If you are a new applicants, you will need to create an account first. While creating your account make sure you input your correct details and use a password you can remember. What you need to create an account are your name, email, password, the programme you want to apply to and your application mode.
Upload a clear copies of your supporting documents in the appropriate field. It is compulsory for all applicants to upload all their documents before the application closing day. Make sure you upload a scanned copy of all your supporting documents.
Applicants aew to pay a nonrefundable fees to UCT once they receive their studentnumber. You are to pay to UCT with the student number and the application fee reference number i.e STUDENT NUMBER 5370810030.
Your application will not be processed until UCT receive your application fee. Visit UCT banking details and payment information.
Once you have submit your application, you can start monitoring your application status.
Make sure you complete your application with your correct details and onitor your application status.
UCT Online Application- Contact Details 
You can use the information below to reach UCT regarding the online application:
Admissions Office
Tel: +27 (0)21 650 2128
Postal address
Admissions Office
University of Cape Town
c/o Bremner Building Lower Campus
Rondebosch
7701
South Africa
Physical address
Admissions Office
University of Cape Town
Level 4
Masingene Building
Middle Campus
Rondebosch
Cape Town
South Africa