Application is now open for graduates that want to apply for the UBS Graduate Internship 2022. See the application details below.
The UBS Graduate Internship Programme 2021 / 2022 will enable graduates to work as an intern in Investment Bank's Global Banking (GB) business. The intern will work closely with the GB country and sector coverage teams, as well as the other product teams, providing coverage, advisory, capital markets and financing solutions for corporate, financial institutions and sponsor clients.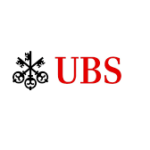 UBS Graduate Internship 2022 Details
Your role:
You'll:
• get to know the markets from the capital raising stage to disposal
• be involved in and contribute to providing M&A advice and execution, including spinoffs, takeovers, exchange offers, takeover defence and formation of joint ventures
• interact with the equities platform to get an insight into the investor community views and trends
• learn all about debt capital markets including corporate and emerging market bonds
• gain familiarity with structured products tailored to our clients' funding and stake management needs
• be able to analyse complex situations and develop the best strategy to maximize our clients' diverse

objectives
Qualifications:
[email-subscribers-form id="2"]
• You need to be in the last year of your degree or recently graduated (Any degree).

• In addition you need to have, or be on track for a 2:1 or the equivalent in your first undergraduate degree.

• It doesn't matter what you're studying. (Really, it doesn't.)
The organizer will like to see evidence that you can:
• analyze a problem, take a view and come to a decision

• plan, organize and communicate well

• make things happen

• stick with a task

• work in a team

• come up with ideas
Perhaps you've organized a fundraising event or taken part in team sports? Or persevered and passed an exam in a subject you found challenging? Think about how things you've achieved match the skills we're after.
Our graduate training program is designed to ensure that you'll have an in-depth introduction to our firm and the business you will be part of. You'll start your UBS experience by participating in UBS Discovery, a training program that will bring you up to speed on our industry, strategy, capabilities and culture
Closing Date
The closing date for the UBS Graduate Internship 2022 is 30 November 2021, any application submitted later will not be considered.
Apply for the internship below.
Subscribe the latest scholarship, bursary, internship and institution news