Application is now open for students that want to apply for the Toyota South Africa Motors Bursary. Check the details about Toyota South Africa Motors Bursary below.
Toyota Motor Corporation is a Japanese multinational automotive manufacturing company established in 1937. The automobile company is the second-biggest automotive manufacturer all over the world and a top seller of hybrid electric vehicles.
The automobile company was incorporated in South Africa in 1946 as Toyota South Africa Motors and since then, it has been serving as the distributor of Toyota vehicles within Southern Africa.
The company also sell commercial and passenger Toyota motor vehicles, such as bakkies, sedans, hatches, vans, SUVs, MPVs and coupes, they also sell accessories, parts and services for their vehicles. Toyota South Africa Motors start operating as a subsidiary of the Toyota Motor Corporation in 2002.
Toyota South Africa Motors provides bursaries for South African students that want to pursue education but have problems financially. The details of the bursary are below: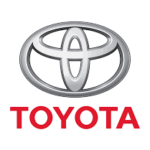 Toyota South Africa Motors Bursary Eligible Field
Toyota South Africa Motors award bursary to students in the following field of study:
Commerce field:
Accounting (Non-CA) (degree must include: Accounting, Management Accounting, Auditing, Taxation)
Business Mathematics and Informatics
Marketing
Engineering field:
Mechanical Engineering
Mechatronics Engineering
Industrial Engineering
Science field:
Business Science Analytics
Computer Science
Information Technology
Toyota South Africa Motors Bursary Value
The bursary is going to take care of the following student expenses: tuition fees, accommodation in residence or equivalent private accommodation, meals, prescribed books, stationery, transport and a personal computer.
Bursary beneficiaries will also have access to work experience through the vacation work programme and possibly the graduate programme.
Eligibility Requirements
Below are the requirements students must meet to be considered for the bursary. Candidates must meet all the requirements below:
Must be a South African citizen
Completed Matric
Scored a minimum of 75% for Mathematics in Matric
Scored a minimum of 75% for English in Matric
Full-time students of one of the fields mentioned above.
Have a minimum overall average of 70% at tertiary level (students with above 80% average at tertiary level will only need a minimum of 65% at Matric level)
Total household income not more than R750 000 per year
Strong academic record
SUPPORTING DOCUMENTS
For applicants to be considered for the bursary, they must submit a scanned certified copy of the following documents with the application form:
ID document
Students currently in Matric should submit Matric latest results
Students that have completed Matric should submit a Matric certificate
Tertiary institution students should submit their full tertiary academic record
Proof of provisional admission to a tertiary institution
Curriculum Vitae
Passport photograph
Testimonial from an Educational Official
Parents/ guardians/ household proof of income (salary or wage slips if employed/ affidavit if unemployed/ affidavit stating annual income if self-employed/ 3 months most recent bank statements or latest audited financial statement if they own a business/ SASSA letter stating grants received if applicable/ death certificate if deceased/ letter from the court stating child support amount if parents are divorced or affidavit from the parent stating the child support amount received if parents are separated)
HOW TO APPLY FOR THE BURSARY
You can apply for the Toyota South Africa Motors bursary using any of the means below:
1) Online application: https://leap.ly/campaign/study-trust
This is the best method of application. You will have to register first before you can apply for the bursary.
2) By downloading and completing the StudyTrust Bursary Application Form (.pdf)
This option is mainly for Gao year students who do not have access to internet connection and current Matric students.
After filling the application form and attached all the required documents, you can submit the application form through any of the following:
Email: apply@studytrust.org.za
Fax: 086 538 1537
Applicants will receive the outcome of their application through email by 21 December 2020. If you did not receive any feedback by 15 January 2021, please contact StudyTrust.
CLOSING DATE
The closing date for the bursary is on 31 August 2020.
CONTACT THE BURSARY PROVIDER
For any question or query, you can contact StudyTrust directly through:
Fax: 086 538 1537
Email: apply@studytrust.org.za / applications@StudyTrust.org.za