Application is now open for those that want to apply for the SAICE Patrons Engineering Bursary Scheme. The application details and requirements are below.
The SAICE (South African Institution of Civil Engineering) was established in 1903 and contains approximately 8000 members not only civil engineers but also technologists and technicians.
The institution which was founded as the Cape Society of Civil Engineers (CSCE) was changed in 1910 to the South African Society of Civil Engineers (SASCE). In 1948, it was changed to the South African Institution of Civil Engineering (SAICE).
The provision and maintenance of the infrastructure used in daily activities in modern society are done by the members of the SAICE plan.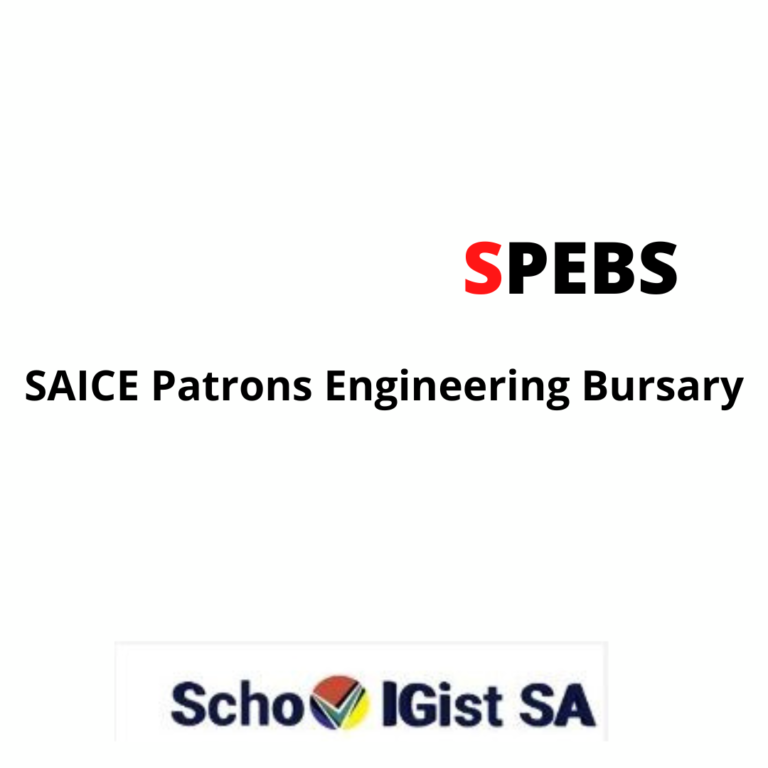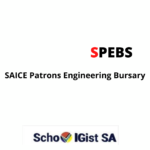 THE SPEBS BURSARY PROGRAMME – FIELDS COVERED
The SAICE Patrons Engineering Bursary Scheme is available for Civil Engineering students in both Degrees and National Diploma levels.
This bursary was founded in 1992 to provide financial assistance to academically deserving students in the field above.
COVERAGE VALUE & SELECTION
The bursary will award the recipient of the SAICE Patrons Engineering Bursary a maximum value of R6 500 per semester. Recipients are to use the fund to pay for registration, tuition and prescribed books.
The SPEB will be awarded based on merit per semester. Recipients of the bursary will be funded based on their academic performance throughout their academic year and the available fund.
By March 2022 or September 2022, the bursary board will give feedback to all successful candidates which are when they will be asked to provide all certified proof of registration. The bursary fund will be paid to the institution account.
ELIGIBILITY REQUIREMENTS FOR THE SPEBS BURSARY
Below are the eligibility requirements for students that want to apply for the bursary. All applicants must meet the following eligibility requirements:
Open to all South African citizen
Completed Matric
Studying Civil Engineering qualification (Degree or National Diploma)
You must have passed and completed all previous subjects
Degree students: you must have passed first semester exams – the bursary will sponsor 2nd, 3rd and 4th-year students
National Diploma students: You must have completed S1/first-year examinations; the bursary will cover S2, S3, and S4 exams. students
Studied at a recognised tertiary institution in South Africa
You must have proven financial need
You must have a strong academic record
HOW TO APPLY FOR THE SPEBS BURSARY
To apply for the bursary, download the SPEBS Bursary Application Form 2022 (.pdf) and submit clear copies of the required supporting documents with the application form.
It is compulsory to submit all the required documents with your application form to stand a chance.
ID document
Full tertiary academic record, including most recent results
Proof of tertiary registration (successful applicants only)
Submit your applications form and required documents to:
– Email: spebs@saice.org.za
– Fax: 011 805 5971
– Post:
SAICE Career Guidance
Private Bag X200
Halfway House
1685
CLOSING DATES FOR THE SPEBS BURSARY
Below is the application closing date for the first and second semesters.
First semester: 31 January 2022.
Second semester: 31 July 2022.
CONTACT THE BURSARY PROVIDER
If you have any question regarding the application or bursary, contact SAICE directly:
SAICE – SPEBS Desk
Contact Persons: Fridah Mahlangu
Tel: 011 805 5947
Fax: 011 805 5971
Email: fridah@saice.org.za / spebs@saice.org.za