The application for South African Defence Force Application (SANDF) Recruitments 2021-2022 is now open for all interested candidates. Kindly read this post carefully to apply successfully for the recruitment exercise.
The management of the South Africa Defense Force has an open portal for an interested candidate to apply for the 2021/2022 recruitment exercise. In this post, you will find the details on how to apply for South Africa Military Academy and the required documents you need for the application.
What you Should Know About South African National Defence Force
The South Africa National Defence Force comprises all South Africa armed forces and they are one of the best in Africa. The President of South Africa is responsible for appointing the commander of the SANDF from the top officials in the army. They are accountable to the Minister of Defence and Military Veterans of the Defence Department.
More details;
Budget: 4.278 billion USD
Fit for military service: 4,927,757 males, age 18–49 (2005), 4,609,071 females, age 18–49 (2005)
Available for military service: 10,354,769 males, age 18–49 (2005), 10,626,550 females, age 18–49 (2005)
How can I join SANDF?
To join any country army you must prove yourself to be physically and mentally fit, you must be capable of working with your mate. You start the application process by collecting the form, fill it with the required documents and wait for the list of successful candidates.
If you are part of the successful applicants for the MSDS program you will still go through some process before you can become a South Africa army. During the first year of service, you will undergo a medical evaluation to know if yy are fit for the Basic Military and functioning training. You will also do other training like Corp-specific training and combat-ready training exercises before you are selected as a junior leader.
After you have been selected as a junior leader, in the second year you will go through the leader group corps training and the Young Officers Formative training. This is the period where officers that will be allowed to study at the South Africa Military Academy will be selected. Aside from that, the focus will also be on the utilization and deployment of troops that the Military Skills Development System (MSDS) program has produced.
Requirements to join South Africa Military?
If you want to join the South Africa Military, there are some requirements you must meet up with. To stand a chance in the recruitment exercise, you must meet the following requirements:
You must be a citizen of South Africa. While this is a must, note that if you are a dual citizen, your application will not be considered except you relinquish it.
You must have no criminal record or any case that is pending, else, you would be automatically disqualified.
Medically, you must be fit based on the requirements or appointment set up by the South African National Defense Force.
Your age must be between 18 and 22 if you are applying with your grade 12 certificate.
However, if you are a graduate, then, you must not be more than 26 years of age, and also, your degree certificate must be from a recognized university.
While your marital status may not really count, it is advisable that you should apply if you are single as those in that category will enjoy preferential consideration.
There must be a readiness to take part in essential military and functional training. Then, you must be ready to serve in the military uniform.
If you want to join any South Africa Special Forces or desire to be any of the SANDF officers, you must meet the above requirements. Also, there are several other specialized requirements for those that want to join any other forces apart from the South Africa army. On the South Africa Air force website, there is other information available for those that want to join them.
Let's take SA Navy, if you want to apply for the Navy recruitment you must take note of some requirements. As an engineer or technician, apart from your completed Grade 12, you must also have Mathematics and Physical Science with a minimum of level 3. Also, as a graduate, in Mechanical, Marine, or Electrical Engineering, you should have an N6 with Trade Test Certificate.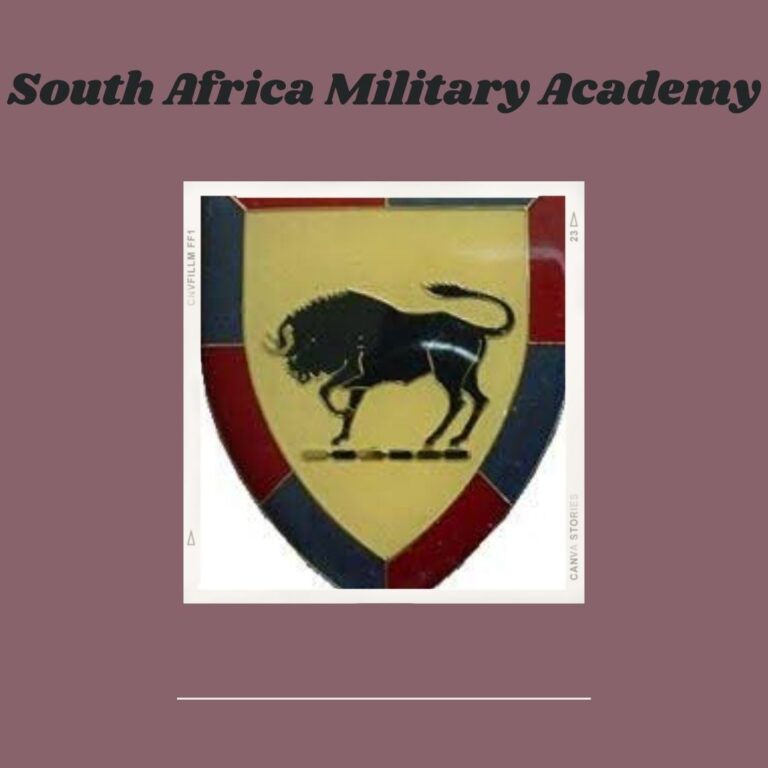 How do I apply for SANDF?
To apply for SANDF recruitment, you have to download the SA Army application form from the Department of Defence's official website. Fill the application form carefully with your correct information and attach the following documents when you want to submit the application form:
A valid means of identification/ID card;
The authentic and verifiable copy of your grade 12 certificate. On the alternative, you can submit an attestation if you are presently in your 12th grade or you have not received your certificate;
Your up-to-date Curriculum Vitae;
The certificate of highest academic qualification which you have obtained so far.
You can also download SA Navy and SA Airforce admission application forms from their official website. After filling the form, note where you are to submit to below.
SANDF Contact Address
Note the below address and submit your application form with all the required documents attached to the relevant address you are applying for.
1. SA Army contact address
The South African Department of Defense,
Directorate Human Resource acquisition,
Private Bag X2381,
Pretoria, 0001.
2. SA Navy contact address
The Department of Defence,
SA Navy Headquarter (Recruitment Center)
Private Bag X104,
Pretoria, 0001.
3. SAAF contact address
SA Air Force Headquarters (Directorate of Human Resource Services),
Private Bag X199,
Pretoria, 0001.
SA Army application forms closing date
Usually, the closing date for SA Army is February of each year, which means that you have to be fast with your application. After applying, if you do not receive any information based on your application by October, it means that your application was not successful.